Integrating Dext Prepare with QuickBooks Desktop using Right Networks allows you to categorize each of your Dext Prepare items according to your QuickBooks Desktop Chart of Accounts and suppliers.
Important: To be able to integrate with an accounting software you must have Administrator level User Privilege access. If you cannot see the Connections section in the sidebar it means you don't have this access. Reach out to your account administrator or accountant/bookkeeper to request access.
---
Note: The Right Networks integration is available in the United States.
System Requirements:
Operating System: Windows 7 and above
Usage statistics:
Publishing: Up to 30 receipts per client at a time
Average publishing time per receipt: 90 seconds
Average resource fetching time: 60 seconds
---
Instructions
Before you start, you would need to install Dext Prepare Sync Manager onto the same computer you will host your QuickBooks Desktop company files.
To Integrate Dext Prepare and QuickBooks Desktop using Right Networks:
Log on to Dext Prepare in your web browser.
Access the 'Integration' tab under the Lists section in the navigational sidebar.
Press the 'Choose Integration' button, and select 'Right Networks'.
This will show you a window entitled 'Link your accounts'. You will be prompted to follow the following four Prerequisites:
Make sure you have your Dext Prepare Sync Manager up and running
The desired Company file is opened on your QuickBooks Desktop application
Your QuickBooks application is in single user mode, logged in as the QuickBooks administrator (NOTE: This is different to a regular user with admin privileges)
There are no other company files open in your QuickBooks Desktop application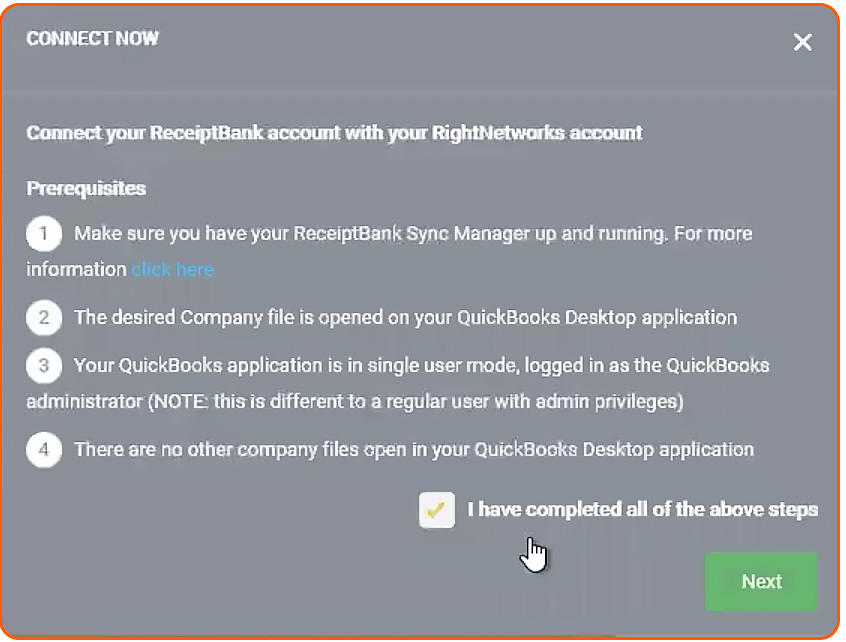 Please ensure you check these through and follow them before selecting the 'I have completed all of the above steps' checkbox/es (the number of checkboxes may differ based on your version, but all must be checked). Then, select the Next button.
You will be provided with a token, consisting of 29 alphanumeric characters. This is what you will use to link through to QuickBooks Desktop.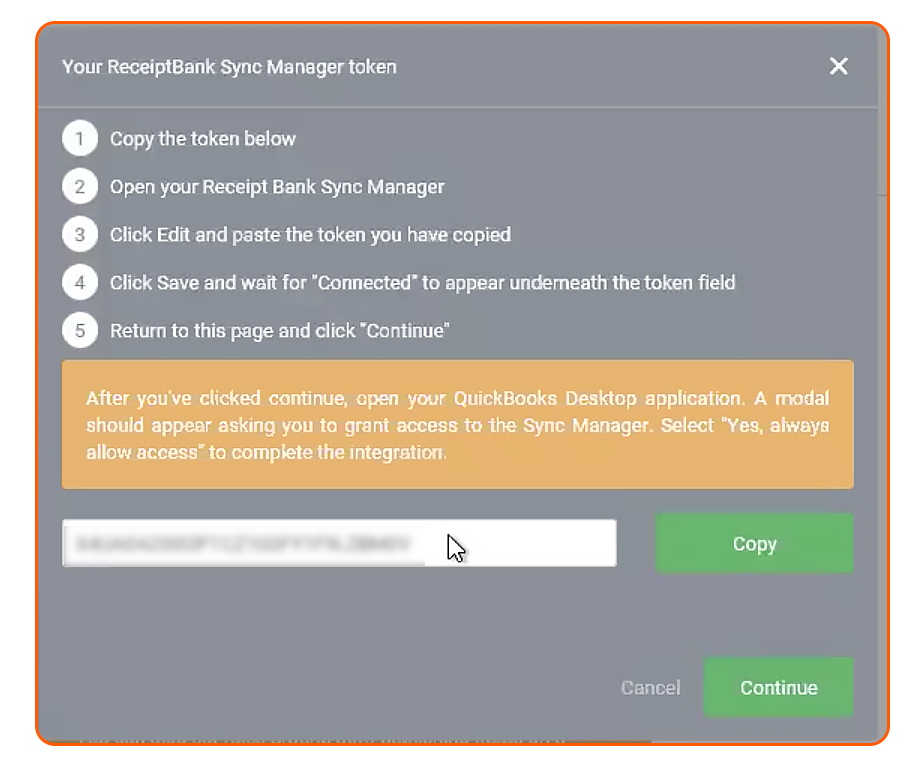 Copy your token, and paste it into your Dext Prepare Sync Manager.Then click the Login button. You would then notice your status switch to 'Connected'. Keep your Dext Prepare web app tab open in your web browser, as you will need it again soon.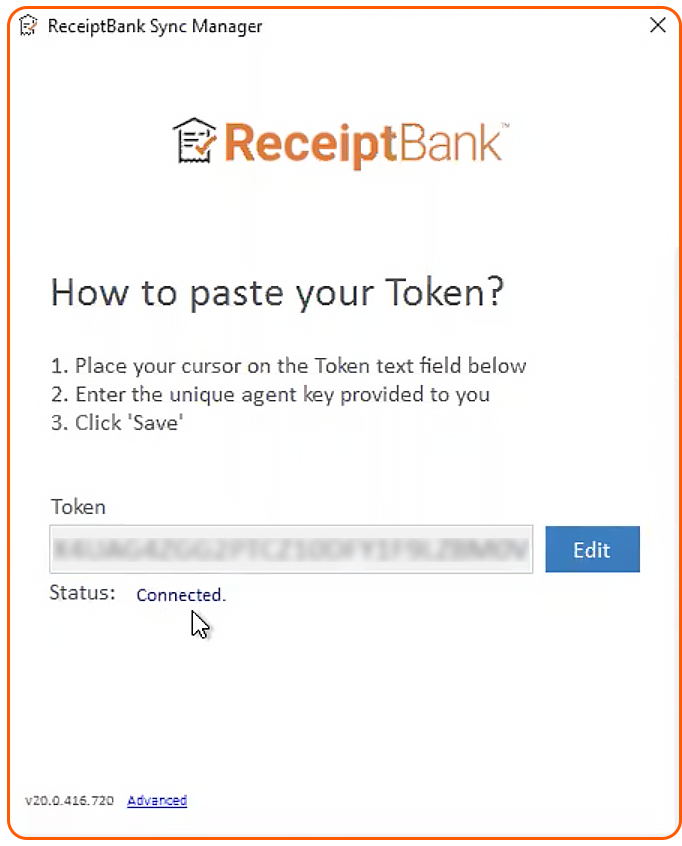 Switch to your QuickBooks Desktop programme which should provider you with the Application Certificate window. Within QuickBooks Desktop, the Dext Prepare Sync Manager will be referred as Autofy, which is the name of Dext Prepare's software partner providing Right Networks integration.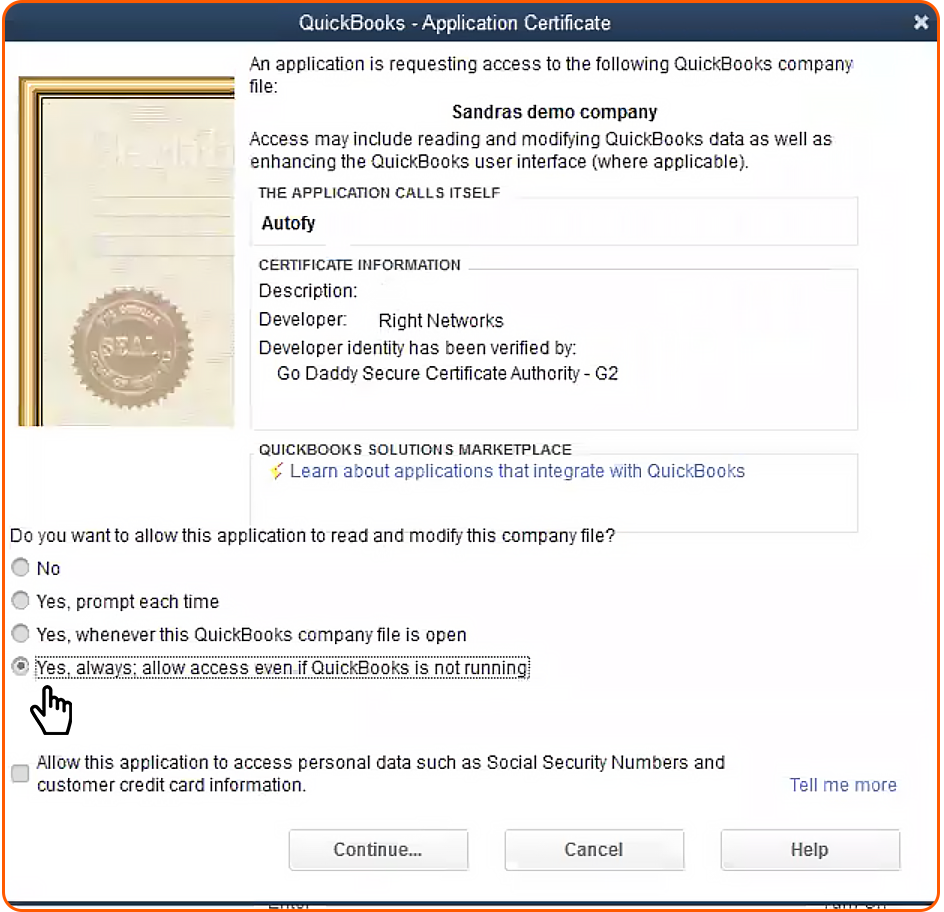 Below the question 'Do you want to allow this application to read and modify this company file?', select the 'Yes, always; allow access even if QuickBooks is not running' radio-button, and then confirm again with 'Yes'.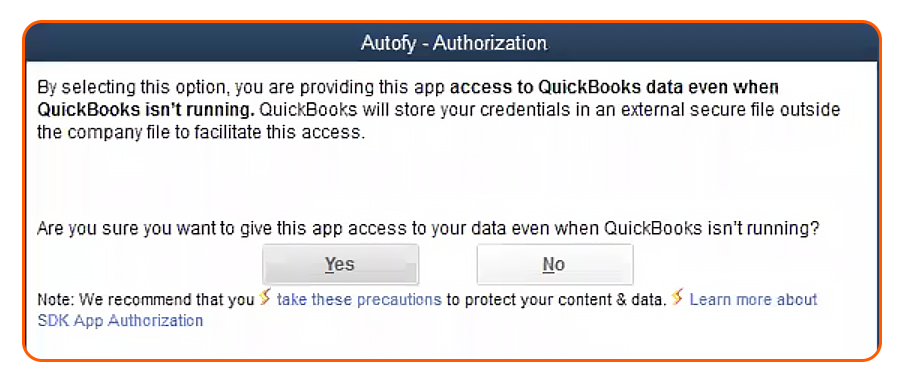 Once this is done, select the 'Continue…' button at the bottom of the Application Certificate window in QuickBooks Desktop.
Return to the open Dext Prepare tab on your web browser and select the 'Continue' button.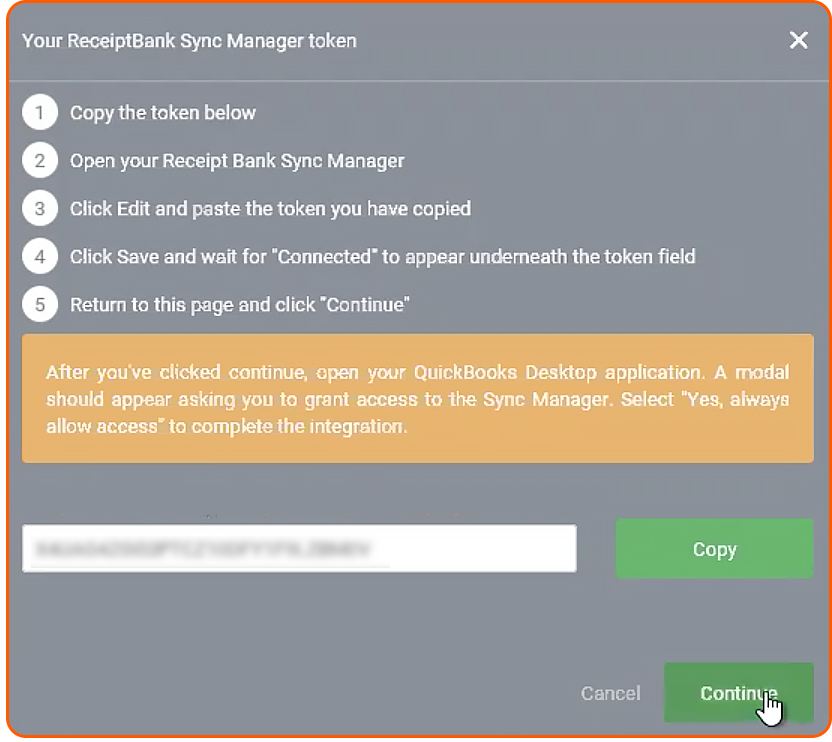 To complete, select the 'Finish' button in the SUCCESS! window.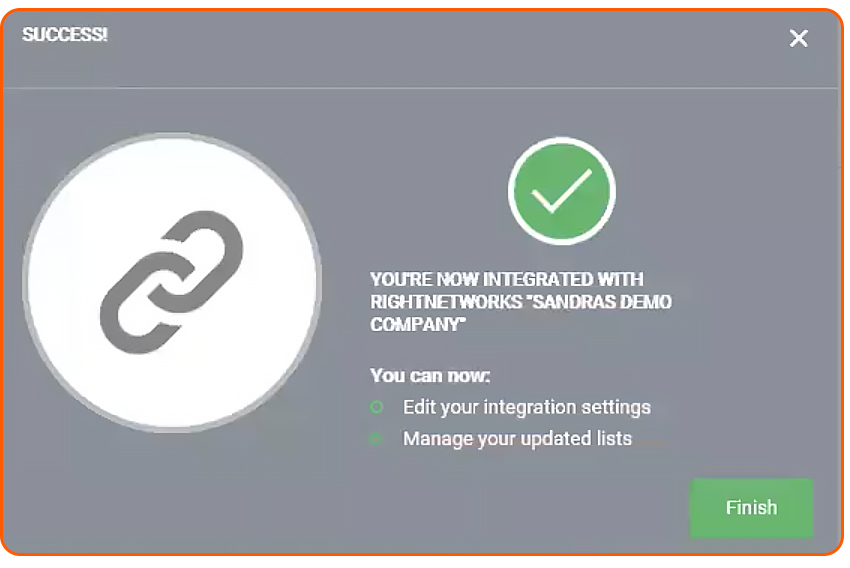 Video Guide