After you publish an item from Dext Prepare to KashFlow, please login to your KashFlow account and take a look at the menu on your left. Find 'Purchases' and click on this tab.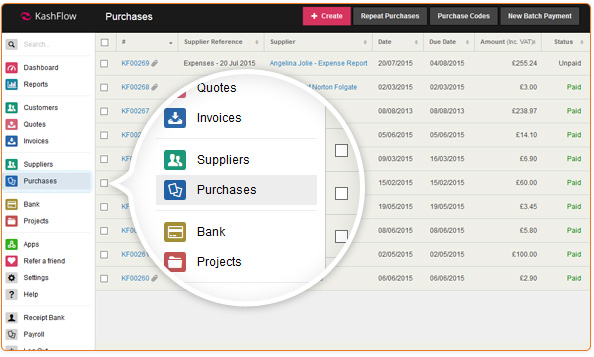 Here you'll see a list of all the items that you have published from Dext Prepare to KashFlow.
– A tip: Order your items by number, date, supplier, etc., so you can find them easily.
– Alternatively another option is to use the drop-down menus in the bottom of the page to select 'all', 'paid', 'overdue', etc. items.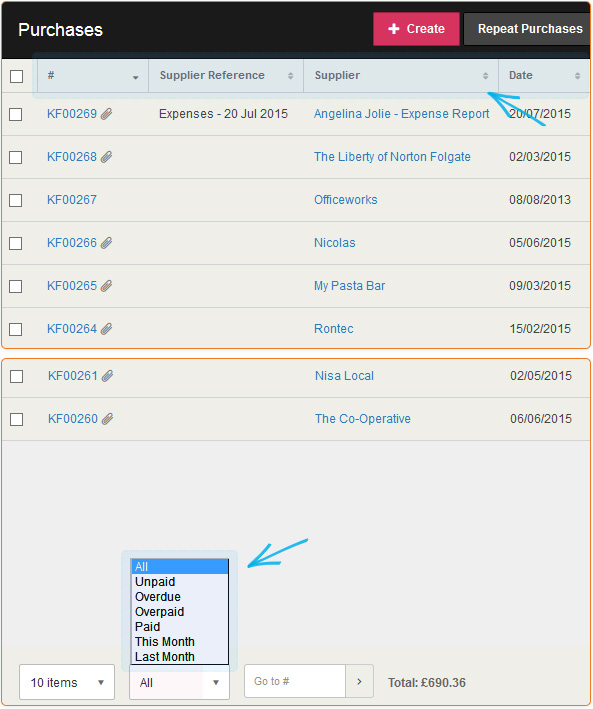 Simply select an item to view the data.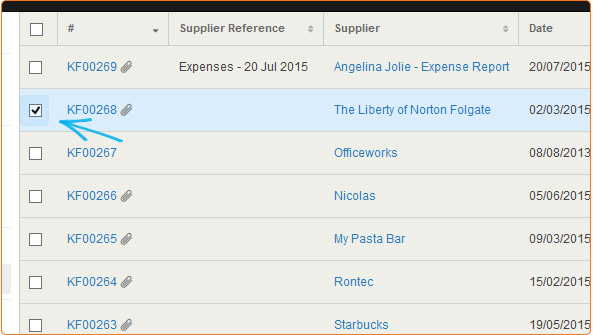 If you would like to make an edit to the data please click on the red 'Edit' button at the top right of the screen.