Integrating with Nomi will allow you to format all of your paperwork with list information from Nomi and publish it directly to Nomi.
Important: To be able to integrate with an accounting software you must have Administrator level User Privilege access. If you cannot see the Connections section in the sidebar it means you don't have this access. Reach out to your account administrator or accountant/bookkeeper to request access.
To Integrate with Nomi:
Navigate to the Connections in the sidebar, then Integrations.
Find Nomi in the available software list and click the Connect button.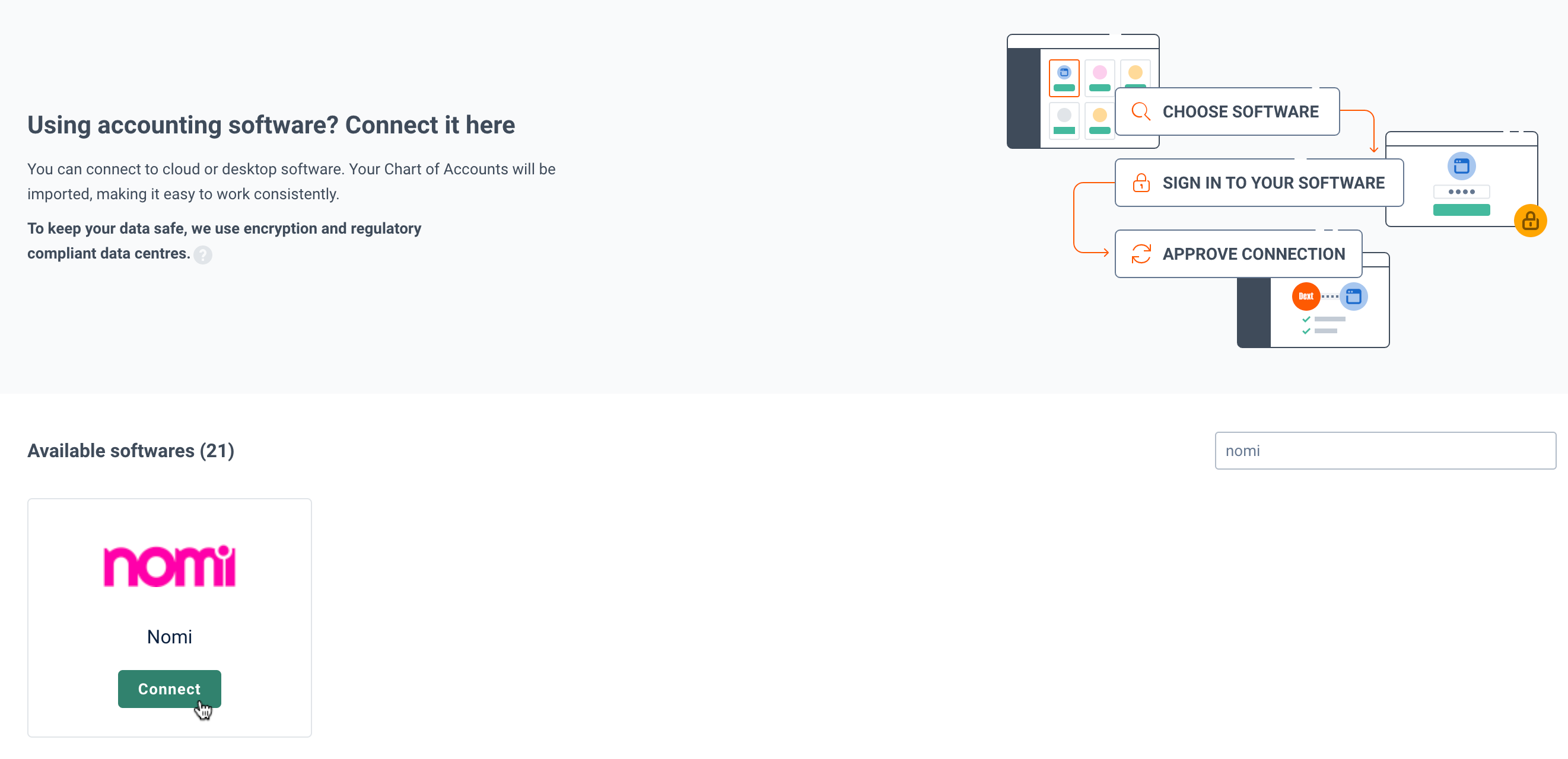 Instructions for the integration process will be displayed, click Connect to Software.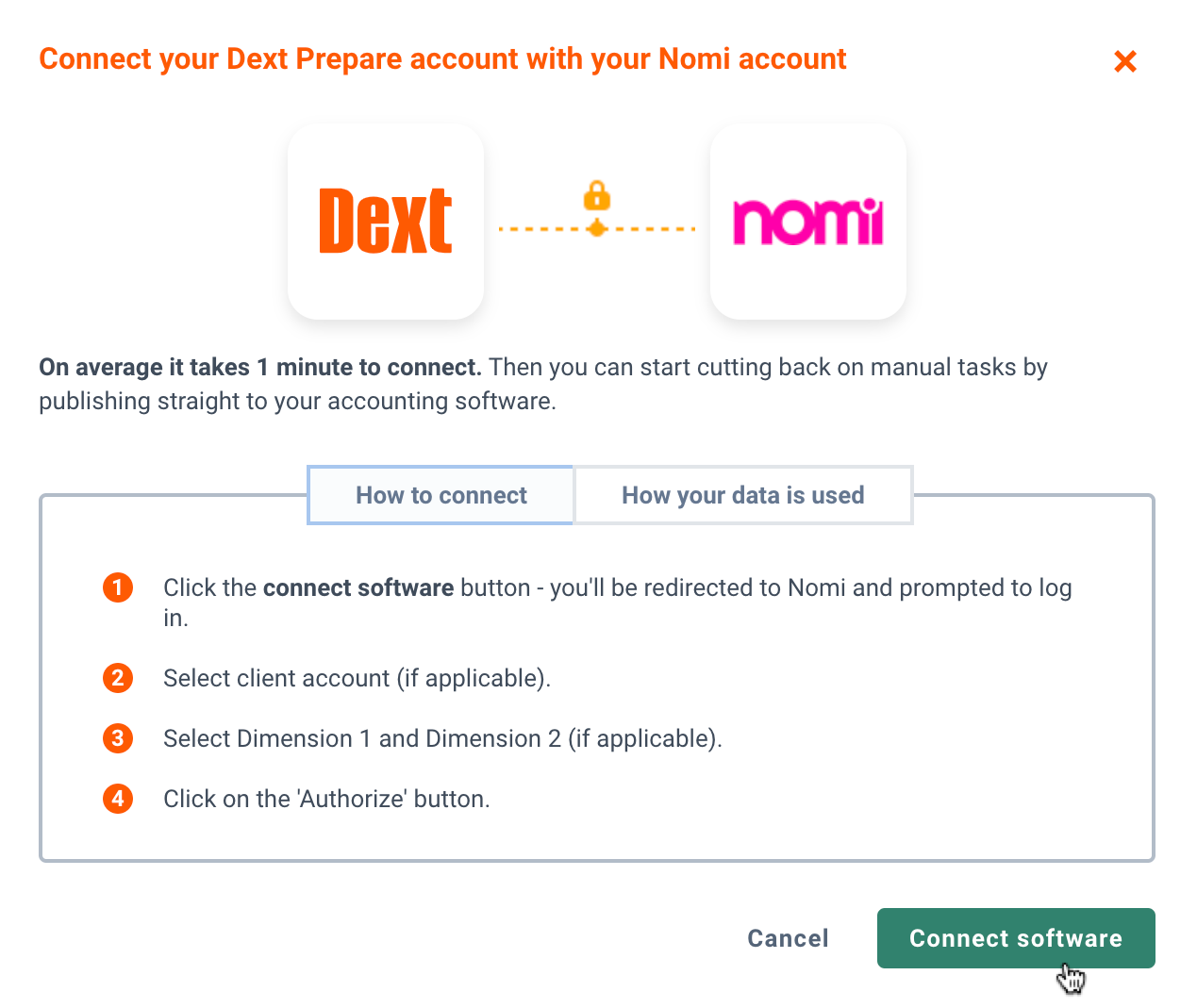 Enter your Nomi login details.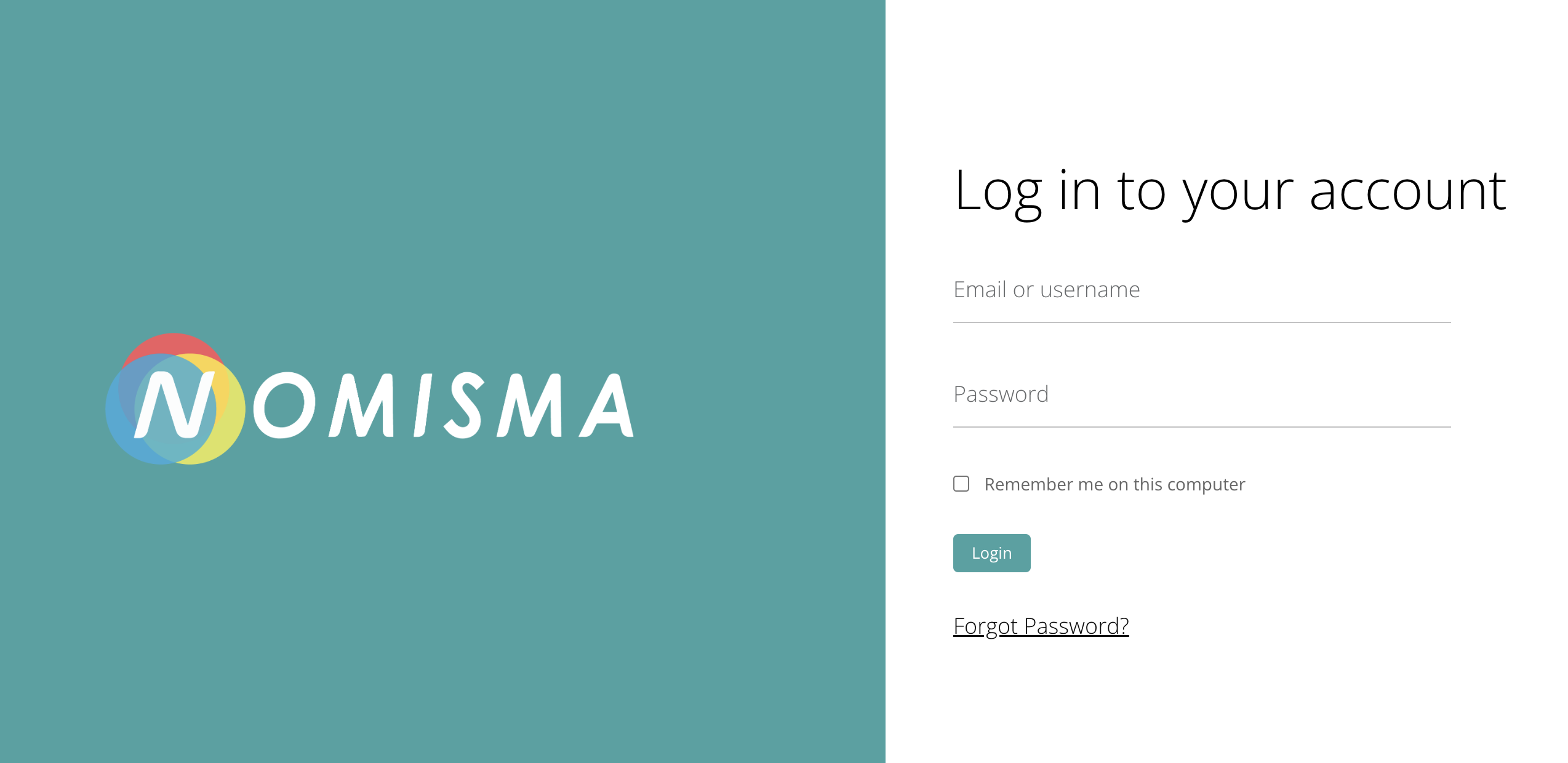 Select the client account from your Nomi account that you'd like to integrate with and click Submit.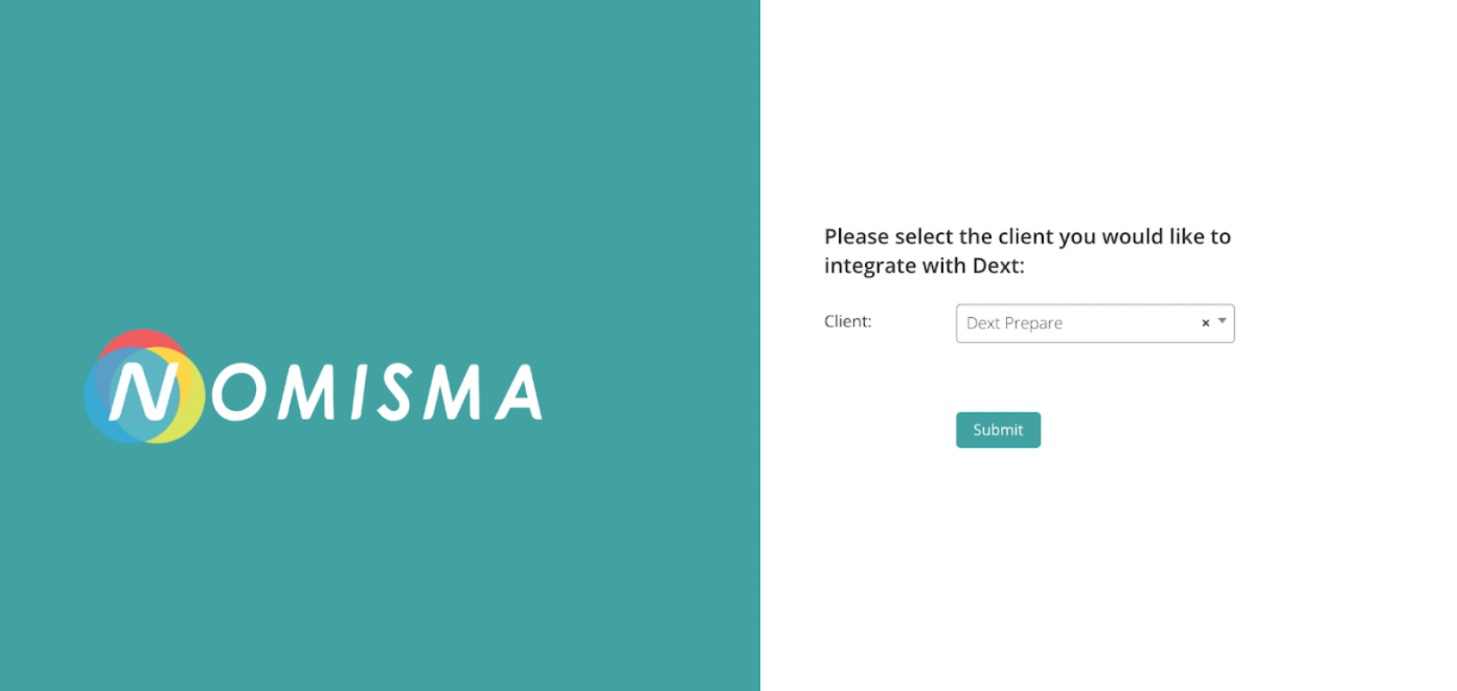 Nomi will then confirm the information that Dext will be able to sync across, click Allow.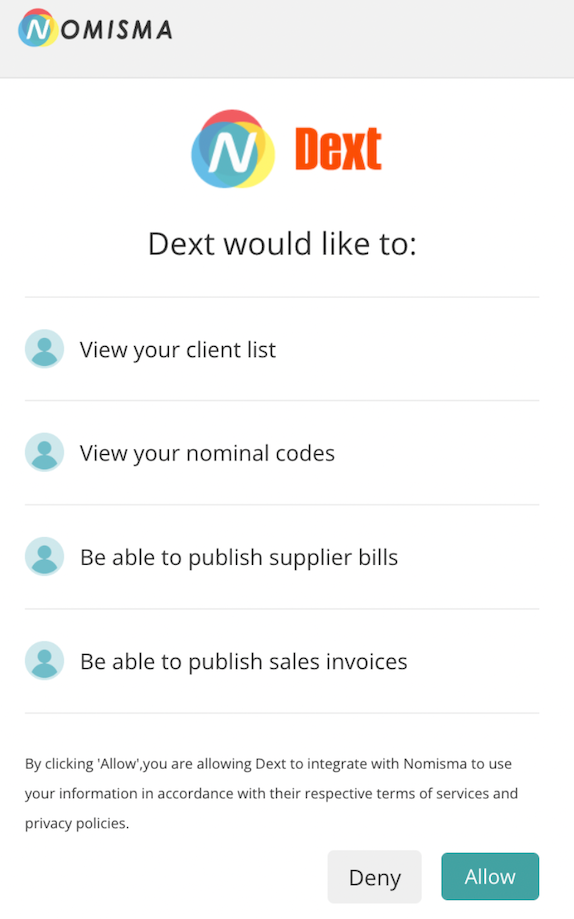 You will now be taken back to Dext Prepare and shown a success screen. Click Finish.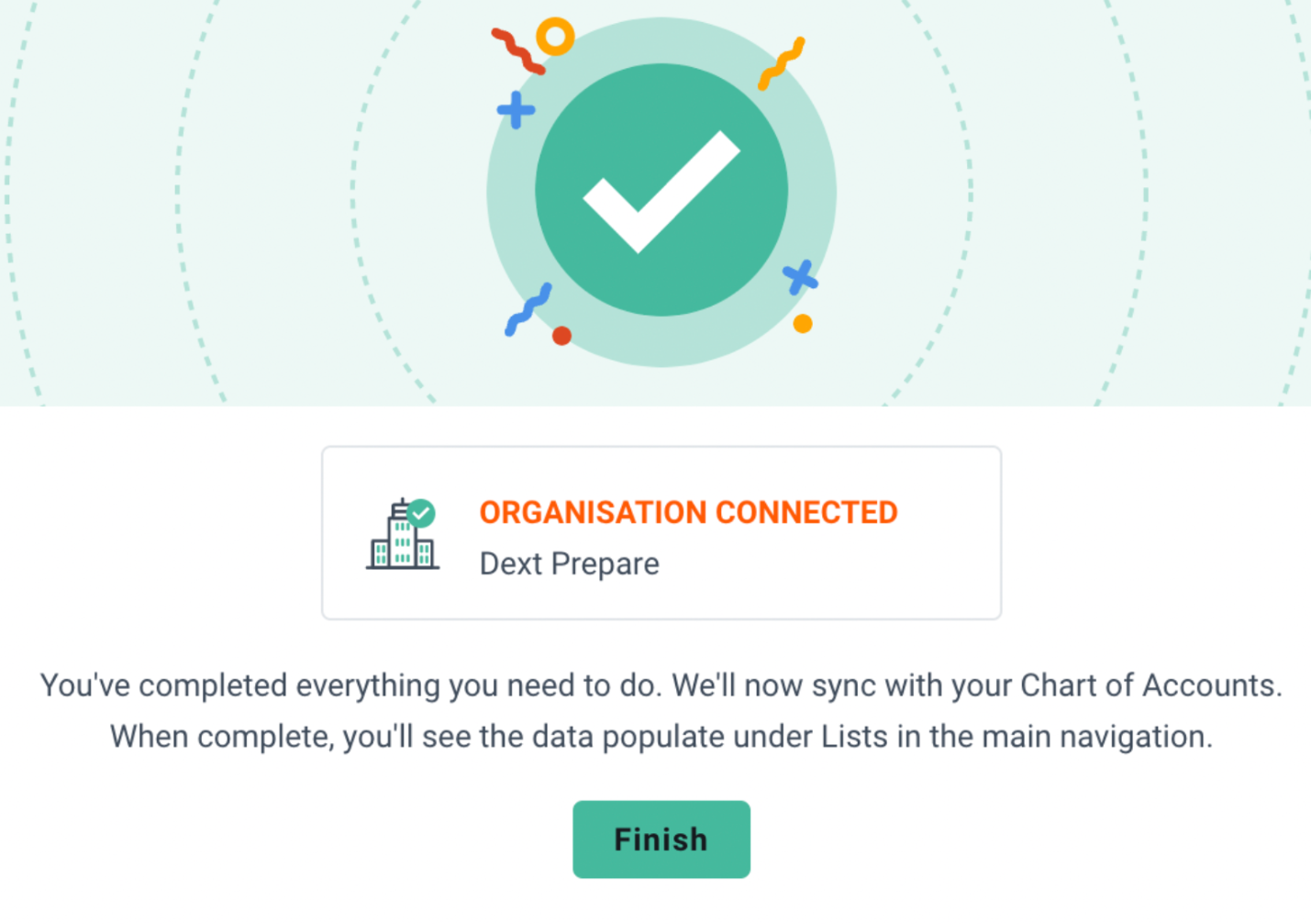 Finally, you will then see your integration settings page. This page is where you can set default publishing destinations, tax rates and tax settings.