If your Dext Prepare account is integrated with Xero,QuickBooks Online, or QuickBooks Desktop, you can set up an additional integration with Bill.com, WorkflowMax,Gusto, or ApprovalMax.
This means that you can tailor your workflows to your specialised products, and send data to the appropriate software directly from Dext Prepare.
How to set up an additional integration:
1. Navigate to the Connections section of the menu and click on the Integration tab.
2. Click 'Set Additional Integration', Select your required software and confirm your details.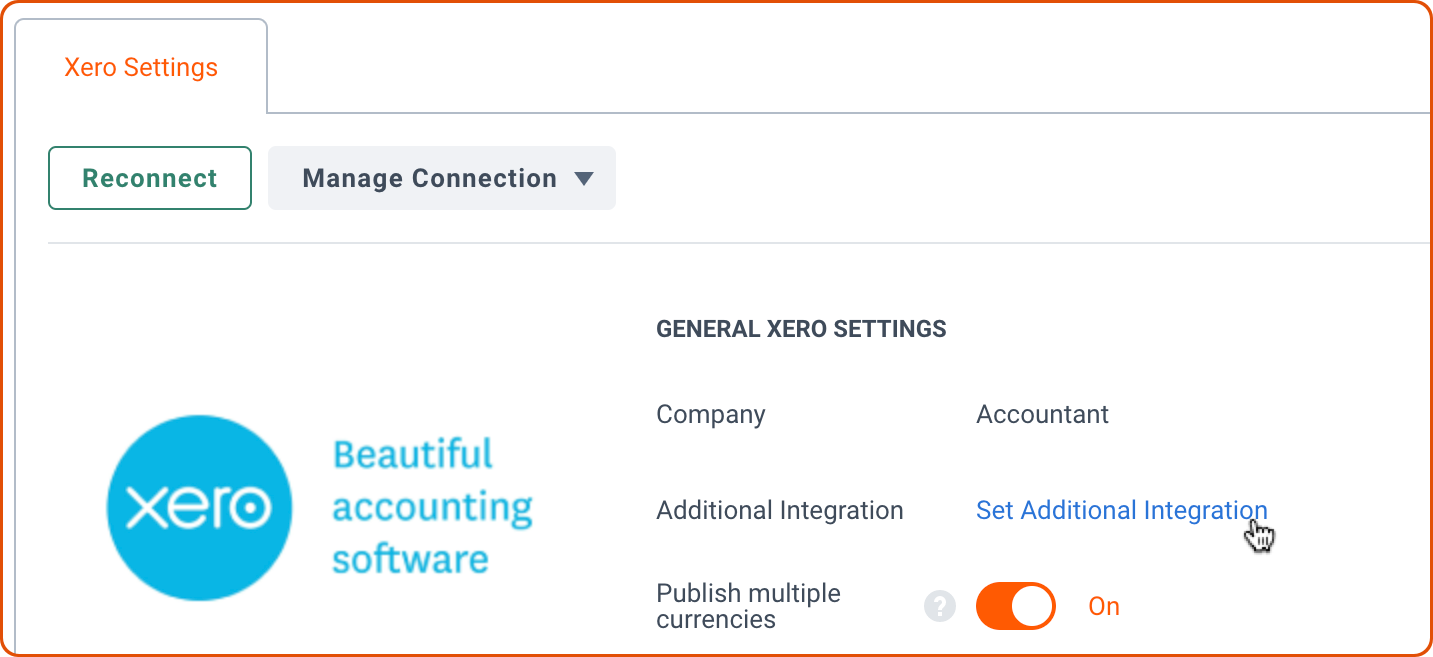 3. Your additional integration is now set up.
4. Your 'Integration' tab is now split into three sections; one where you can adjust the settings for your primary integration, your secondary integration, and additional settings where you can set your default integrations.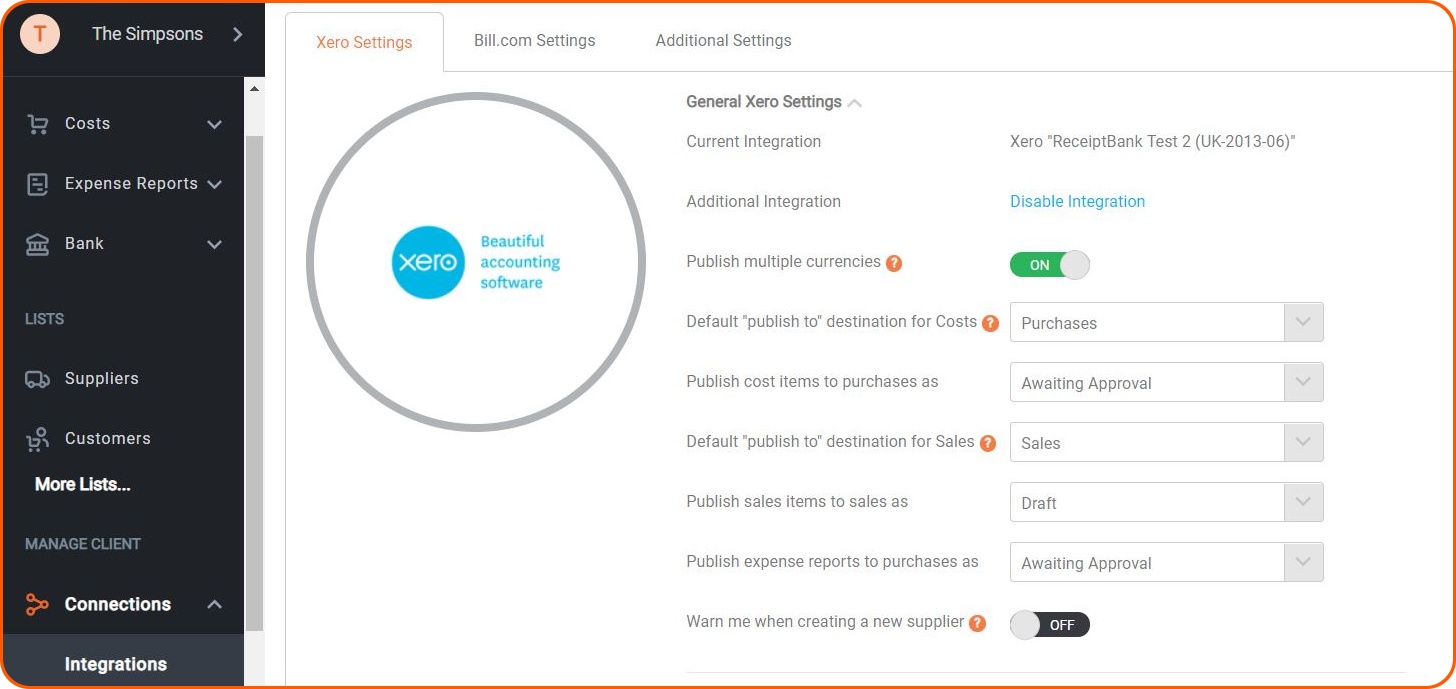 In the Costs inbox, you'll find a dedicated 'Integration' column, where you can specify which integrated software the item should be published to.
You can automate which integration items are attributed to by default from using Supplier Rules or the Integration Settings page.

For Sales items you have the ability to publish invoices to your primary integration such as Xero or QuickBooks Online. You can not publish sales items to your secondary integration such as Bill.com, Workflow Max, Gusto, or ApprovalMax.
Click to find out more about our Bill.com, WorkflowMax,Gusto, and ApprovalMax Integrations.