Marking an expense as rebillable in Dext Prepare will ensure the item is reflected in Xero as a flagged rebillable item, for easy identification. 
Rebillable expenses are any costs you are charged that you will want to recover from your customers. As long as you ensure the customer you want to rebill is present in both Dext Prepare and Xero, you can mark bills, invoices and Spend Money transactions as rebillable within our platform. If an item in an expense report has a customer assigned to it, then those items will also be marked as rebillable.
How to mark an item as Rebillable within Dext Prepare:
Assign a Customer to a bill, invoice or Spend Money transaction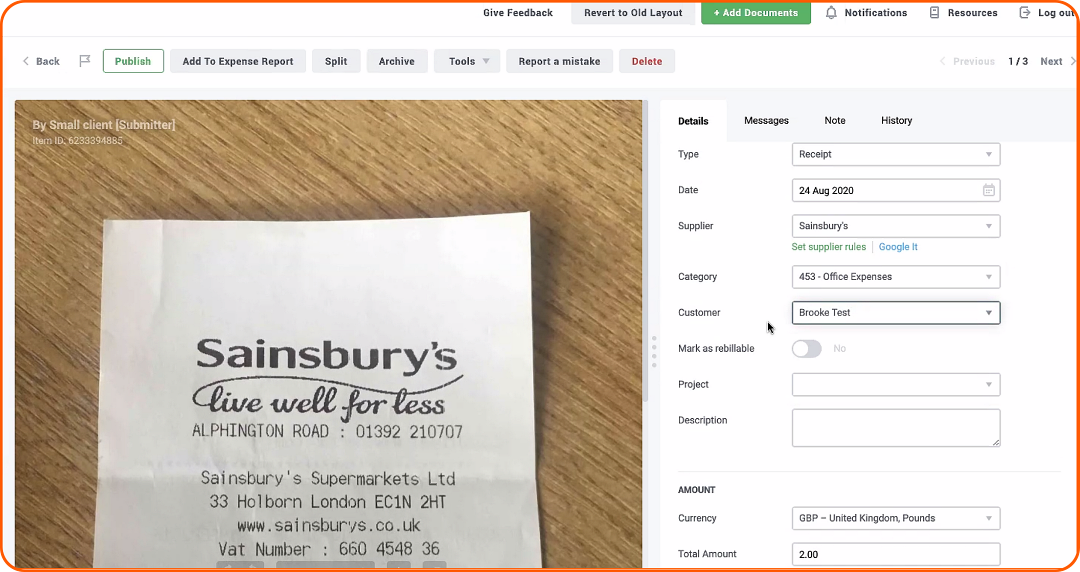 A switch will appear underneath the Customer field titled 'Mark as rebillable'.
Switch this to 'Yes':

Then publish the item as normal. The item will appear in Xero marked as rebillable to the same Customer you selected in Dext Prepare. This allows you to add the expense to their Sales Invoice. For more information on how to do this within Xero, please refer to this article.