For Right Networks users, in order to successfully integrate your QuickBooks Desktop to Dext Prepare, you will need a 29 character long alphanumeric code called a 'token'.
---
Note: The Right Networks integration is available in the United States.
System Requirements:
Operating System: Windows 7 and above
Usage statistics:
Publishing: Up to 30 receipts per client at a time
Average publishing time per receipt: 90 seconds
Average resource fetching time: 60 seconds
---
If you need your token to integrate with Dext Prepare for the first time, please follow the steps in this article.
If you have already integrated with Dext Prepare on the same computer, you can find the token by opening your Receipt Bank Sync Manager on your computer.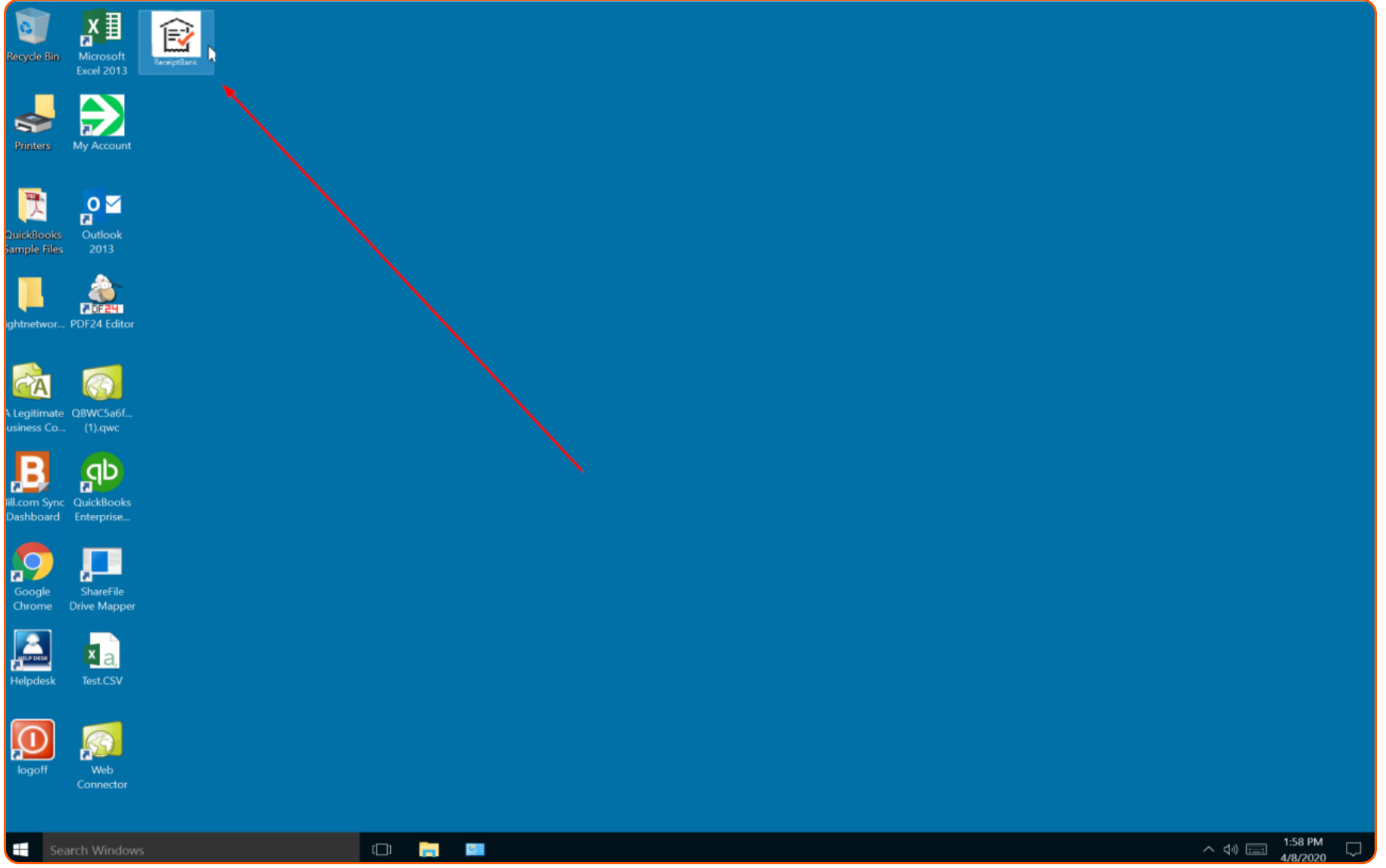 The token will be visible in the 'Token' text field.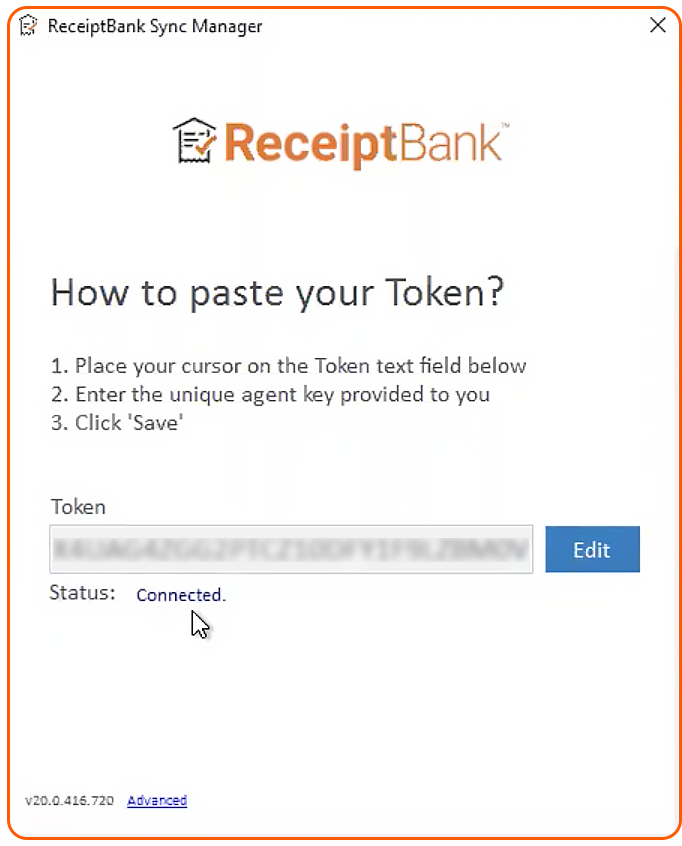 You can also find alternate used tokens by selecting the 'Change' link on the 'Integrations' page, and selecting 'Right Networks'. Tokens that were previously used with your Dext Prepare account are listed in the 'Connectnow' window.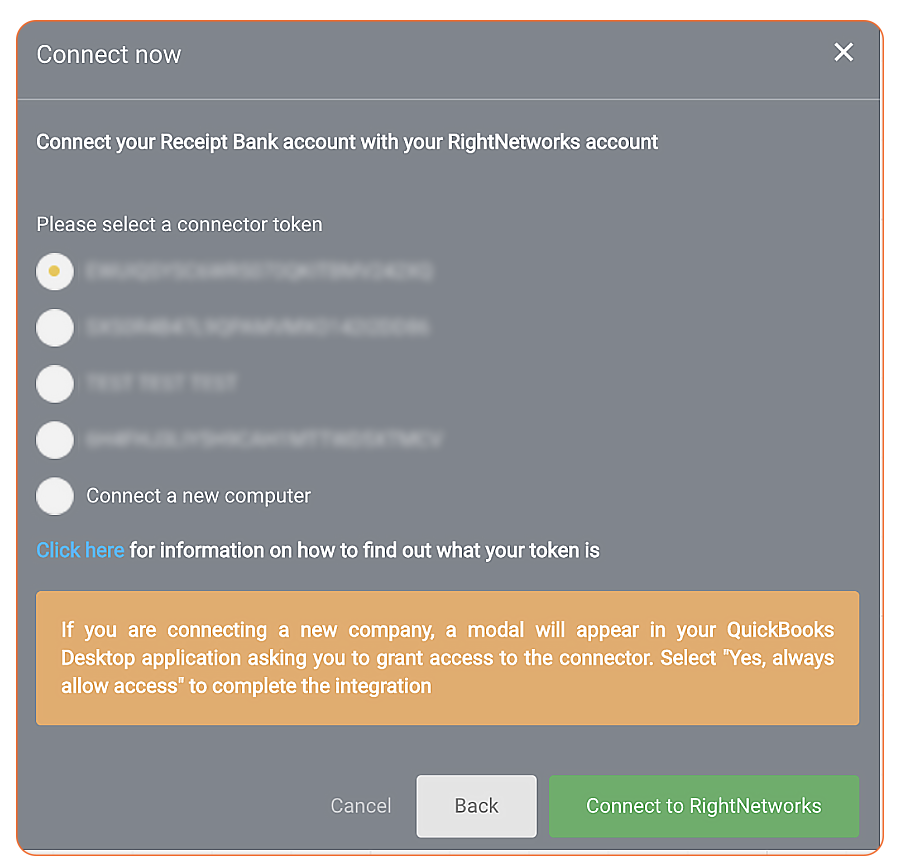 It is important to note that if you want to connect to another QuickBooks Desktop company file on the same computer you currently use with Dext Prepare, you would need to use the same token as you had used previously.