Please see below for a list of Error messages for QuickBooks Online and instructions for how to fix the error. For any other errors not on this list, please contact our support team for further assistance.
---
Duplicate Document Number Error: You must specify a different number. This number has already been used
This means that the invoice number already exists in your QuickBooks Online account.
You can easily fix it by following these steps:
 1. Open your QuickBooks Online and navigate to Settings >> Account and Settings >> Sales
 2. Check that 'Custom transaction numbers' is turned OFF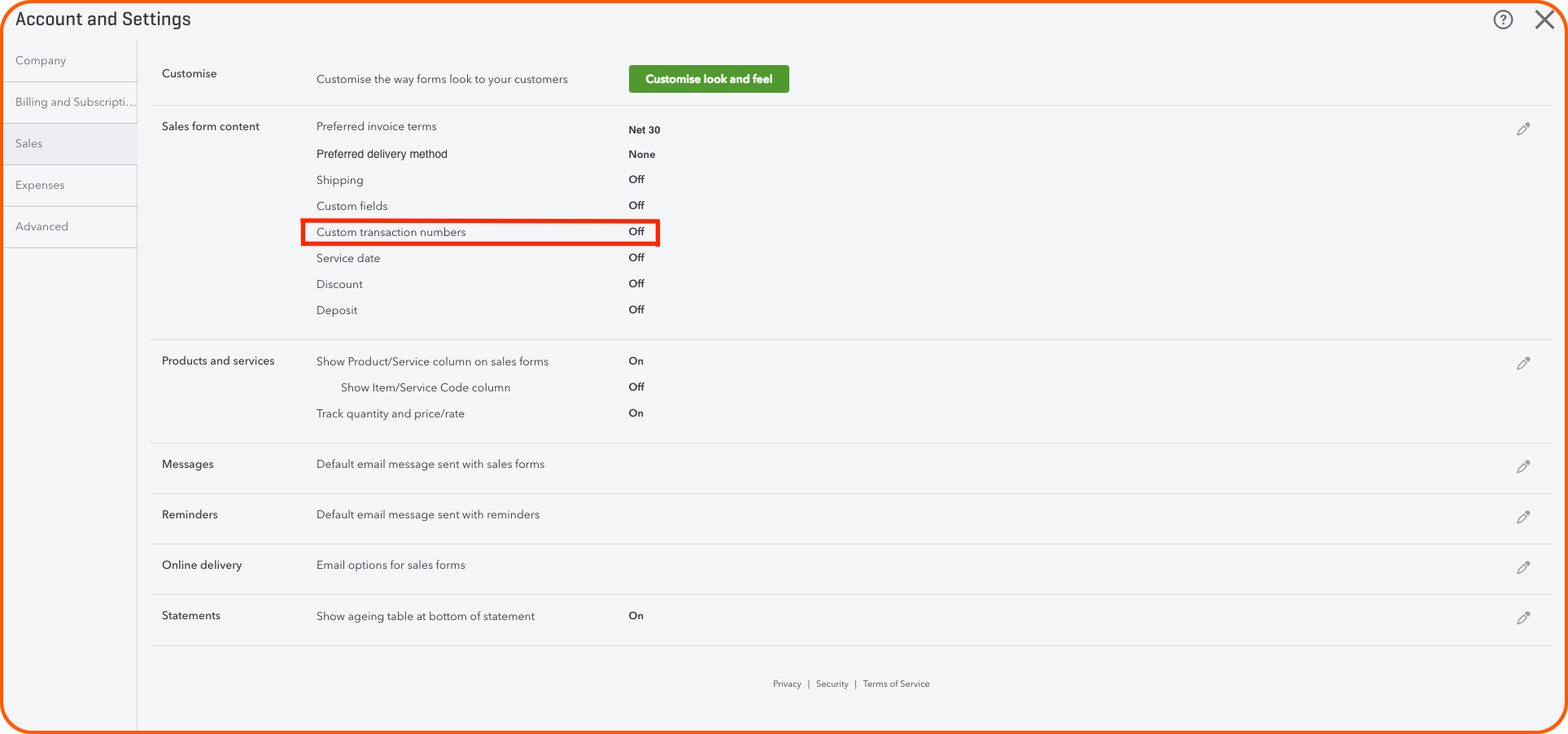 3. Back to QuickBooks Online Settings >> Account and Settings >> Advanced
 4. Check that 'Warn if duplicate check/bill number is used' is also turned OFF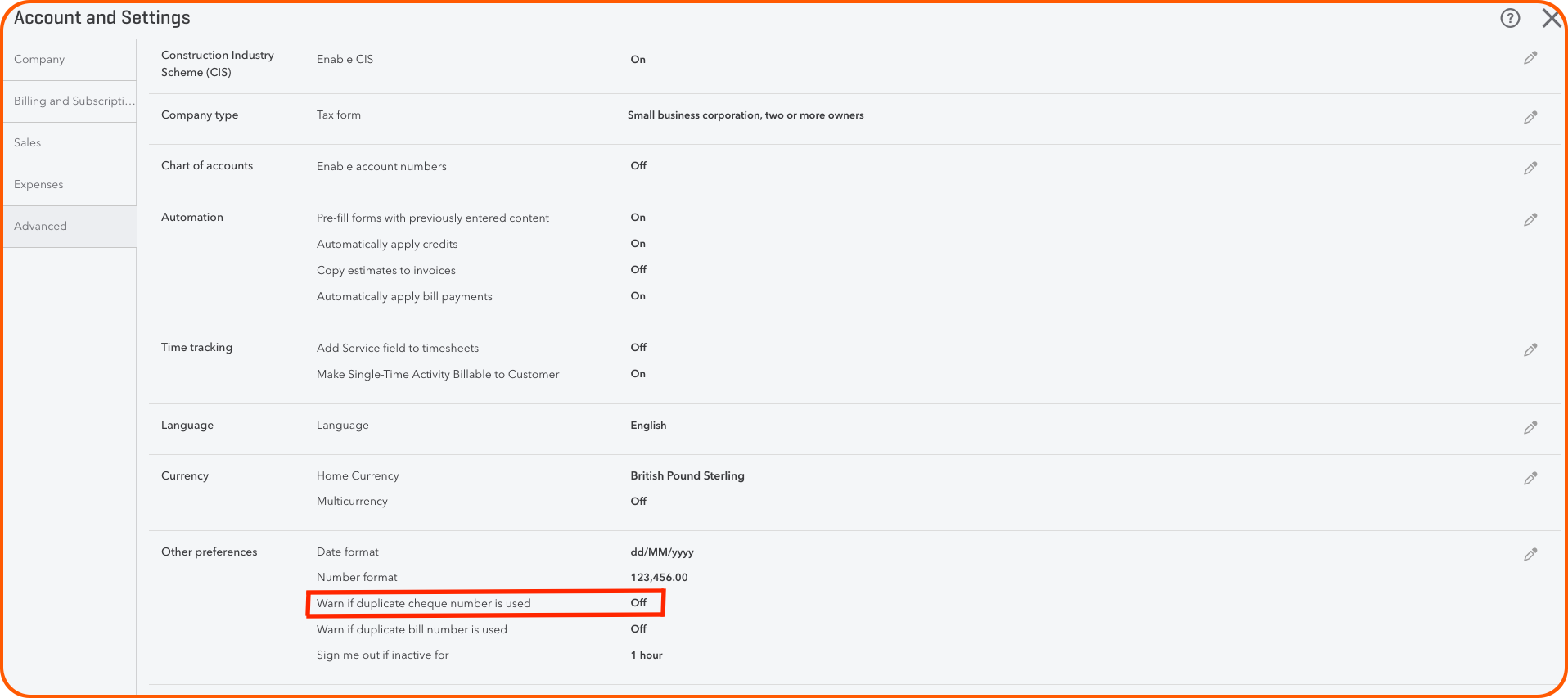 ---
Business Validation Error: One or more charge lines do not have a tax code associated with it
QuickBooks Online requires you to have a default tax rate selected before publishing any tax info. So you need to simply edit your tax settings to publish the item.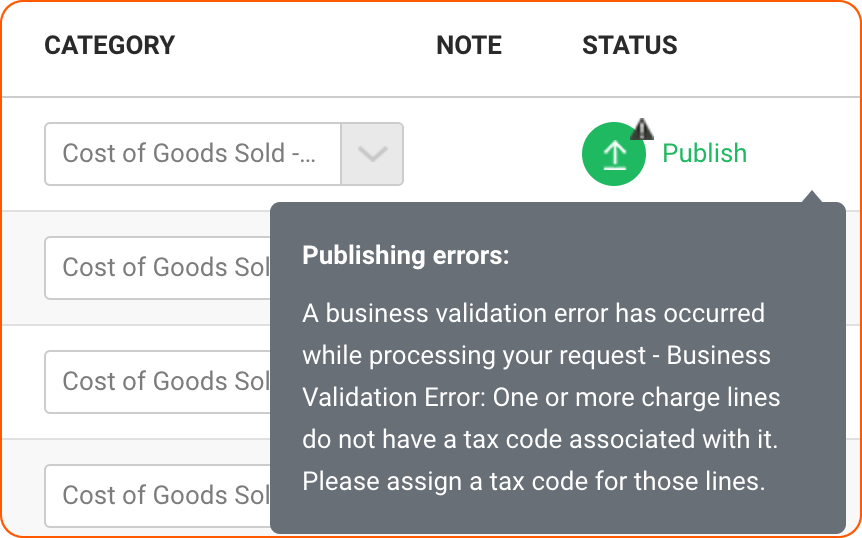 1.Scroll to the Connections section of the menu and click on Integrations.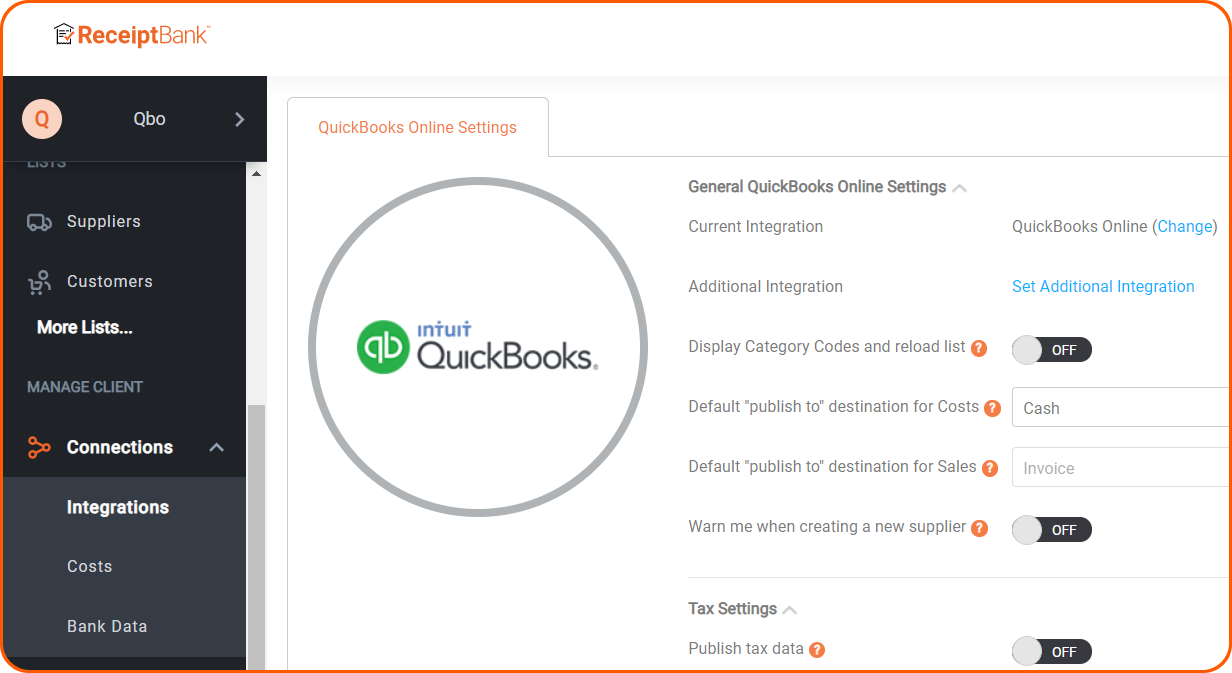 2. Toggle the switch to turn Publish tax data to On and complete the fields with your required tax information.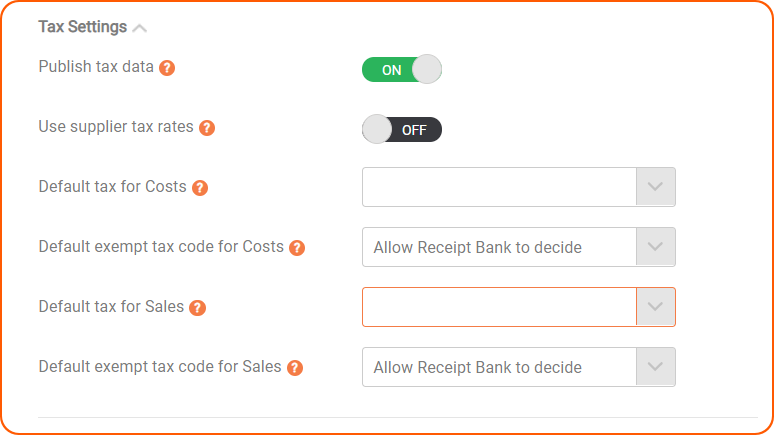 3. Return to the item with the error message and now you will be able to Publish the item.
---
Error on publishing negative amounts to QuickBooks Online
If you see an error on an item with the details "Change Publish Location field to Credit Note" this means that an item with a negative value has been unable to publish to the destination – Cash, Credit, Credit Card or Bill. Only credit notes are able to be published with a negative amount.
To publish an item with a negative total amount, please open the Item edit page and set the Publish to field to Credit note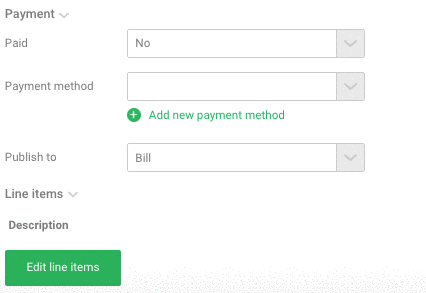 ---
Stale Object Error
Select the item using the checkboxes on the left hand side, then click Tools from the menu and then select Clear Publishing Data and then re-publish the item.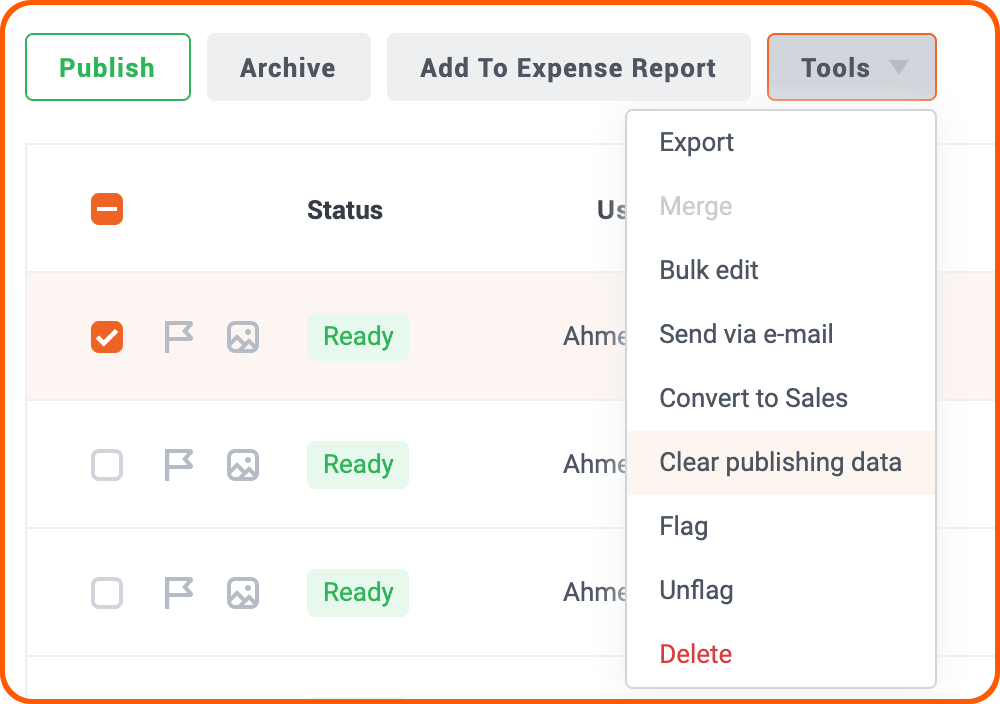 ---
Object Not Found Error
This is an error as a result of two actions:
Deleting a supplier or category in QuickBooks while the items were publishing
To fix the error click the Reload all lists button. This option is found at the top right hand corner of the Customers, Categories, or Suppliers tabs under the Lists menu.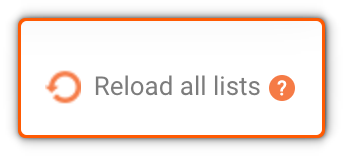 Disabling the integration with QuickBooks and enabling it again later.
The information about your payment methods has been lost and you will have to link your bank accounts again.
---
Something Went Wrong Error
This error message notifies you that your integration with QuickBooks Online has expired, this will occur once a year.
To clear it you need to refresh your QuickBooks Online integration. Click on the Connections menu and then into the Integrations tab. From here click Change and choose QuickBooks Online again.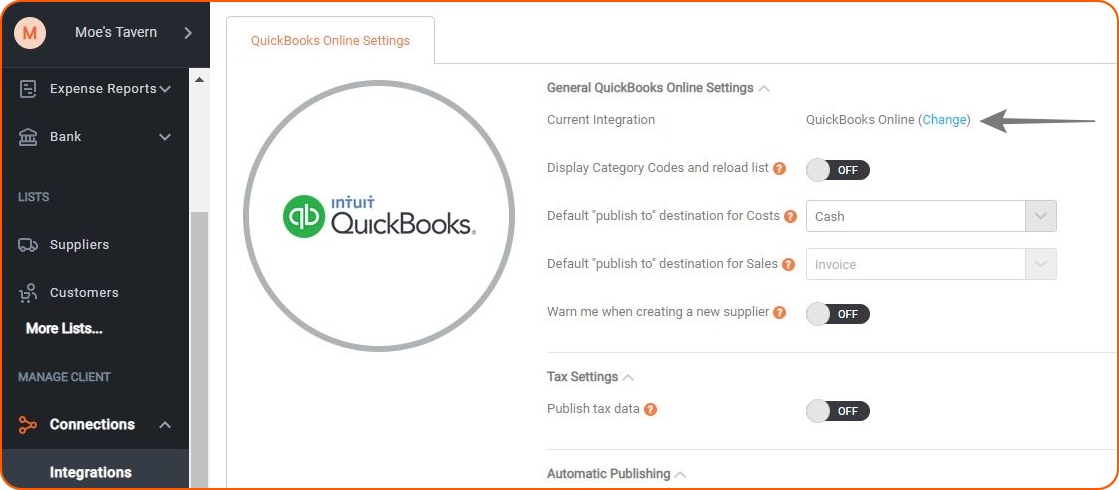 Do not disable the integration or the information about your Chart of Accounts and Payment methods will be lost.
---
Account Period Closed Error
This error occurs if you have turned on the Closing books option in your QuickBooks Online account.
If Closing books is turned on, you can set a closing date to limit changes to company data. Then if a user or a publishing attempt from the application tries to save a change to data that is dated prior to the closing date the error will appear.
See here for more information.
---
Duplicate Supplier Name Exists Error
This error occurs because in your QuickBooks Online account exists a contact under your Client list with the same name as your Supplier. The system is unable to handle a client and a supplier with the same name.
To correct the error either:
Change the name of the supplier of the item in your Dext Prepare account
or
Please note that if you have multiple entries from one supplier but slightly different naming conventions then you can also
merge
these suppliers into one entry.