After integrating Dext Prepare with Xero, your Xero Tracking Categories will be imported into your Dext Prepare account.
The names of your Tracking Categories within Xero will be imported into Dext Prepare. In this example we have used Tracking Categories that are named Name 01 and Name 02.
In Xero this will appear like this: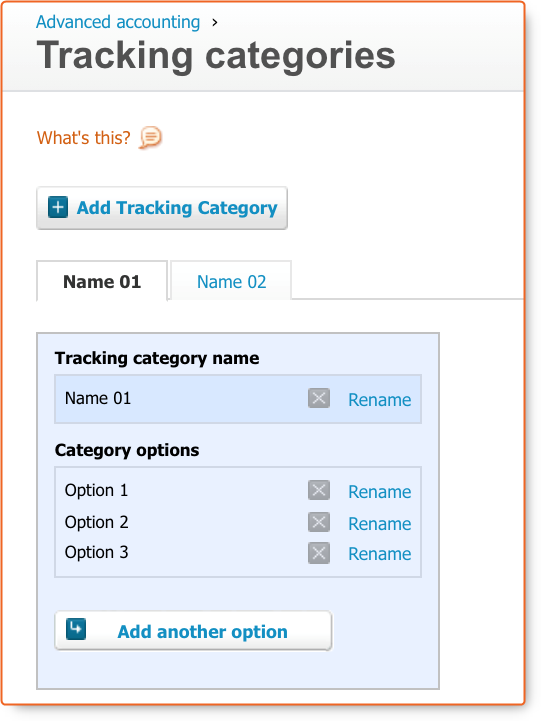 In the Dext Prepare web application you will then find the two Tracking Categories in the left hand menu underneath the lists section. This is also where you can refresh the categories and choose your options: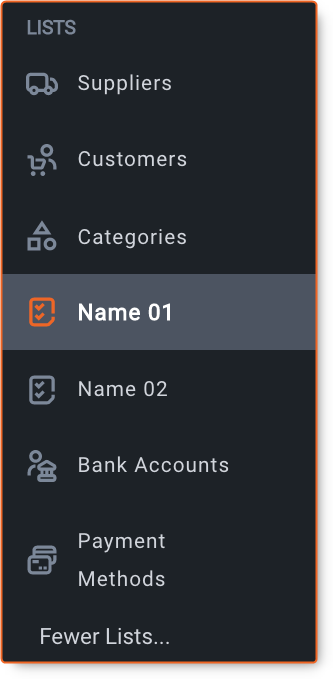 Then in the item details page you have the ability to assign the Tracking Category and the options you have created in Xero to any document that has been submitted.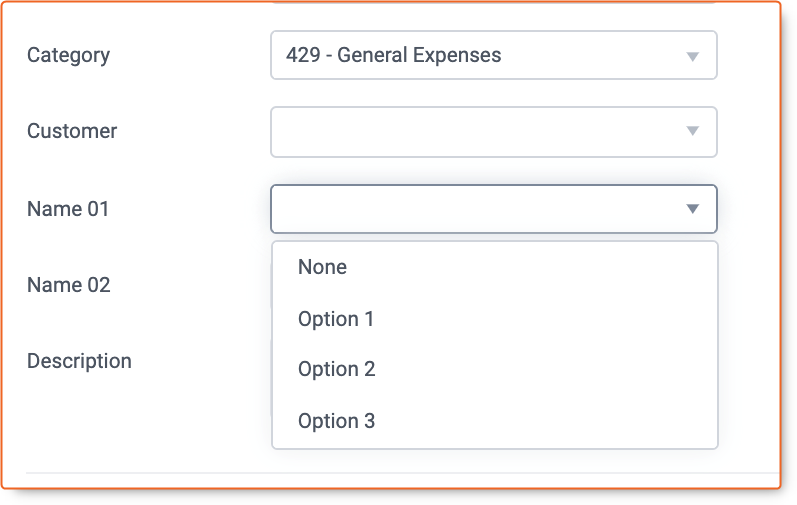 Note: This is not related to the Xero Projects add-on product.