If you are having difficulties with installing or running the QuickBooks Desktop connector on your computer we may need to take a closer look at the connector to see what's not working. In these cases we may request the logs from the connector. To retrieve the logs:
How to retrieve the logs for the QuickBooks Desktop connector:
1. Open Windows Explorer (previously called My Computer) by clicking on the icon or pressing Win + E.
2. Type or copy/paste the following in to the address bar at the top of the window: %LocalAppData%Codat. Press enter.
3. Look for the folder called 'Logs' and open it.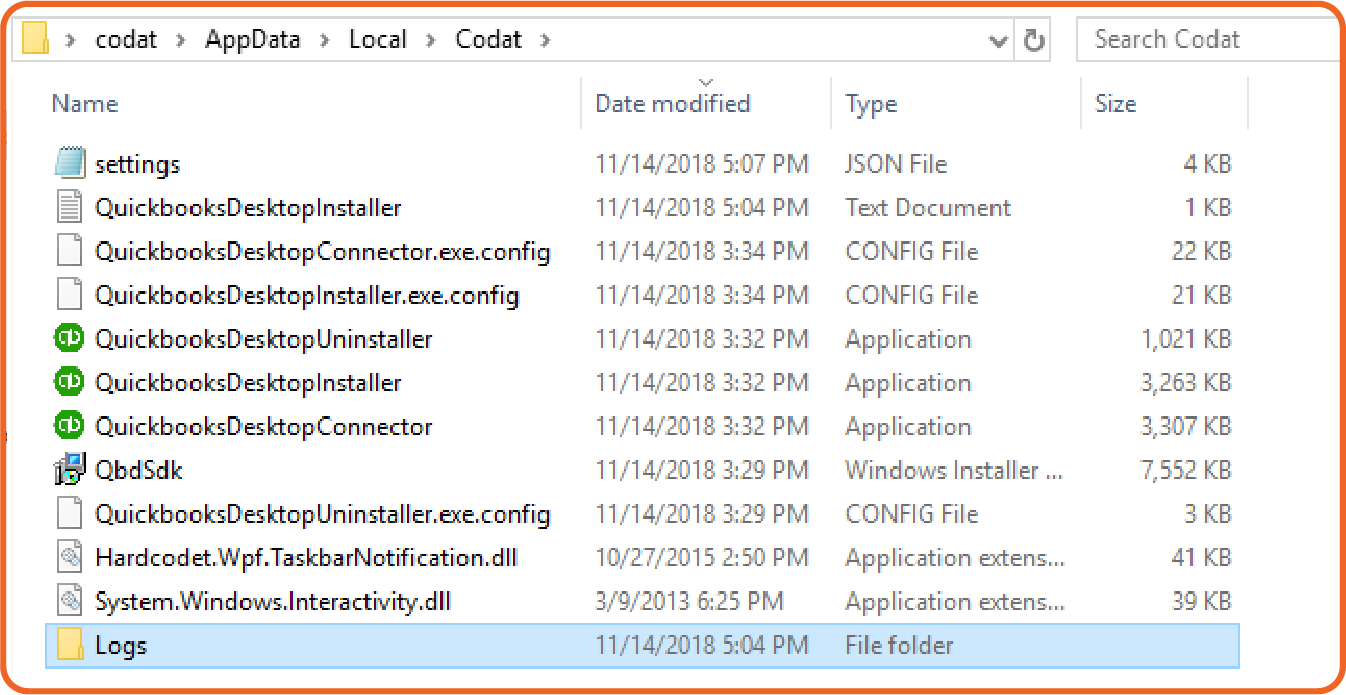 4. You will see two or three files in the folder; please send over all files in this folder.