If your Dext Prepare account is integrated with any Accounting Software, we will check every 48 hours for any updated information and sync these to Dext Prepare.
However, you might like to speed up this process, especially after creating new categories or adding new clients to your chart of accounts. Follow the below instructions to trigger an immediate sync.
Important for businesses: You must have Administrator level User Privilege access to be able to access the Connections page to refresh the chart of accounts. Reach out to your account admin, accountant or bookkeeper about getting access.
---
Refresh all lists
Update all the lists at once (Categories, suppliers, customers, tax code…) by refreshing integration data. This is useful when you make several changes in your accounting software that need to be displayed in Dext.
To refresh integration data:
1. From Connexions > Integration tab, open the dropdown Manage Connection menu.
2. Click Refresh integration data.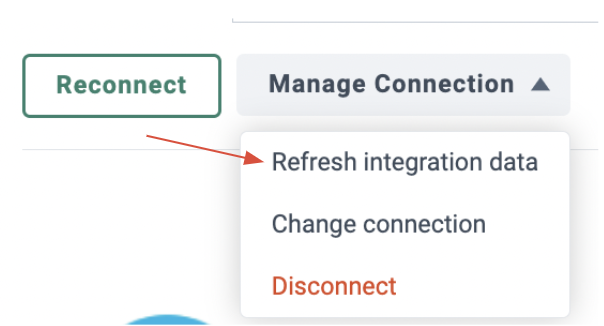 Note: The Reload button will also re-sync the Payment Methods, Customers and Projects Lists.
The update of all your lists will start, and a confirmation message will be displayed when complete:

---
Refresh only a specific list
If you only need to update one list. For instance, you just added a new supplier in your accounting software:
1. Go to Suppliers in the Lists section of the sidebar.
2. And click on Reload to update the suppliers' list.

Note : This may take few minutes before seeing the updates.