The List merge Tool allows you to merge your old List items such as 'categories' and 'taxes' with list items from your new integration.
This also preserves any rules that have been set up for suppliers, customers, or the bank, which will work with your new list items.
You may wish to merge your lists if you are integrating an in use account with a new accounting software, moving from one accounting software to another or removing an integration from an account.
---
Using the List Merge Tool
To use the list merge tool:
You must first change your account's integration state. This means going from unintegrated to integrated, changing from one integration to another integration or changing from integrated to unintegrated. See this article for more information on how to do this.
Once you've completed that change in integration state, on the Integrations page (go to Connections >Integrations) you will see a new button at the top of the screen called Merge Lists.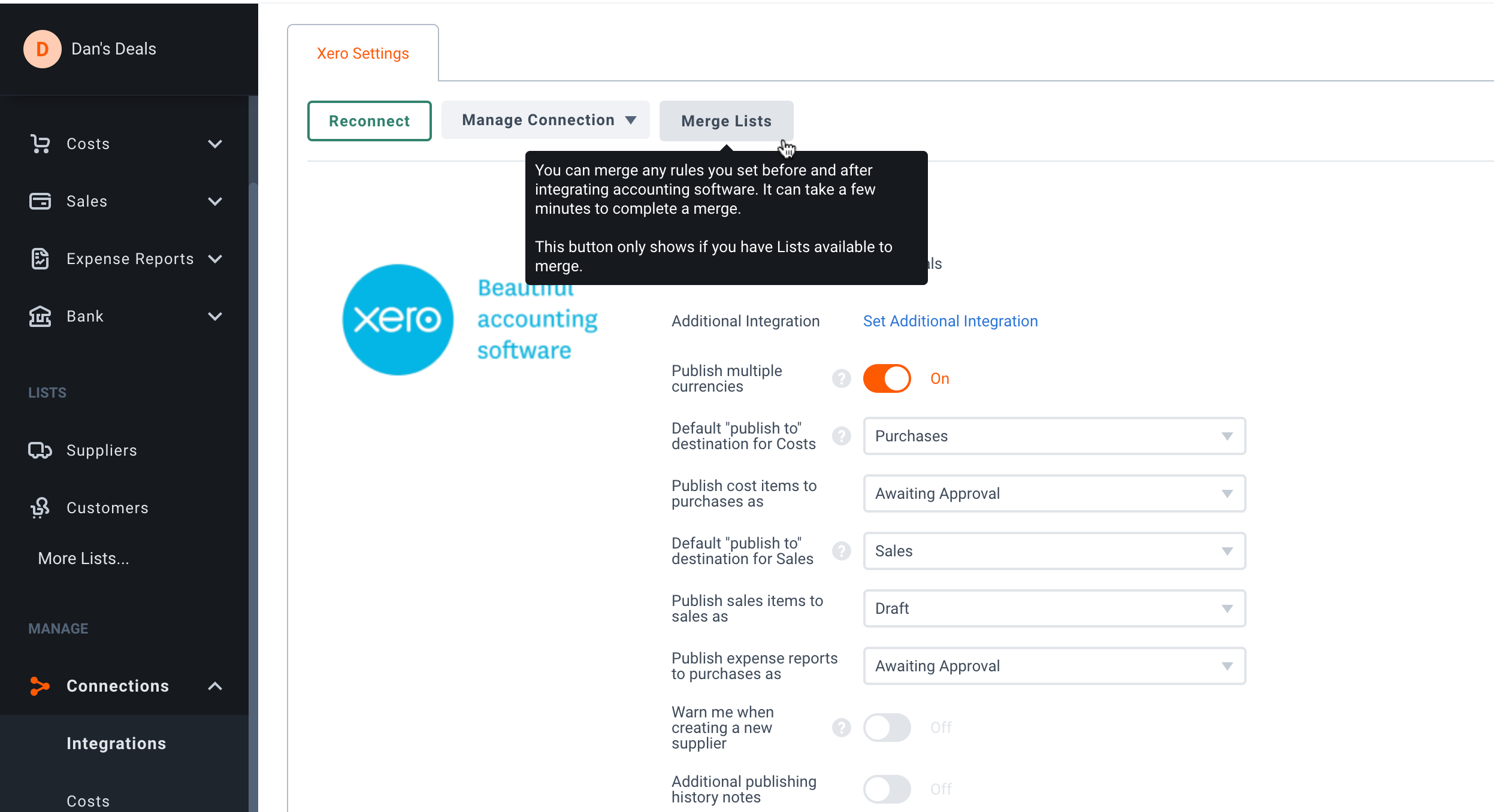 You'll see a window that will take you through the steps of merging your lists. The first step will outline what the process will do. Click Continue when ready.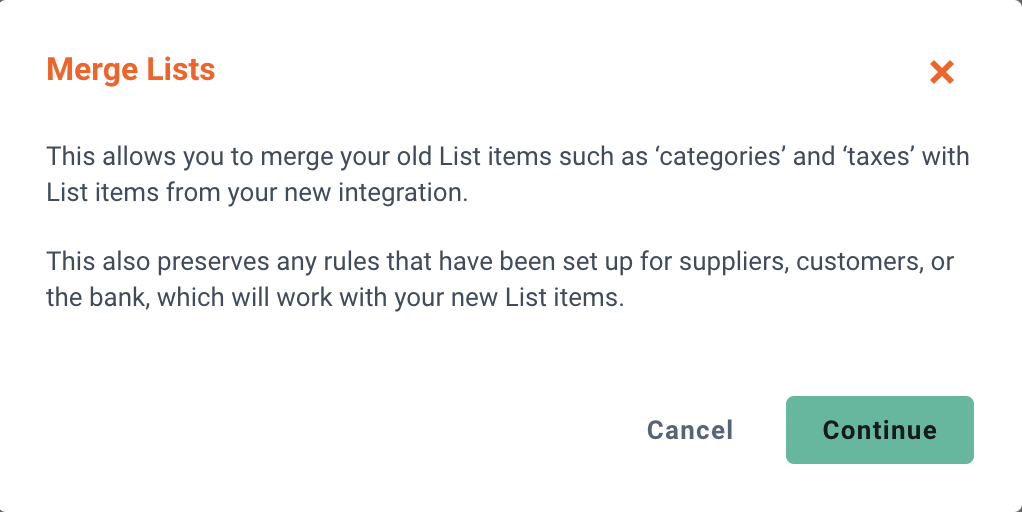 The next several screens will be for each of the lists (eg. categories, taxes, bank accounts) that are able to be merged.
You will see your old list items and can use the drop down to select which of the new list items relate to the old list. You can make a selection by selecting some but not all lists or even to skip whole lists if needed.
When ready click Continue.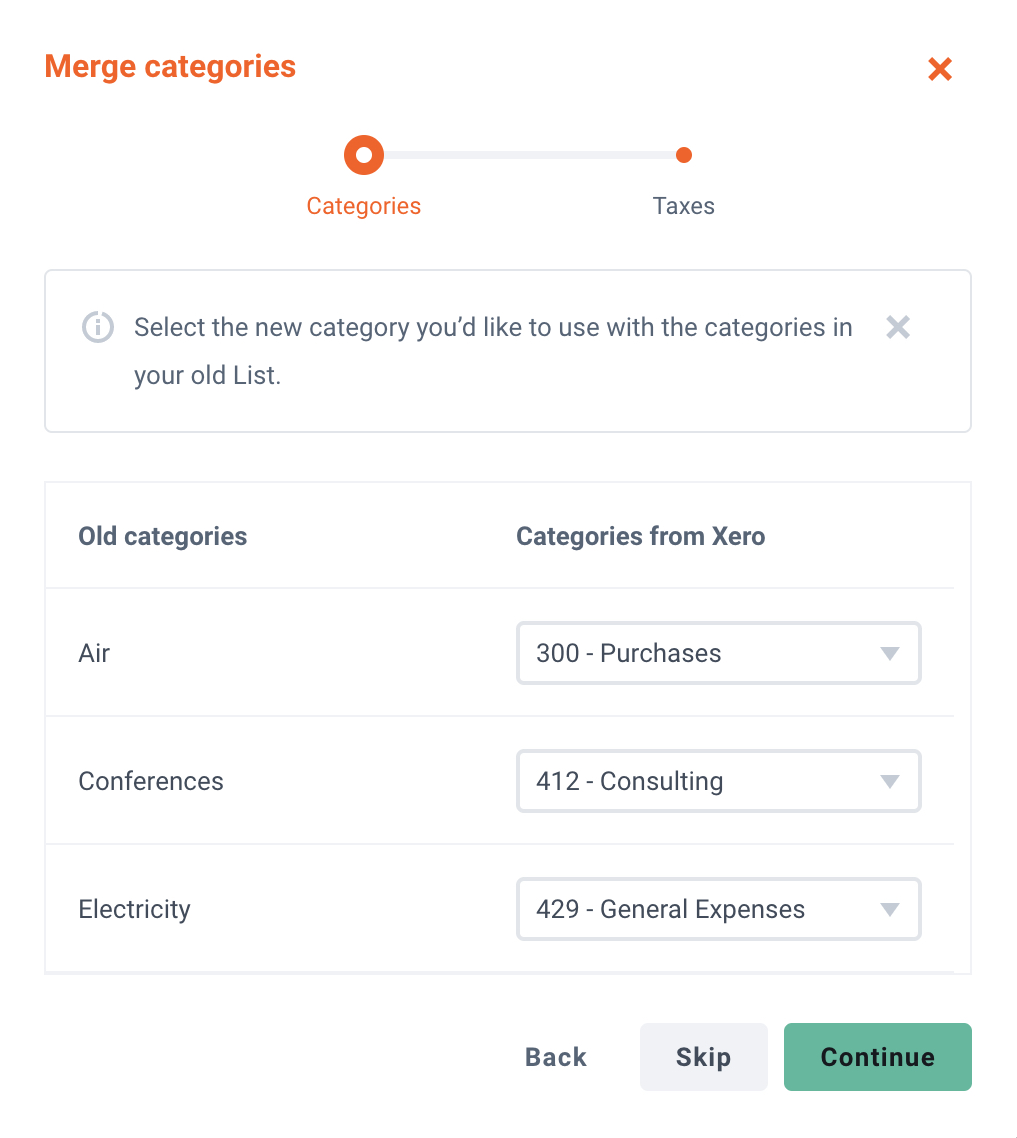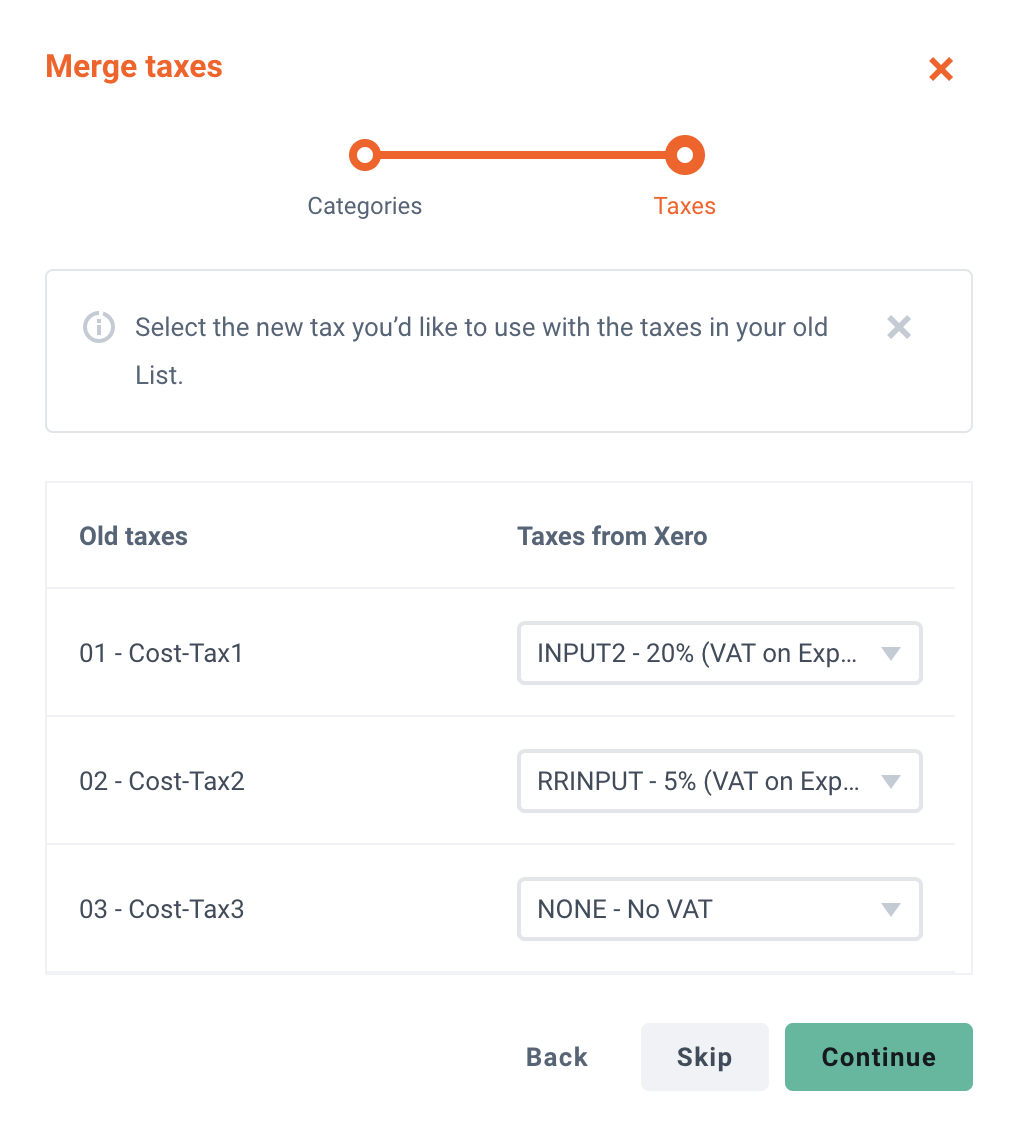 Once you've clicked Continue on the last list the process will be complete.
You can view your lists at any time by going to Lists in the sidebar and selecting the relevant list.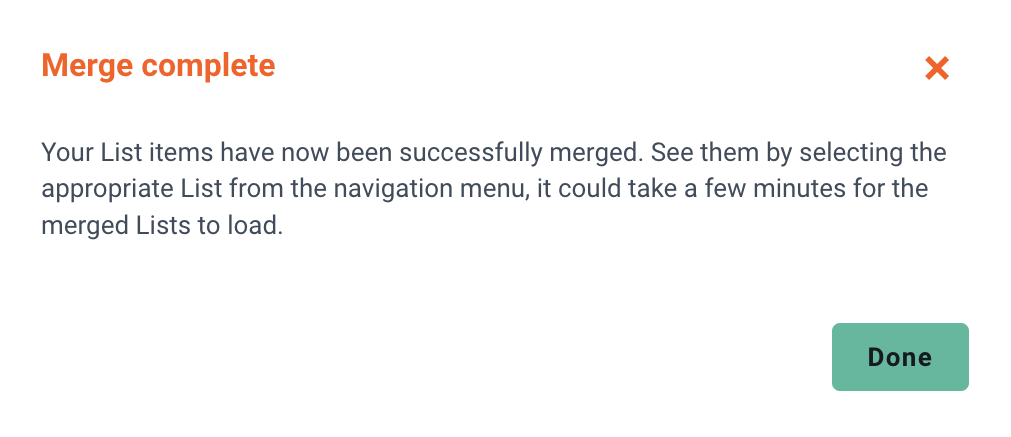 Now that you've merged your lists we can preserve all of your supplier rules by using the new list items that you've nominated and can also apply them to other things such as your archived items.