Creating Expense Reports in Dext Prepare is easy – you can find out how to do this here.
You can then publish them to your KashFlow account to reimburse employees, or yourself!
Once published you can find your expense reports in 'Purchases' tab in the main menu of your KashFlow account on the left-hand side.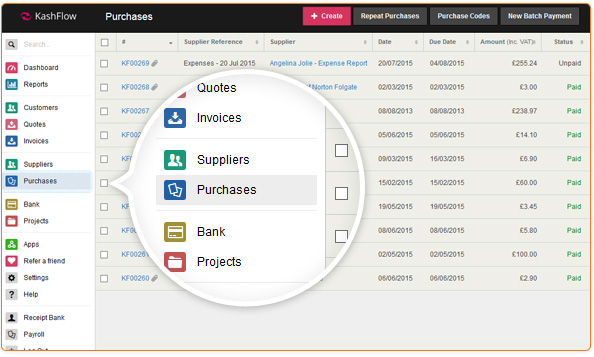 By clicking on the blue supplier name in the 'Purchases' view you can add any additional details regarding that supplier, or alternatively click anywhere else on the box to view the expense report itself. In this view you will see a list of the items included in the expense report.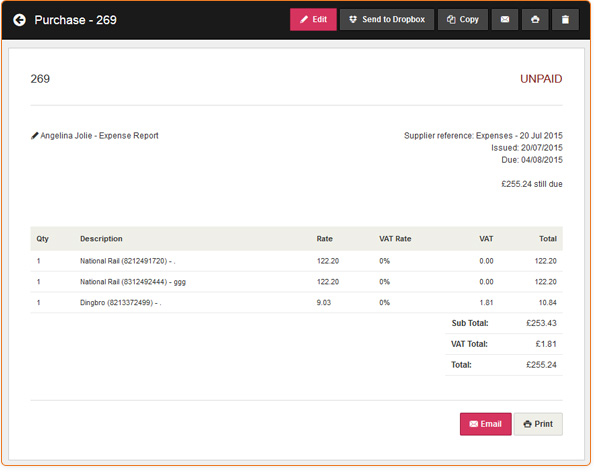 By clicking the 'Add payment' button in the bottom of the page, you can manually add payments to the report. These can easily be edited, printed or deleted.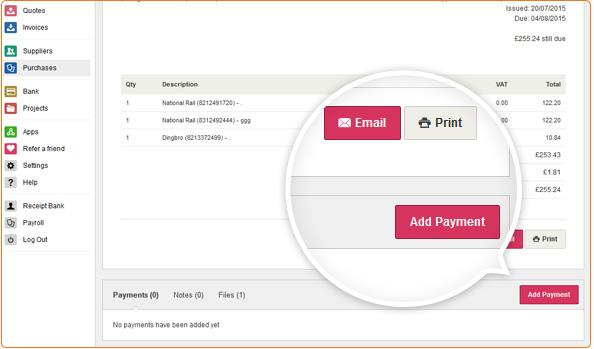 If you need to make any edits to the report you can do so by clicking the 'Edit' button on top right of the page, but don't forget to click 'Save' after you finish!