Linking your Dext Prepare account with Sage Business Cloud Accounting has been made as simple as possible, to allow you to get on with the issues important to your business.
Integrating Dext Prepare and Sage Business Cloud Accounting is easy but for getting a clear view you can follow our step-by-step guide here.
For a start navigate to the Connections section of the menu
Click on Integrations
Click on 'Choose integration' and follow the steps.
Once you have sent an item to your Dext Prepare account, we process it and extract the key data from it. There are also some fields, where you can set rules about so you don't have to manually fill them.
Once all the data is in, you can export the item to these destinations:
'Supplier Invoice' for the items that are still unpaid. This is the option we would suggest you use as default in your Account Settings menu:
'Bank Transaction' for items that have already been paid. To have this as an option, make sure you have set up your payment methods first (or have a look at STEP 3 below).
To publish into each one, please open the item in your Dext Prepare account to see its menu. On your right-hand side, you can see a list of options. In the drop-down menu labelled 'Publish to', select 'Purchase Invoices' (it is selected by default) or 'Other Expense' (which will export the item as 'Other Payment' in Sage Business Cloud Accounting.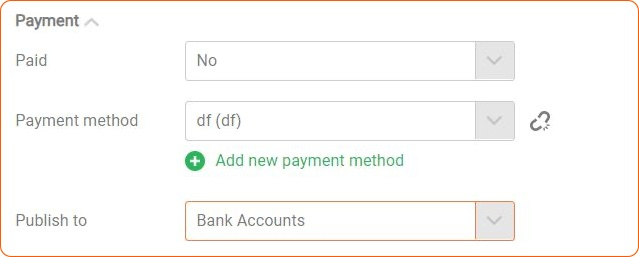 Or you can set automatic supplier rules.
3.
Manage your payment methods:
To send an item as paid there needs to be a payment method attached. To set up your payment methodsgo to Lists in the sidebar then Payment Methods.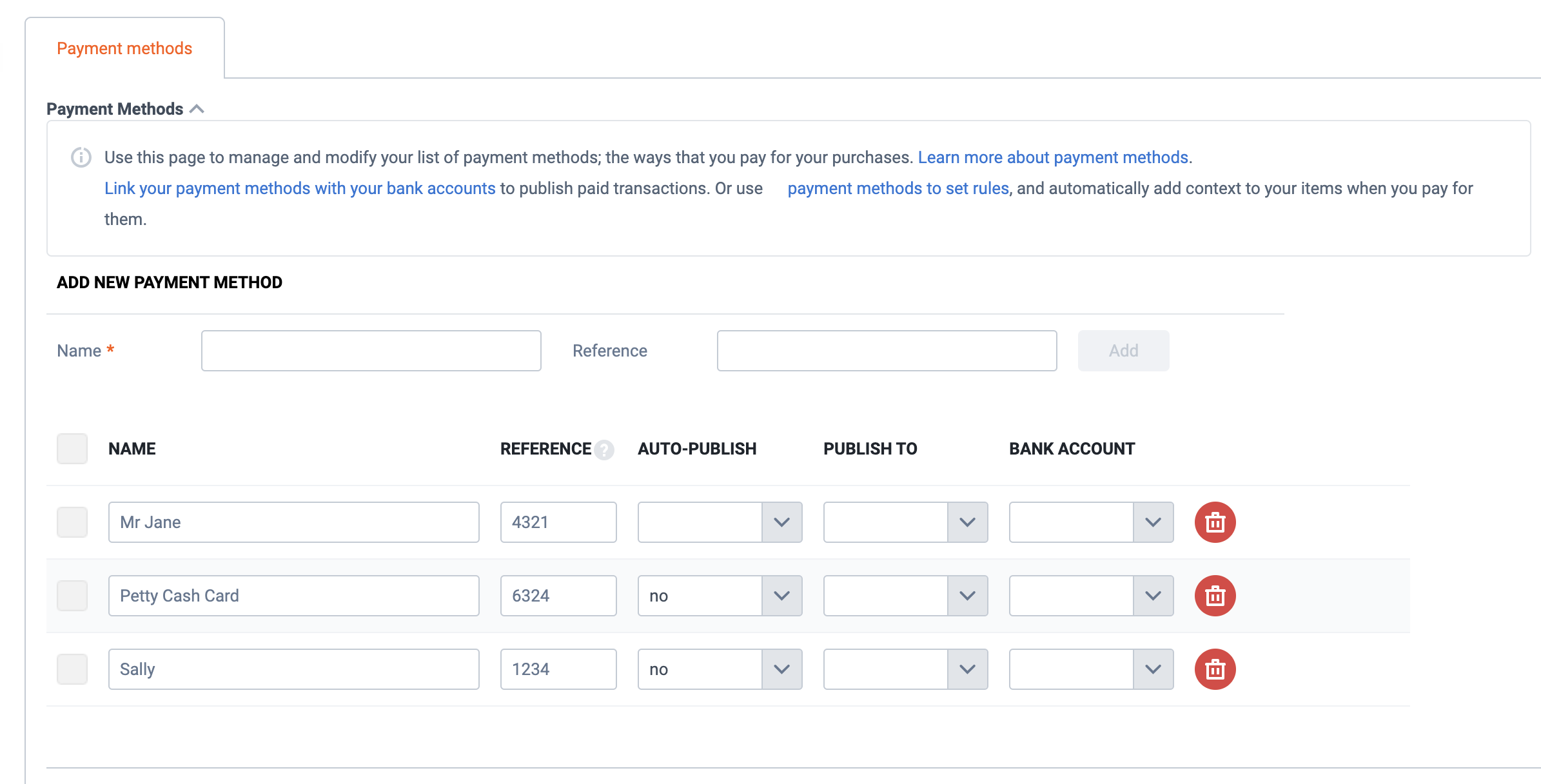 You can also set a rule that all invoices from a supplier are paid. To do this head to the Lists section and click on Suppliers. Then click on the name of any supplier and then adjust the settings to create an auto-publish rule.
4.
Manage your tax settings: 
Remember to visit the Integrations page once again to select a default tax rate. This is important as you won't be able to publish otherwise.