After integrating, Dext Prepare will import all of your Tax Codes from QuickBooks Online.
You can toggle whether or not to publish tax information using the Publish Tax Data button. In the new design this can be found on the Integrations page of the Connections menu.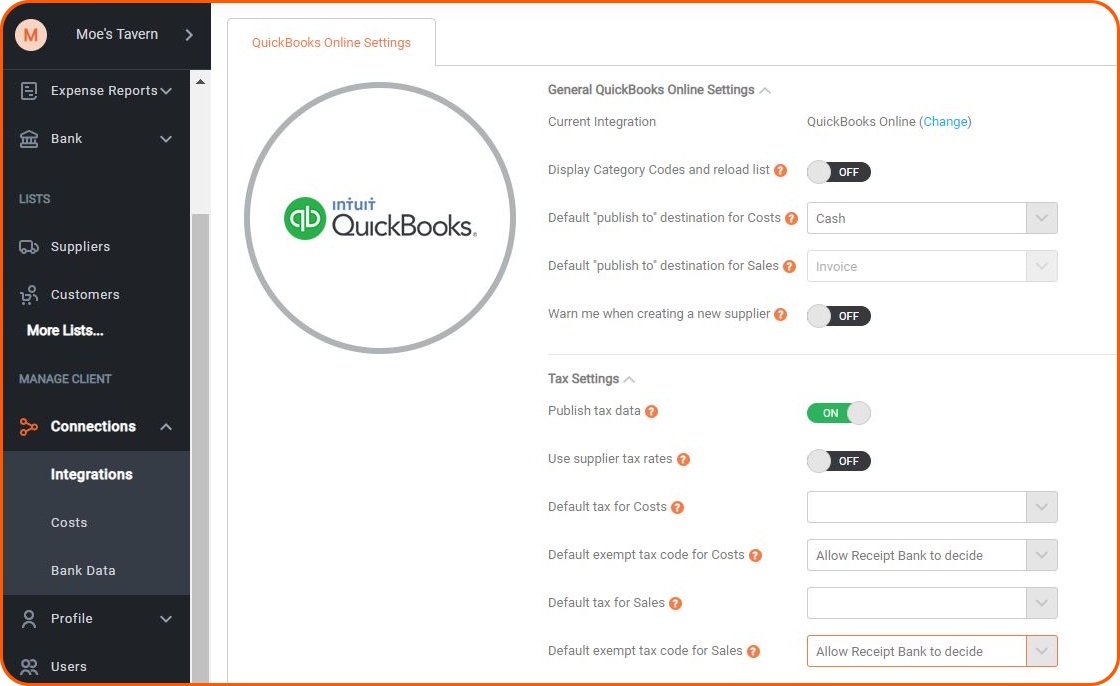 Note: If you're using Irish taxes, we recommend using the tax rate with a specific date range on it.