The Suppliers section lists all of the businesses that you've previously purchased from.
From this page you can access the settings for each supplier and edit them to automate repetitive processes and save time.
Suppliers are added to your supplier list when you submit a receipt or invoice from a new supplier, are imported from your integrated accounting software or can be uploaded via CSV.

---
Accessing the Suppliers Page
Go to Lists in the sidebar.
Then go to Suppliers.

---
Merging Suppliers
Sometimes a supplier may have been added more than once. You can fix this by merging the duplicate suppliers on the Suppliers page.
See this article for how to use the Merge button at the top of the page to remove duplicate suppliers.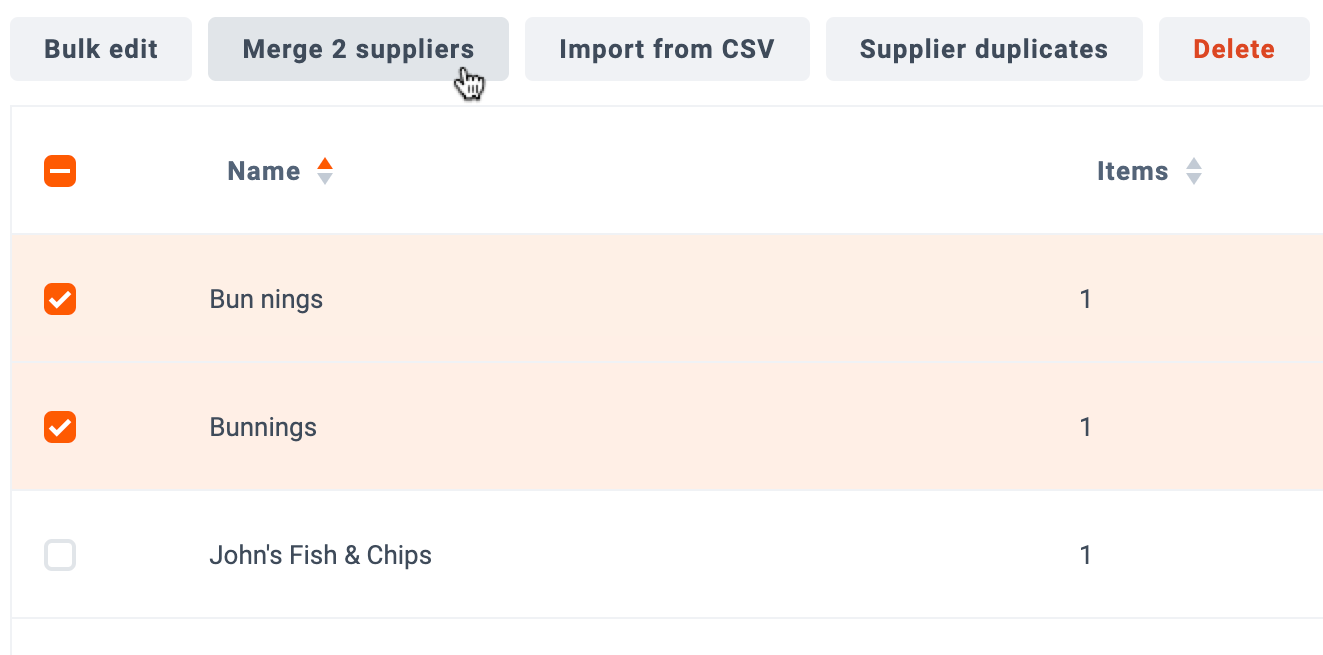 ---
Supplier Settings
To edit a supplier's settings, click the relevant supplier in the list to access the supplier's page.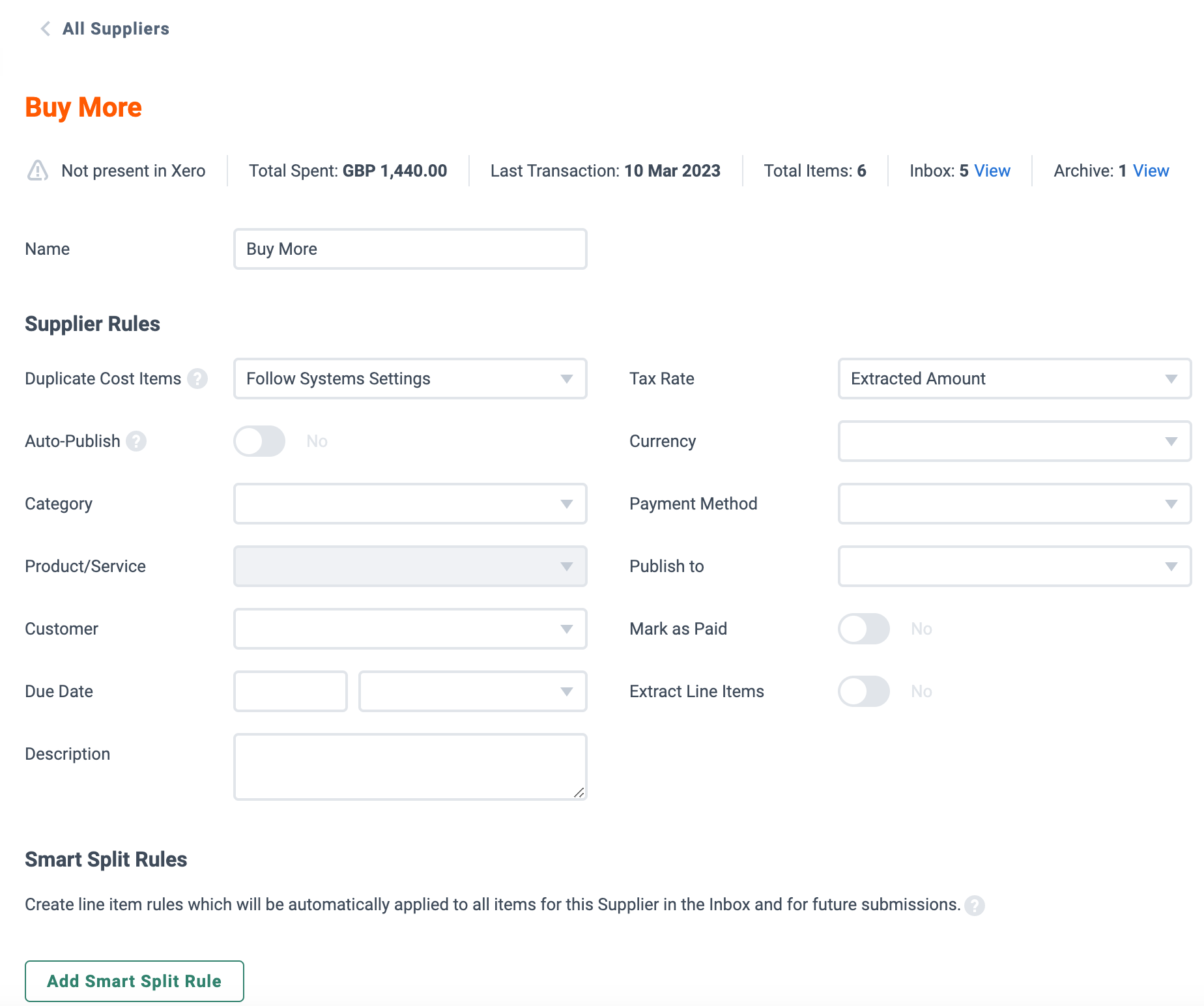 From here, you can set auto-publishing, supplier or smart split rules for this supplier. This will automate how documents received from this supplier are processed, saving you time.