The Suppliers section lists all of the businesses that you've previously purchased from.

You can access the 'Suppliers' page by pressing the Suppliers button on the left navigation toolbar under the Lists heading.

If you submit a receipt or invoice from a new supplier, they'll be added to your Supplier list.

Suppliers are also imported from your integrated accounting software. Press the 'Reload' button to perform an immediate check for recently added or deleted suppliers.
To Merge Suppliers

From the Suppliers page, use selection checkboxes and click the Merge button at the top of the page to combine or delete vendors from your list.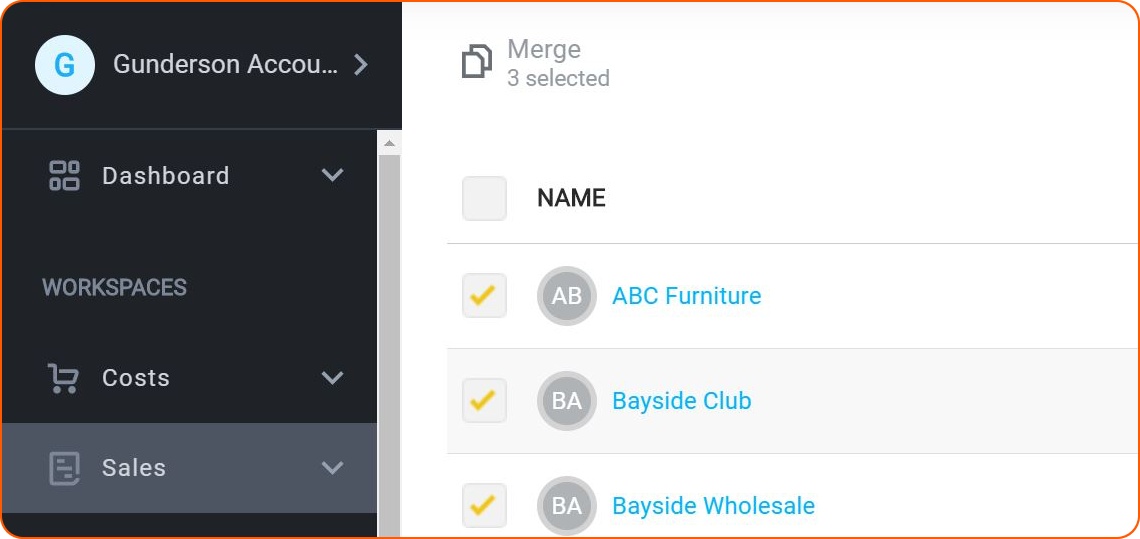 Click the name of the Supplier, and you'll access the Supplier Rules sub-section. Here, you can set 'Autopublish', Supplier Rules or Smart Split actions for this supplier. This will create automated behaviours for whenever a document from this supplier is submitted to Dext Prepare.