Switch between your list of Client Accounts or Multiple Dext Accounts on the Dext Prepare Mobile App, and easily access and add to the financial records of each of your businesses and clients.
To switch between clients on the iOS Mobile App:
Log in to the Dext Prepare Mobile App using the same username and password that you use to access your partner account on the Dext Prepare web app
Tap the name of the Client you want to view or submit on behalf of.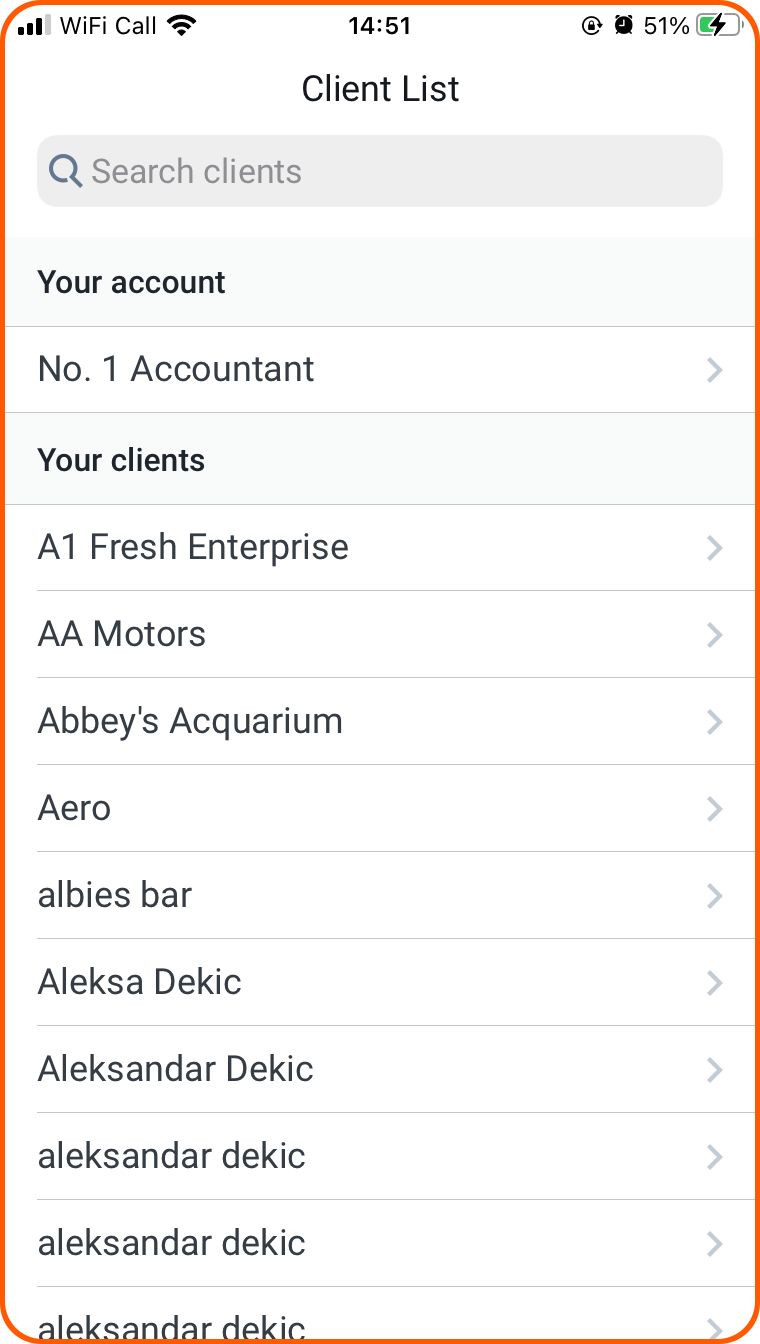 You will see their inbox, which includes their name at the top of the screen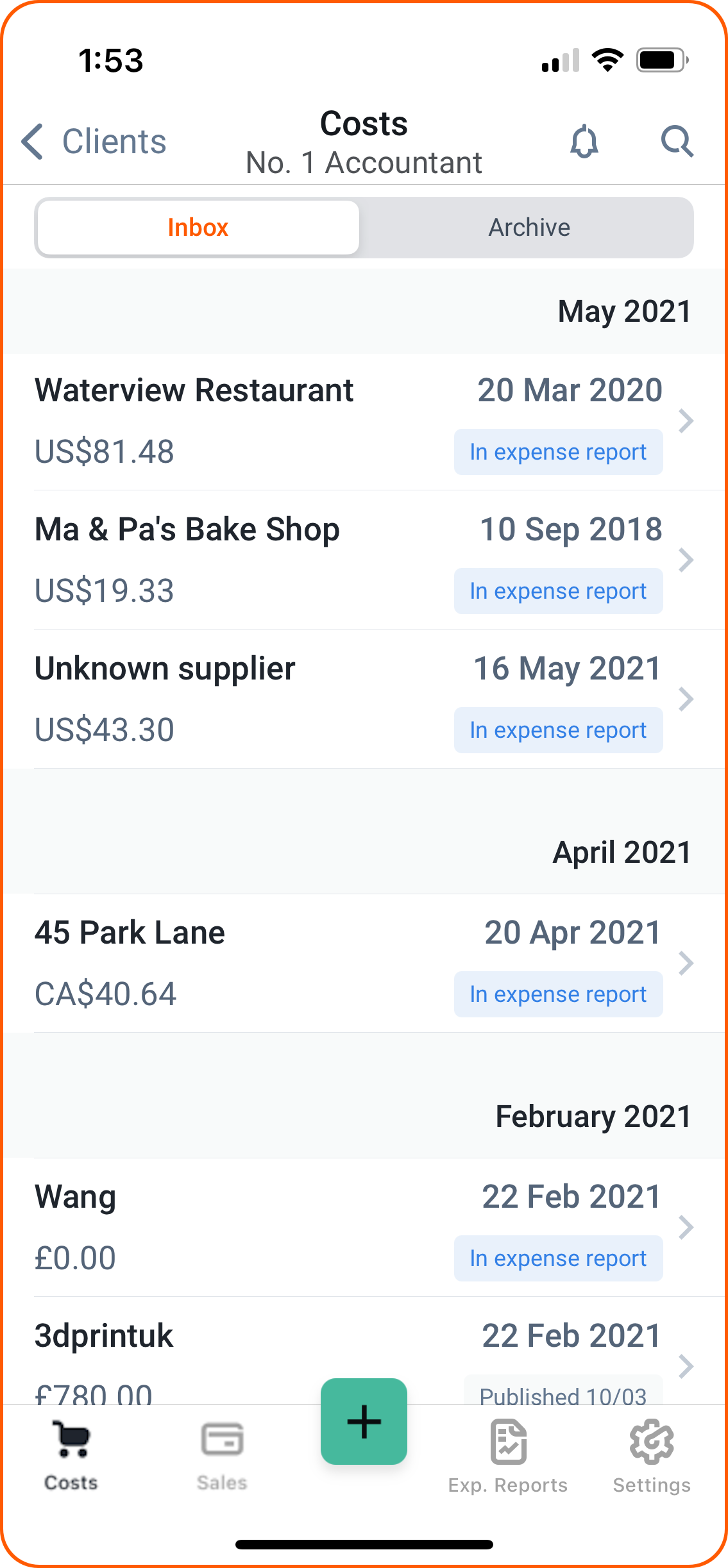 Submit your clients' documents as usual by tapping Add items, selecting who you are submitting on behalf of, taking a picture of the document, and adding any necessary details to the image.
When finished, tap the back arrow in the top-left of the screen to return to your client list.
If you own multiple businesses, follow the instructions below to add a separate account to your login page:
Press the Settings button in the bottom-right of the screen.
Go to Accounts.
Press Add Login and then fill in the login details of your account.
You can now switch between accounts by pressing on the desired log-in and selecting your account.