Creating a Client Account will add a dedicated space to receive review and manage the financial documentation for one of your clients' businesses.
This functionality is only available for Bookkeeper and Accountant Partner Accounts. Find out more about the different Dext Prepare products here.
Note: From the 24th of October you will not be able to add clients if you are over your client bundle plan limit. Access to your existing clients will not be affected. Visit your subscription page to view your plan details and upgrade your client bundle.
---
To create a client account:
Log in to your Dext Prepare account.
Scroll down and click on 'My Clients' under the 'Manage' section.

Click the green +Add Client button at the top of the page.

A form will appear that you will first enter the name of the new client. You also have the option of adding an industry category for the client.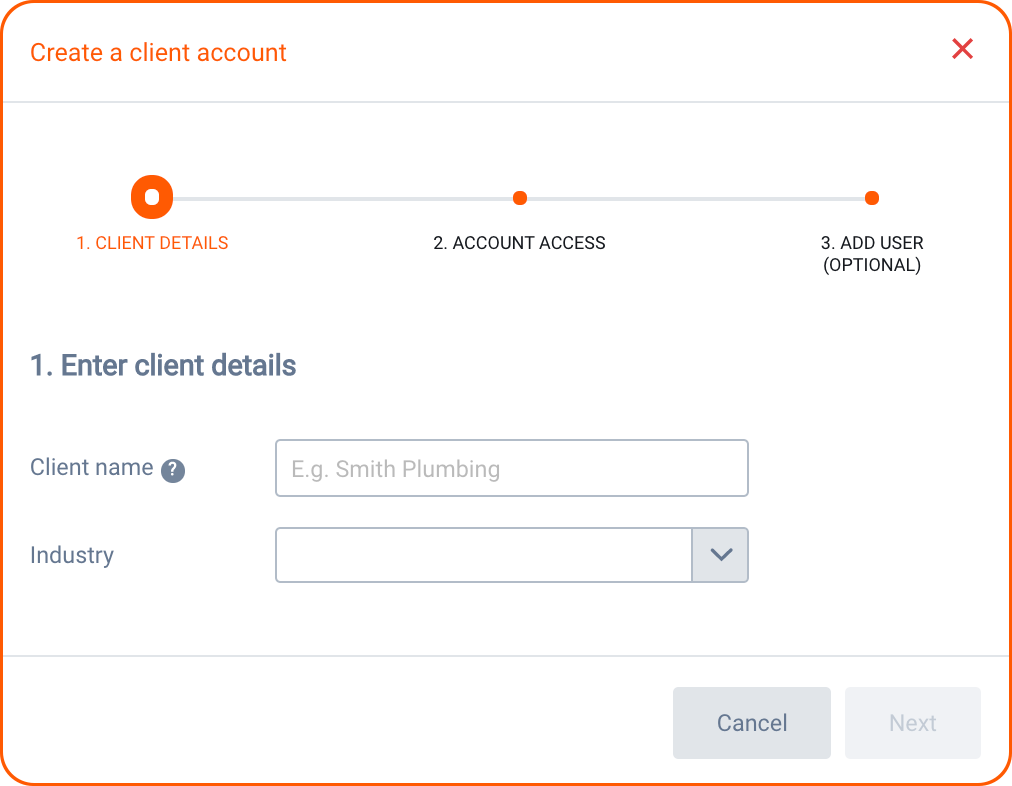 Confirm which of your colleagues will need access to the new client. Please note – if you have no other colleagues on your account then this step will be skipped.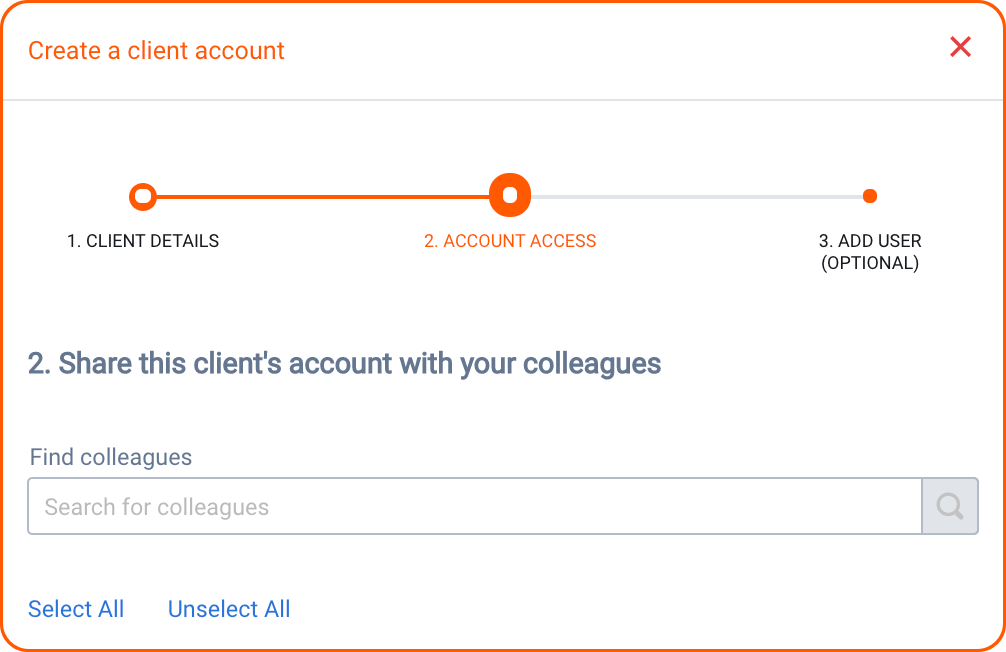 Chose whether to invite the new client to Dext Prepare immediately via SMS and/or email OR skip this step.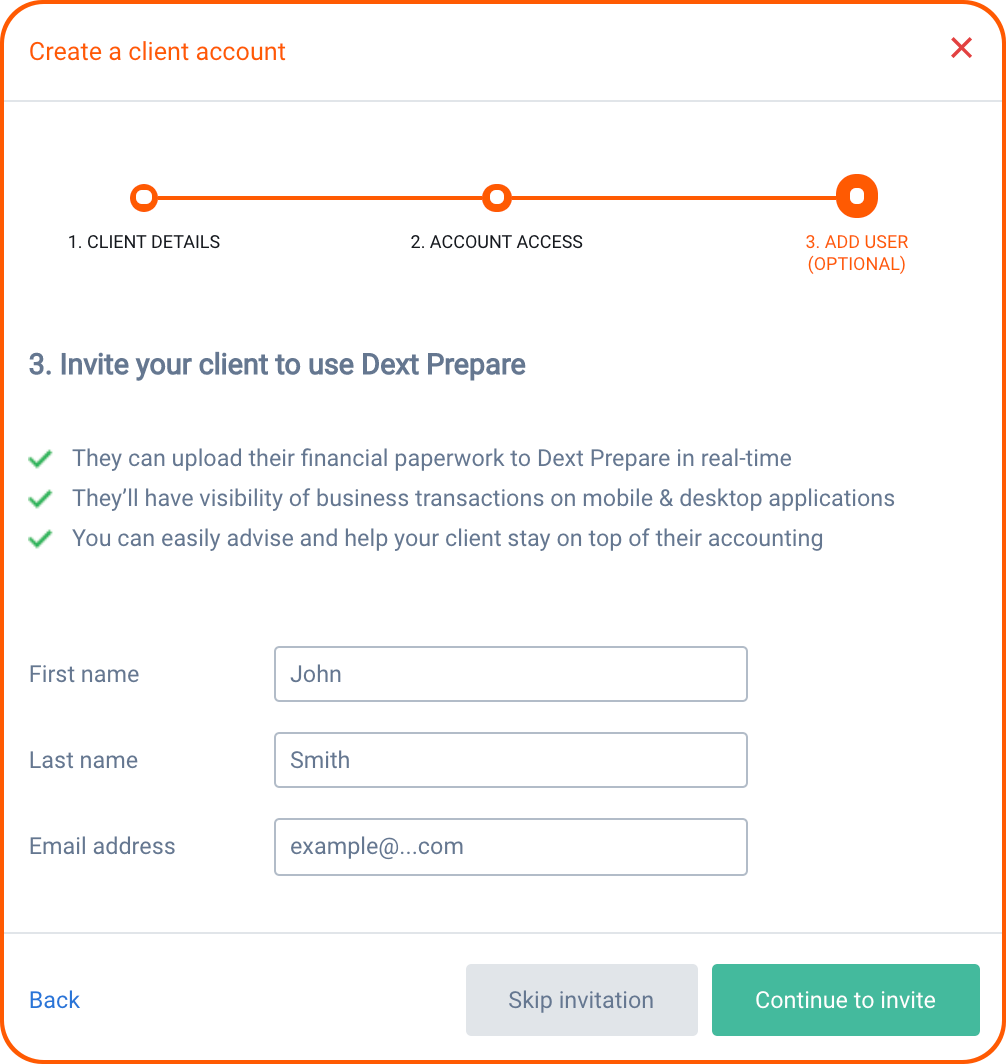 A new client will be automatically added to your Partner Dashboard. The new client will have the same default values (base currency, account country) as your practice and an email address address to start submitting.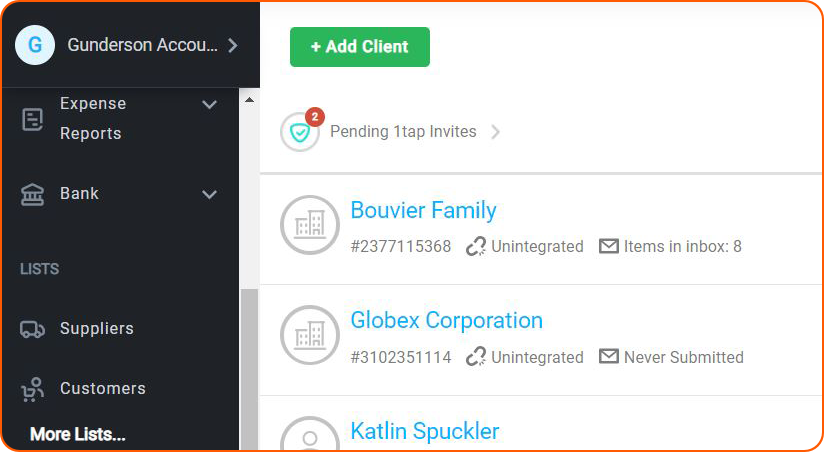 To change any of the Account Settings for your new client, these can be found in the Manage section of the Client Account menu.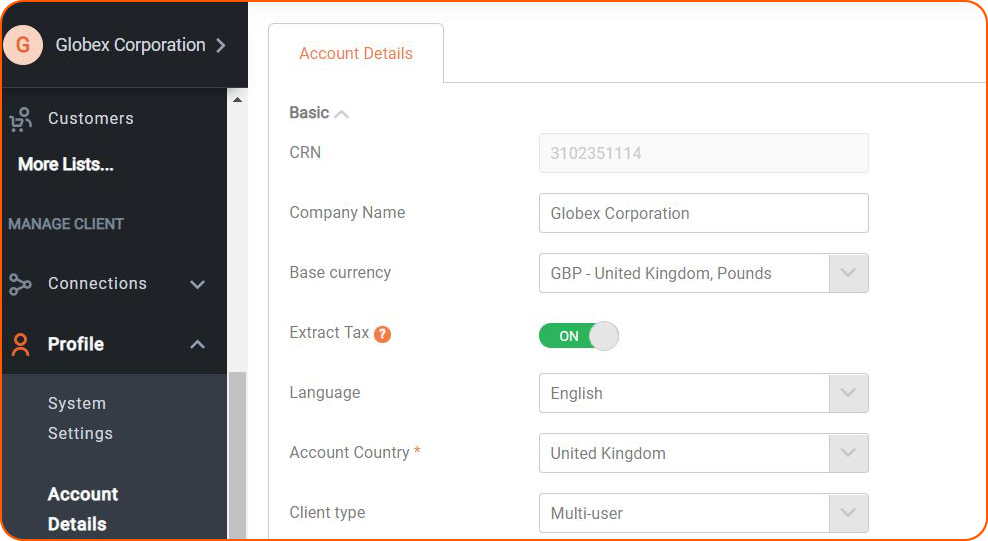 To change any of the setting for Users within the new client account, they can be found in the Manage Client section of the menu. Clicking on the Manage button on the right will bring up all the options to customise this user.