There are multiple types of Dext Prepare accounts, designed for the dedicated needs of businesses, bookkeepers and accountants.
See an overview of the various Dext Prepare plans available for:
Find more in depth information about pricing and what is included in each plan here. 
---
Business Owners
Dext Prepare for Business is designed so that you can easily collect, extract and store your company's financial paperwork.
After uploading your receipts, invoices or other financial documentation, Dext Prepare will read all of the key data and present it in your Dext Prepare Inbox. From there, it's yours to view, manage and edit.
Now you'll always have a secure, collaborative and interactive space to store your financial records.
Dext Prepare can also connect seamlessly to other accounting softwares, so that you can cross-reference your payments with your bank statements, and get real-time reporting on your financial outgoings.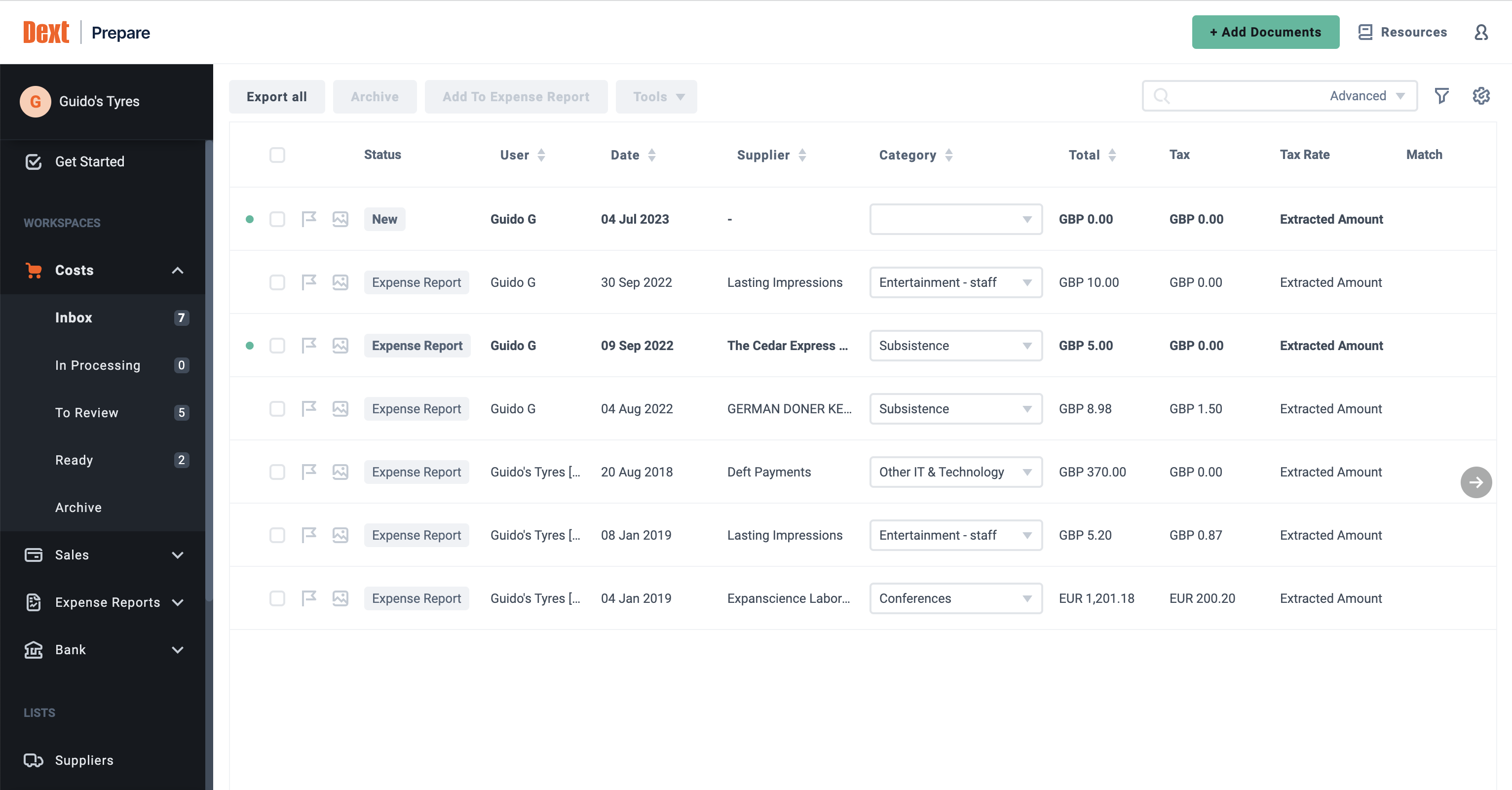 A free 14-day trial is available for Dext Business accounts.
---
Accountants and Bookkeepers
Dext Prepare Partner Accounts are designed so that accountants and bookkeepers can manage the financial documentation for their entire client base from one dedicated space.
Create individualised accounts for each of your clients' businesses, and they can submit their receipts, invoices, or other financial paperwork directly to you using our various submission methods. That's right; no more shoeboxes! Only real-time financial data being sent straight to your dashboard.
Dext Prepare is a collaborative space for you and your clients. Add as many users as you need, and they can each log on and manage their own transactions.
Each account can be integrated with other Accounting Softwares, so that Dext Prepare will always work to enhance businesses' established accounting processes.