Insert your company logo into the Dext Mobile App and make your partnership with Dext immediately visible to users on your account
Note: this functionality is only available for Accountant/Bookkeeper partner accounts. Find out more about the different products here. You must also have admin privileges to make this change, see more about user privileges here.
To insert your company logo into the Dext Mobile App:
Log in to the Dext Prepare web app.
Go to My profile then Account Settings in the sidebar.
Go to Co-Branding.
Select your logo. Your image should be a JPEG or PNG file less than 10MB with a minimum size of 480 x 240 p. We recommend that you use a PNG file with transparent layers so it 'stays on top' of the background.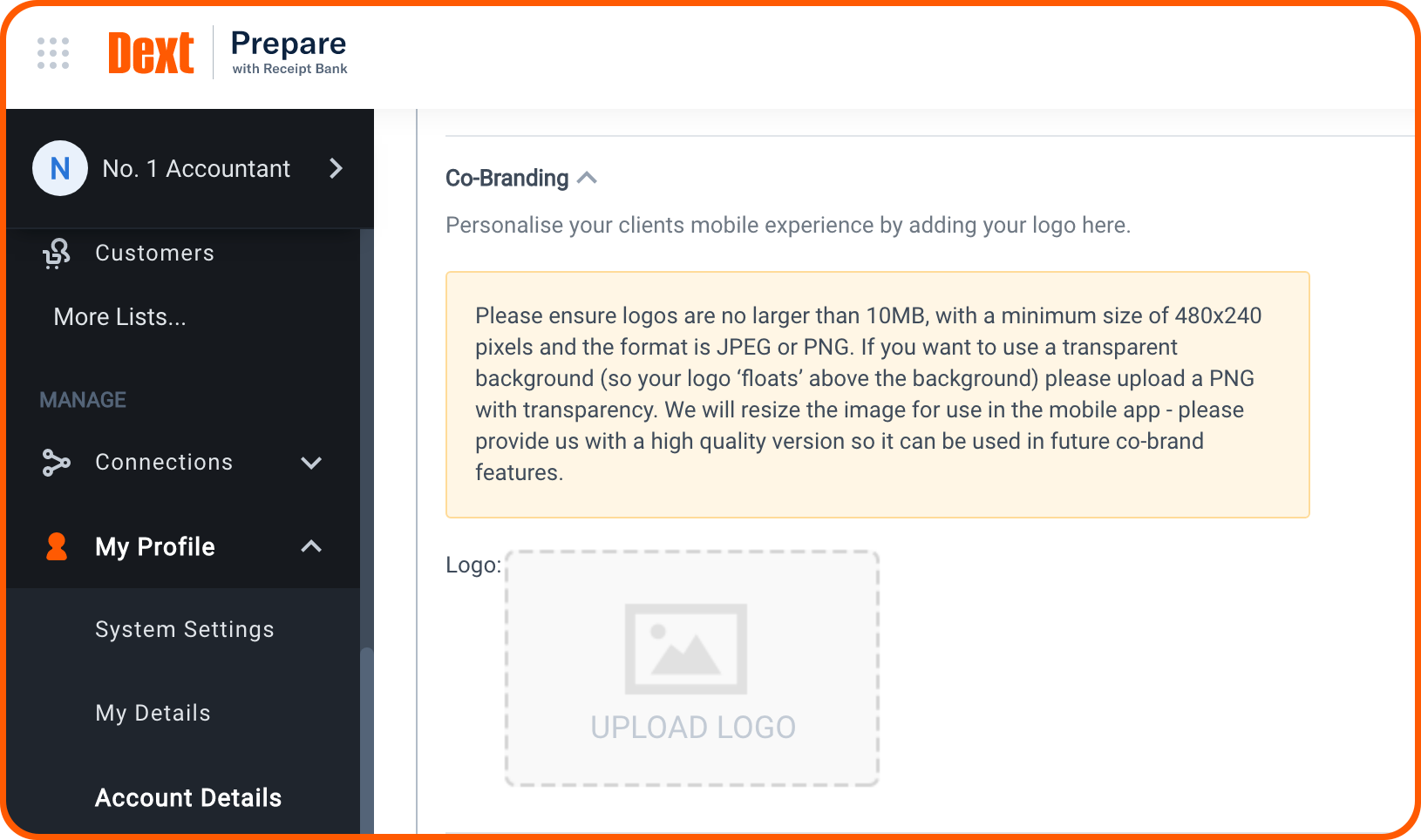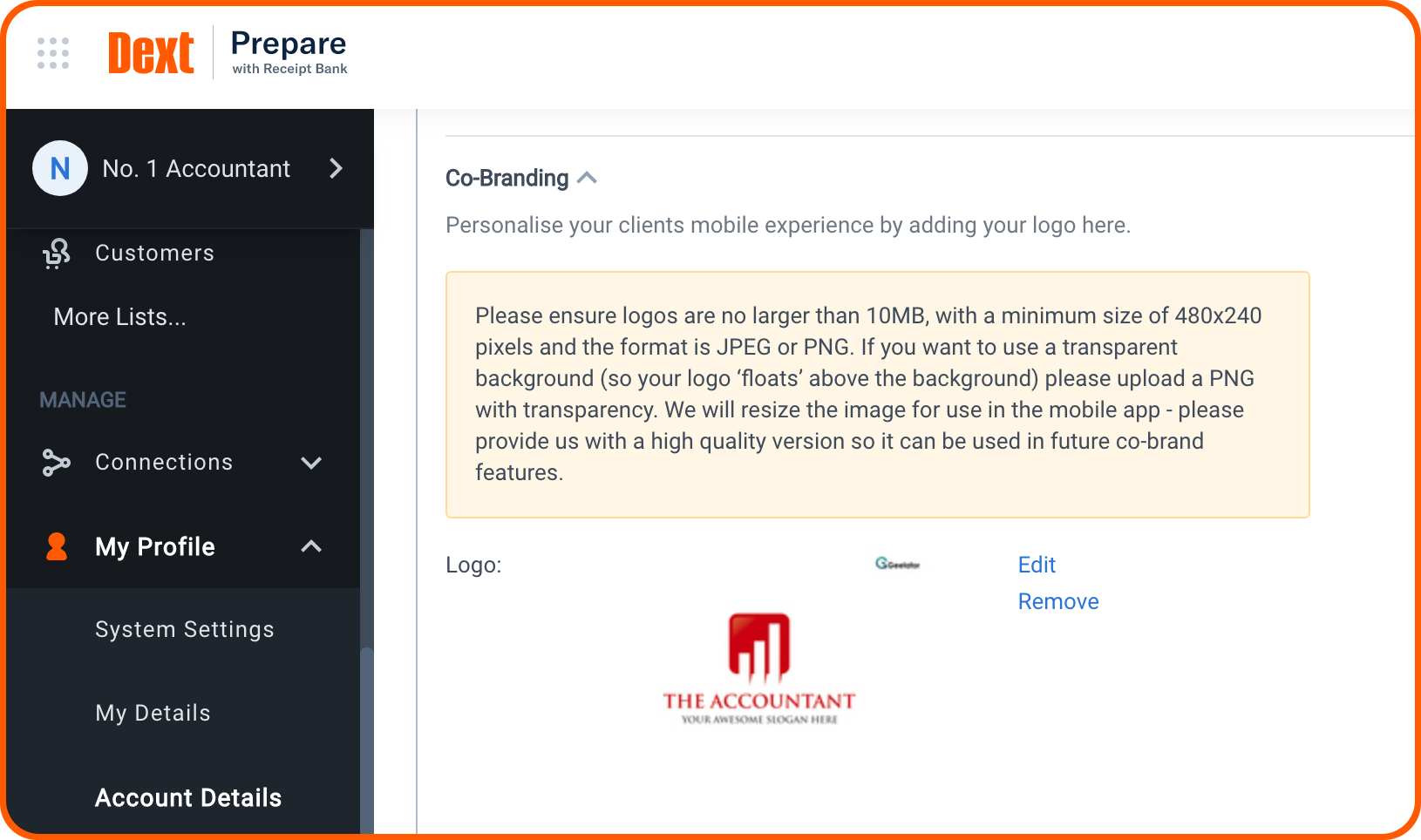 Now your company logo will be visible to your clients whenever they're logged in to the Mobile App.