Use the Sales Workspace to upload documents used to record the goods and services sold to your customers and extract the data.
Dext Prepare will read and extract the visible information on your accounts receivable documents.
From anywhere within the web app, click on the green 'Add Documents' button in the top right corner, and the add documents side panel will appear.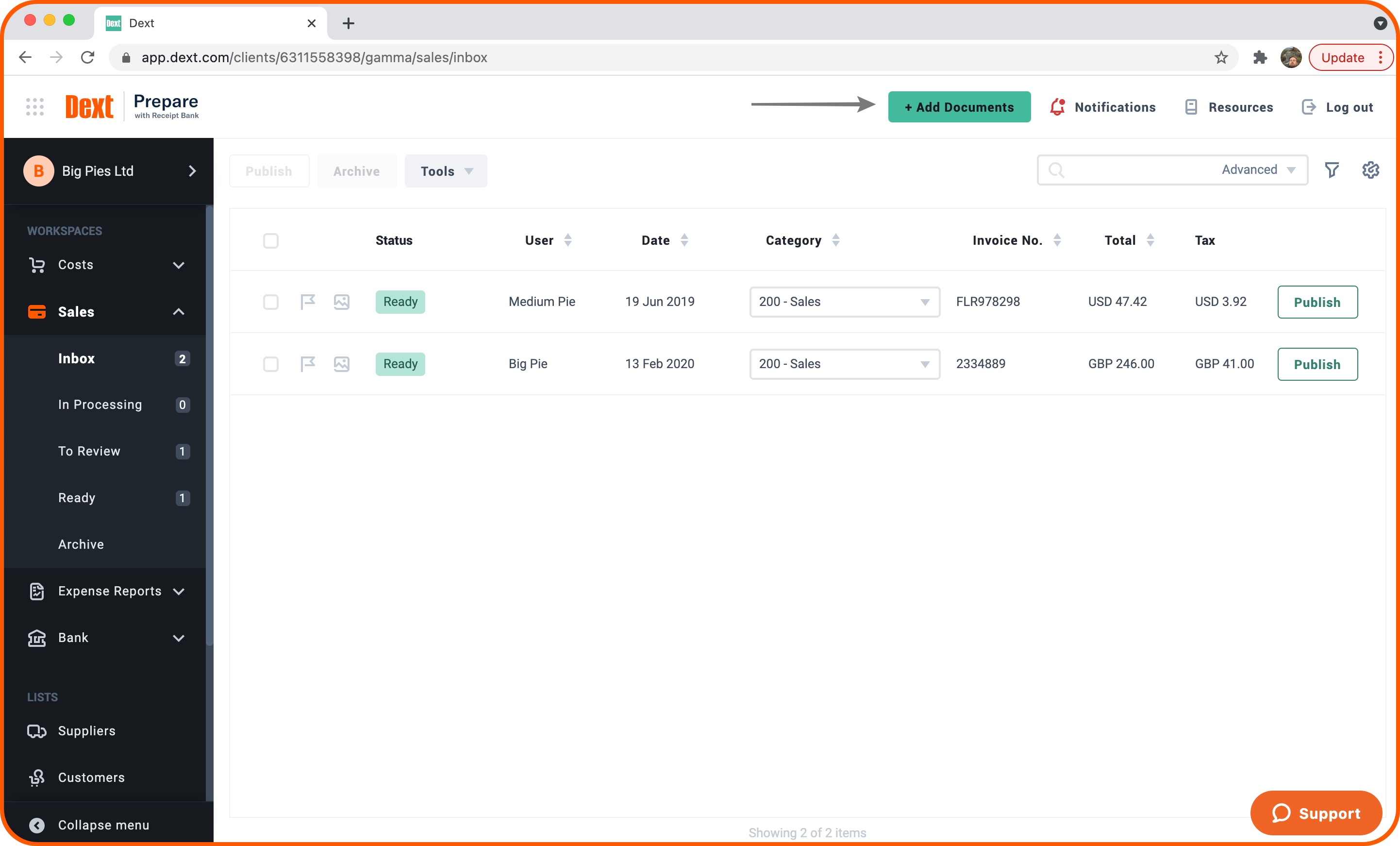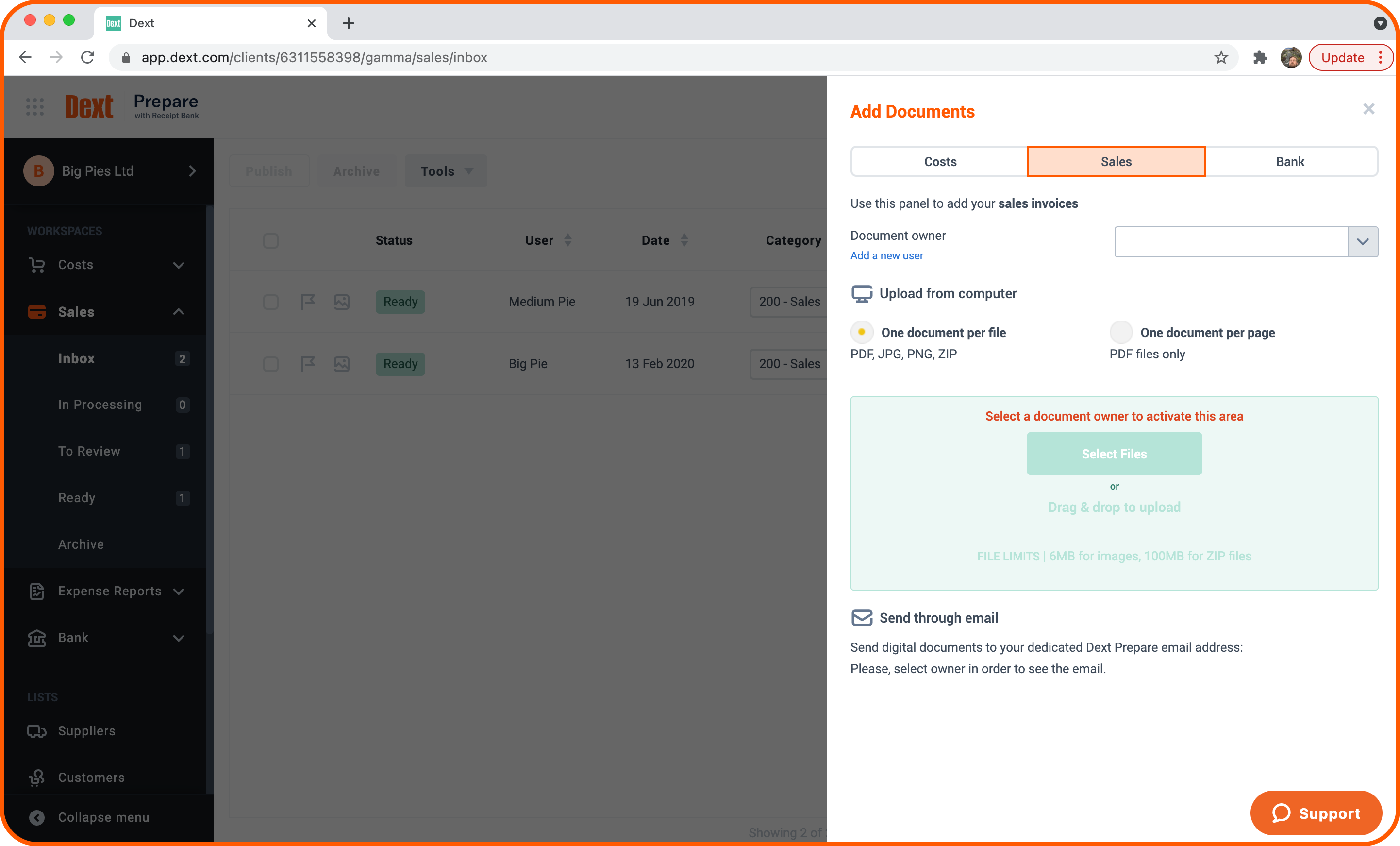 If you are already in the Sales workspace then the side panel will open on the Sales tab. Otherwise click onto the Sales tab and select the document owner.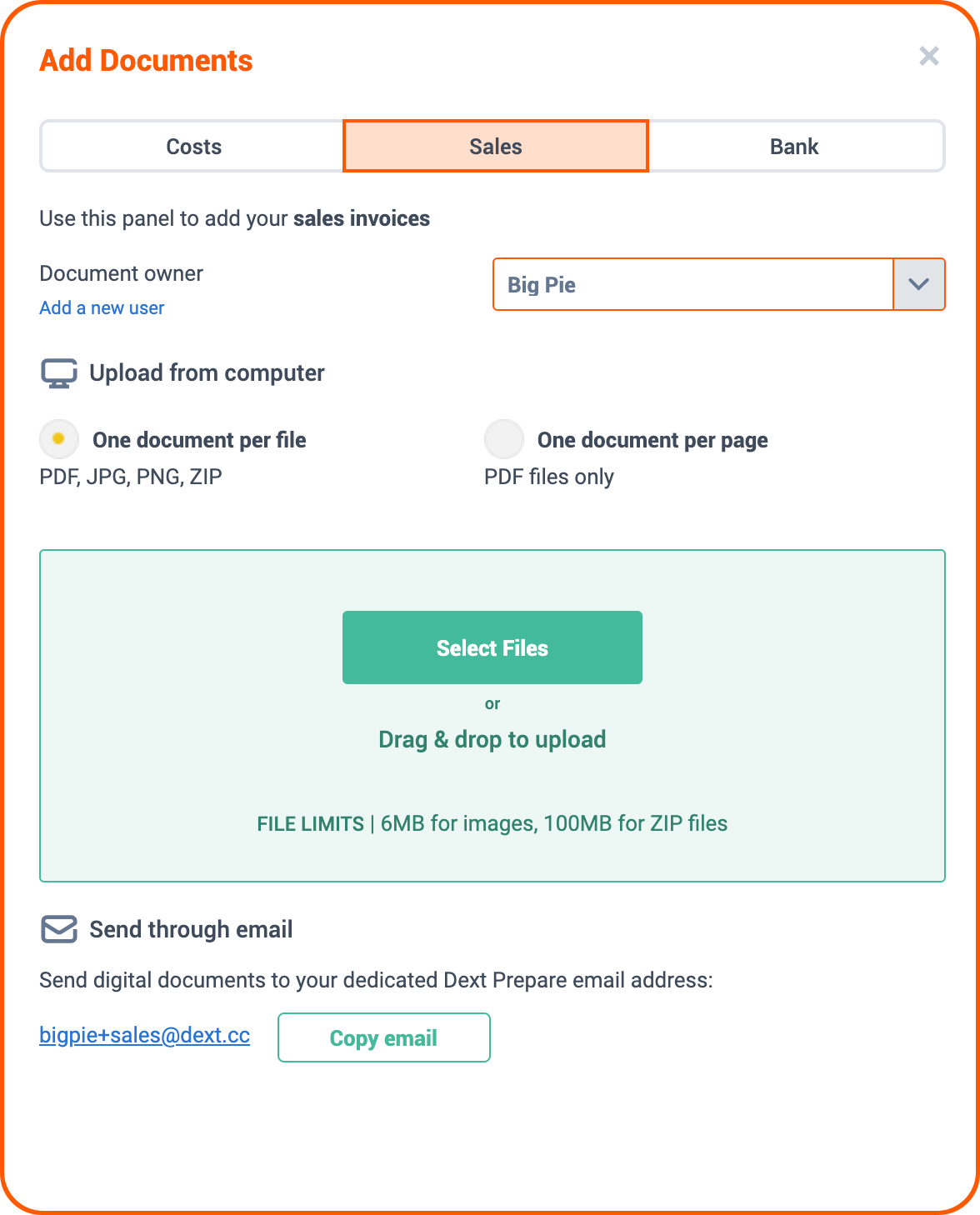 For direct upload chose whether the Sales documents are made up of one document per file or one document per page of a file. And then simply select your files to add or drag and drop onto the green area. Please take note the file size limits and the accepted file types.
For email submission each user has a unique email address for sending in your Sales documents. Please note this is different to the email-in address for Costs items. For more information click here .
After you upload an Item, it will be moved to the 'In Processing' section of the Sales Workspace.
All of the visible information on the document(s) will be extracted. This includes:
Currency
Total Amount
Tax Amount
Invoice date
Invoice number
In the Sales Workspace, you can manage all of your uploaded documents and their data. View and edit any of the associated information, and move your records across to integrated accounting software , or your dedicated Sales Archive. Currently, only users connected to Xero, Sage Accounting, QuickBooks Online, MYOB Essentials, and MYOB AccountRight are able to publish directly.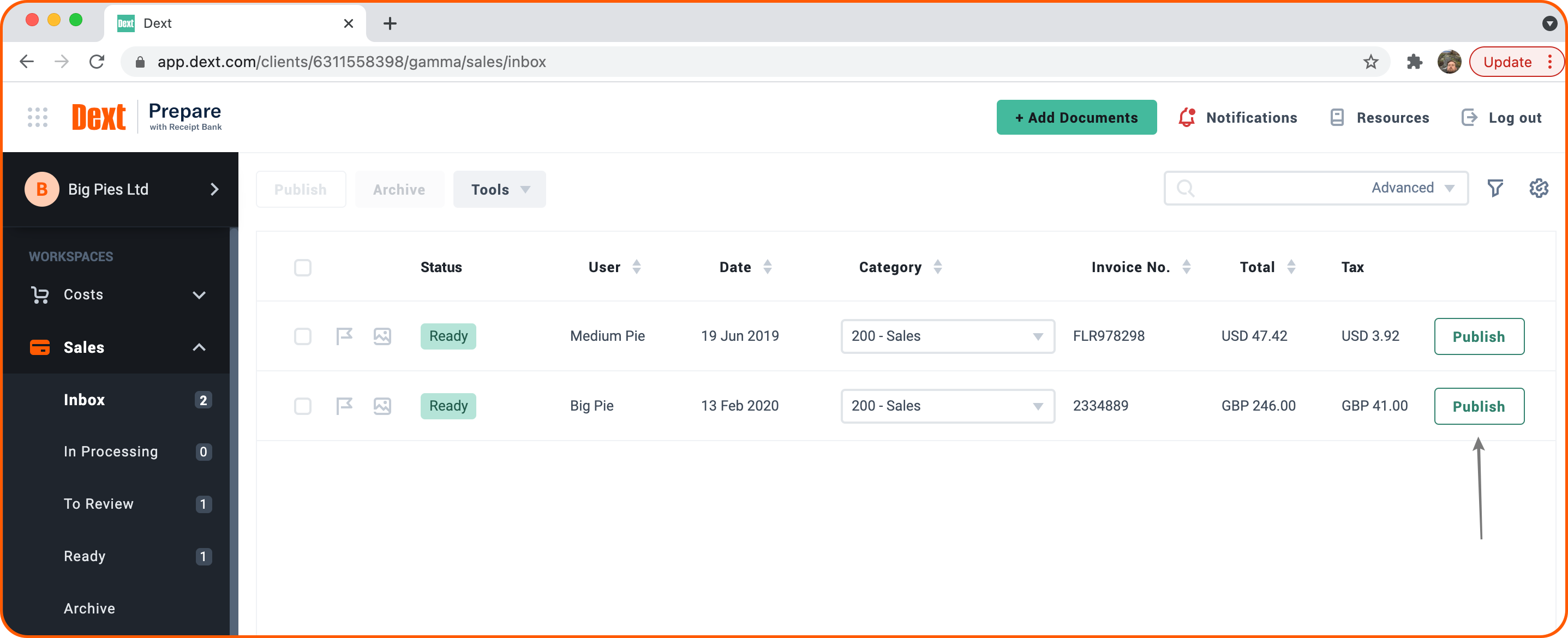 For users with a dual integration, you have the ability to publish invoices to your primary integration such as Xero or QuickBooks Online. You can not publish sales invoices to your secondary integration such as Bill.com, Workflow Max, or Gusto.
We import your customer list from Xero or QuickBooks Online. If you're not using either software, you are able to import your customer list via CSV upload.