The Dext homepage provides insights from both Dext Prepare and Dext Precision in one place: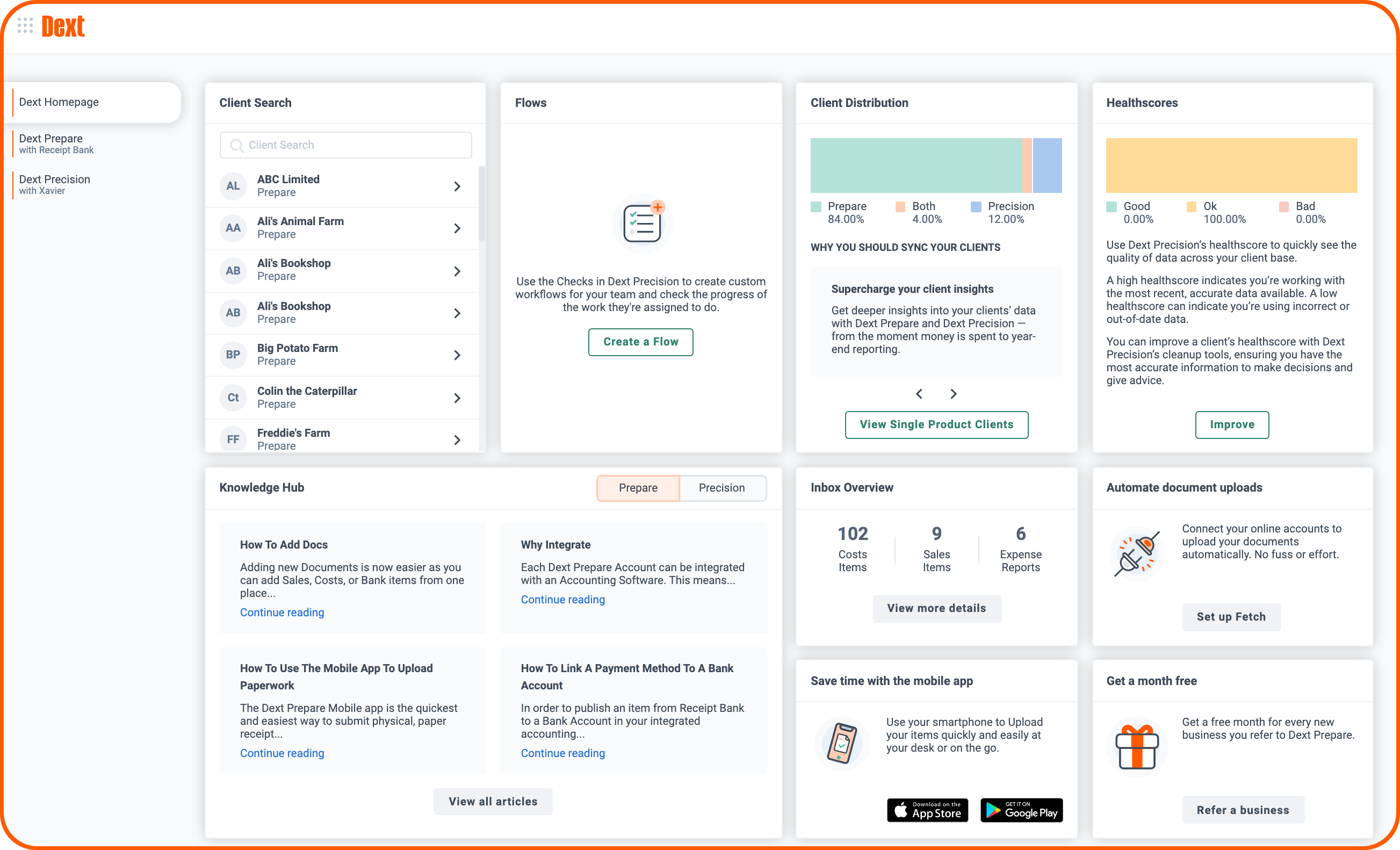 Client Search
This panel contains all the clients you have across Prepare and Precision. Click one to go directly to their account.
My Flows
This panel shows the current status of the different flows on your Precision clients, and any outstanding tasks. Click a client to be taken directly to their Precision account.
Client Distribution
This chart shows how many of your practice's clients are set up on Dext Prepare, Dext Precision, or both softwares. Click through to easily and quickly set up your clients on the other software so they – and you – can make the most of Dext tools.
Healthscores
This summarises the average healthscores for your Dext Precision clients. Click the panel to see more detail and start improving the scores in your clients' Precision accounts.
Knowledge Base
The homepage provides some quick FAQs and relevant tutorials on key workflows and tools in both Prepare and Precision so you can get the make the most of the automation and control features at your disposal.
Quick Tiles
The homepage contains some quick and easy links to especially useful and important Dext tools and Partner benefits, including the Dext mobile apps, document Fetch, and our referral program.