The Dext Prepare Mobile App is available on all iOS [Apple] and Android devices.
There are a number of ways to access the Dext Prepare Mobile App:
Press the link in the invitation Email or Text you receive from your Bookkeeper/Accountant
Enter the Username and Password you've previously set up for your account
Single-sign-on with your Intuit credentials
Download the iOS Mobile App or the Android app if you haven't already. Open the app and login using any of the previously mentioned methods.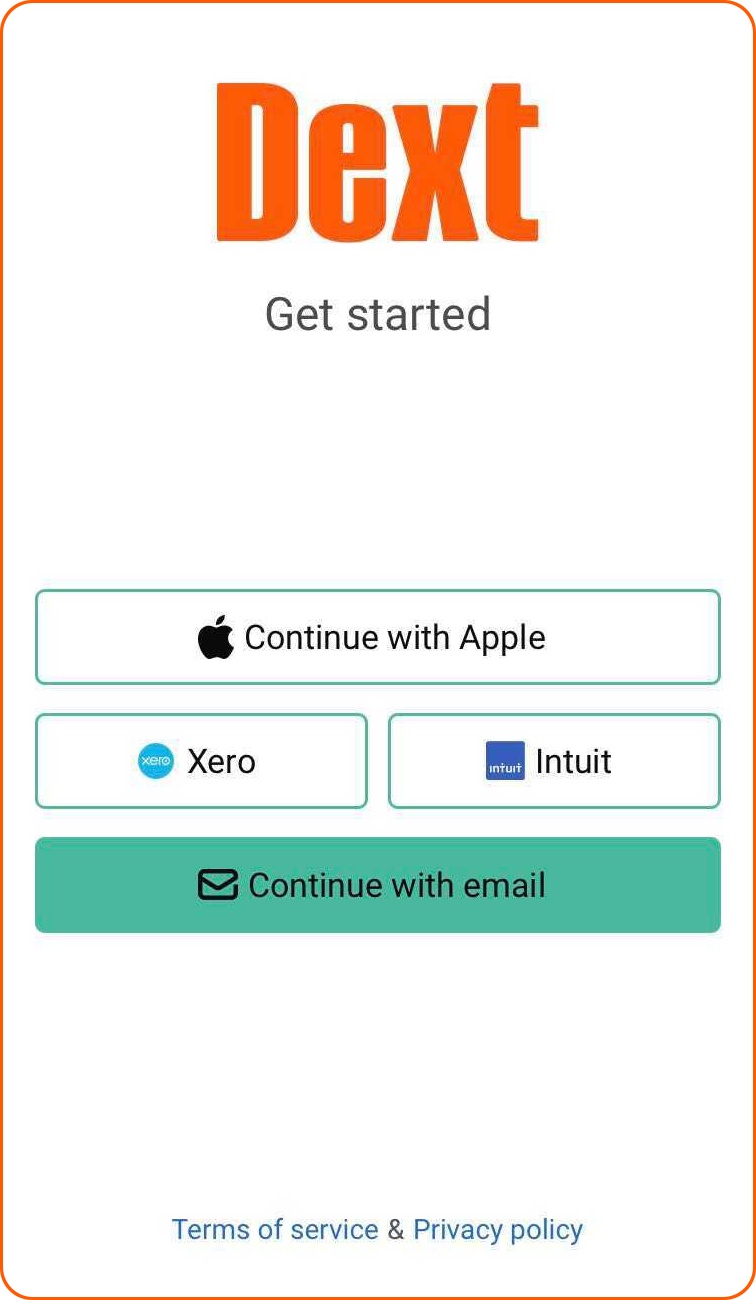 You don't have to log out of your primary Dext Prepare account to log in to additional profiles. Click here to see how to use multiple accounts on the Dext Prepare Mobile App.