You can view a list of submitted items in the 'Submission History' section of 'My Profile' in the sidebar.

In the Submission History view the user can:
View item images
Download items
View item histories
Action items – Show in workspace, review duplicates & restore items
To access submission history:
1. Go to 'My Profile' in the sidebar
2. Then 'Submission History'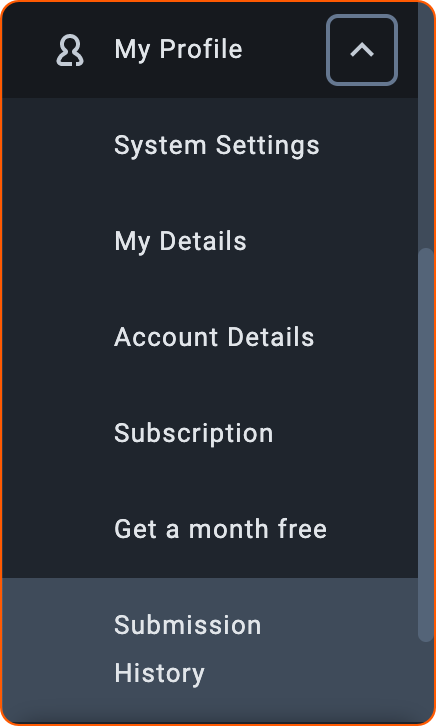 To search for and filter items:
1. Click 'Advanced' in the search bar

2. Search and filter items by:
Supplier
User who submitted the item
Important: The 'Submitted by' field will be left blank if one of the following submission methods has been used: Email-in, Qonto, PayPal, Dropbox or Tripcatcher. If the receipt is uploaded via web upload or mobile upload, then the uploading user will be shown.
Submission method
User who owns the item
Submitted at (submission date)
Date (date on item)
Total amount by range
Hiding deleted items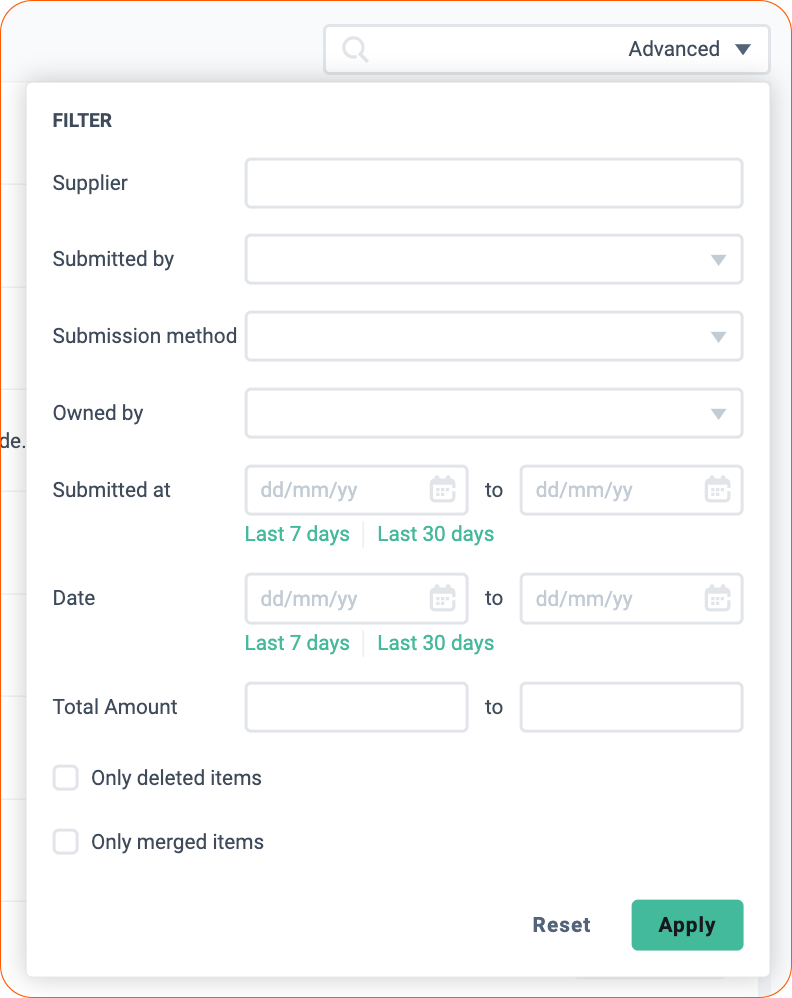 3. Click 'Apply'
4. To view an item click 'Show'

Filters can be removed at the top of the submission history view: