You can filter the Inbox or Archive to show only documents that fill your specified criteria. This can help you find certain documents, or work on groups of documents that share characteristics.
Click the Filter icon, which is situated to the right of the Search bar. This will open a drop-down menu where you can specify criteria to be applied.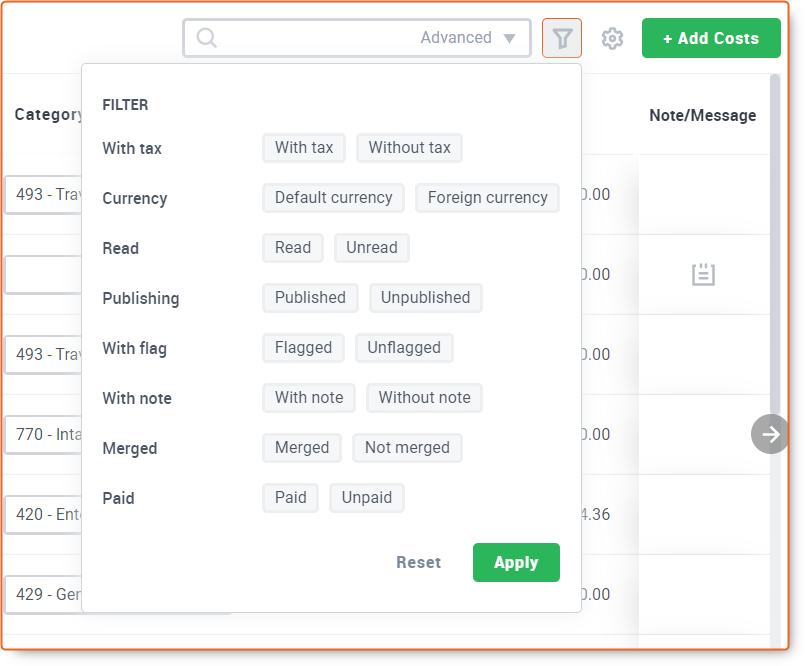 Once you click the green Apply button, the view will change to only show all items that met your filtered criteria. You can remove each filter by clicking on the red X or the Reset button to remove all filters.