Switch between your list of Clients and Dext Accounts on the Dext Mobile App, and easily access and add to the financial records of each of your businesses and clients.
To switch between clients on the Mobile App:
Log in to the Dext Mobile App [ Android ] using the same username and password that you use to access your partner account on the Prepare web app
You've accessed the inbox for your practice. This is coloured blue and has the name of your practice and username at the top of the screen
Tap the Client Management icon in the top-right of the screen to access a list of your clients, and the users in each account: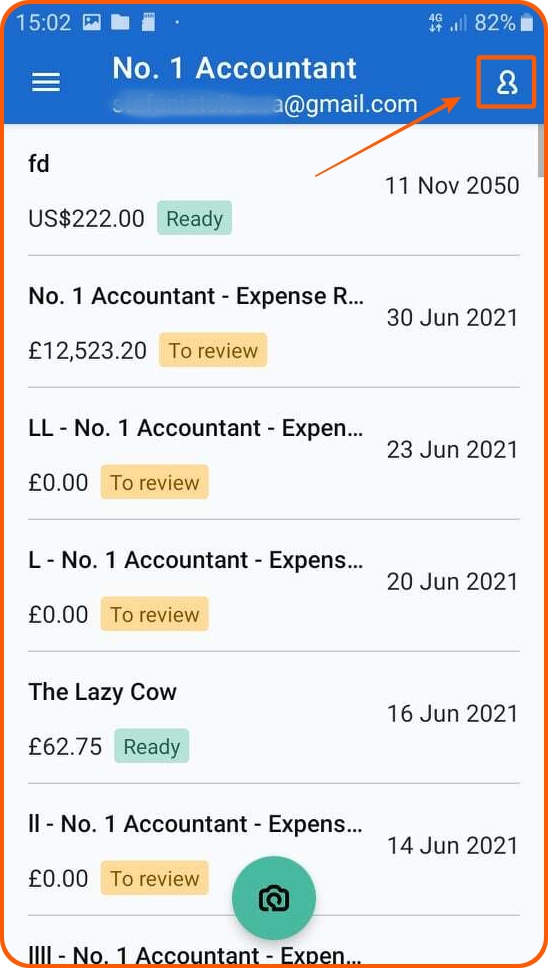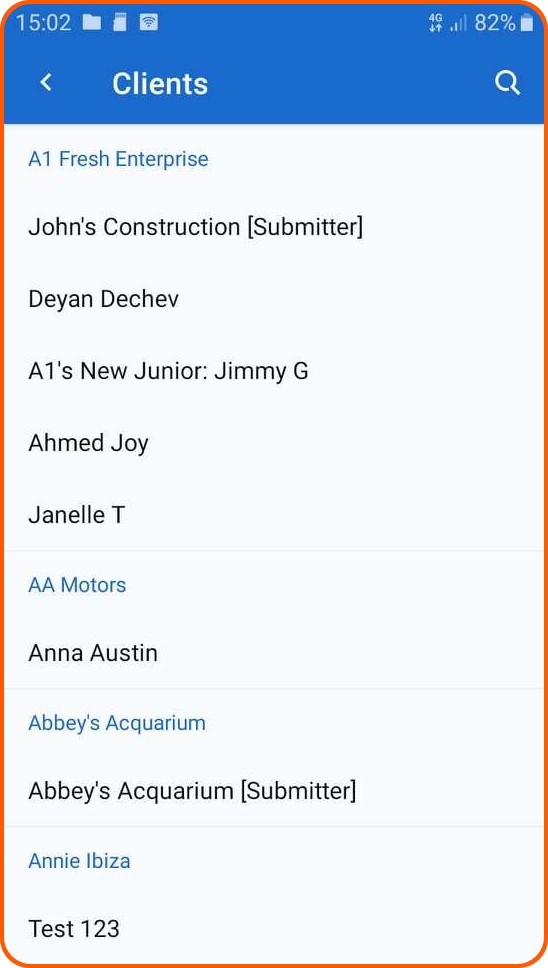 Tap the name of the client user you are submitting on behalf of. You will access their inbox, which is coloured orange and includes their name at the top of the screen: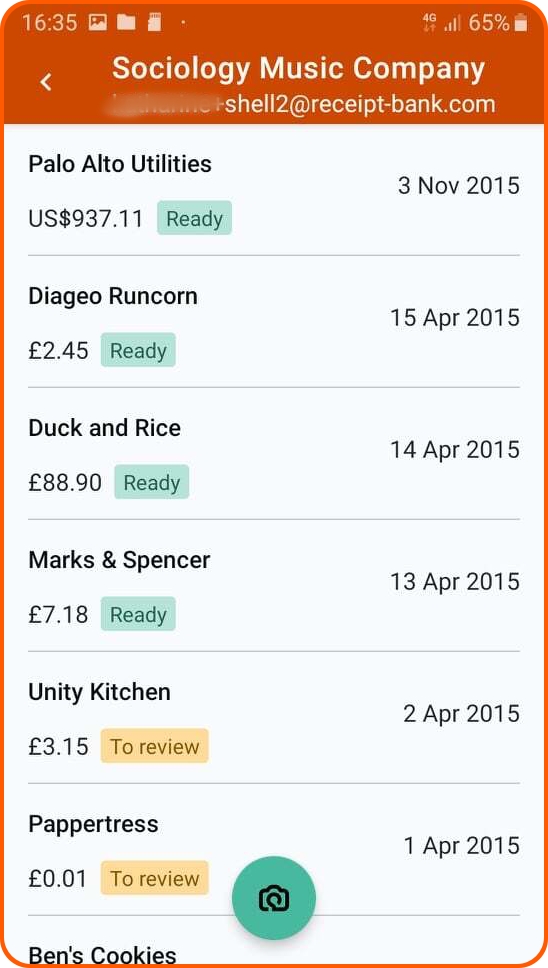 Submit your clients' documents as usual by tapping the Camera icon, taking a picture of the document, and adding any necessary details to the image.
When finished, tap the back arrow in the top-left of the screen to return to your client list.
If you own multiple businesses, follow the instructions below to add a separate account to your login page:
Press the Menu button in the top-left of the screen.
Press 'Accounts'.
Press 'Add Existing Account' and fill in the login details of the account.
You can now switch between accounts by pressing 'Accounts' and selecting your desired account.
Your current selection is indicated with a grey tick.