Invite an external accountant or bookkeeper to Dext Prepare, and they'll be able to view, manage and collaborate with the paperwork that you've submitted to your account.
In the middle of the homepage you can find the button to invite your accountant

Type their email address into the Invitationsfield.

Click Start collaborating
If you're currently connected to an accountant and wish to change to a different accountant then you can simply reallocate the access to the new accountant. For further instructions click here.
Depending on whether or not your accountant/bookkeeper uses Dext Prepare already, they'll either be added to your account immediately, or contacted to see if they'd like to join Dext Prepare:
Accountant/bookkeeper already uses Dext Prepare
If your accountant/bookkeeper is already using Dext Prepare, you'll see this window: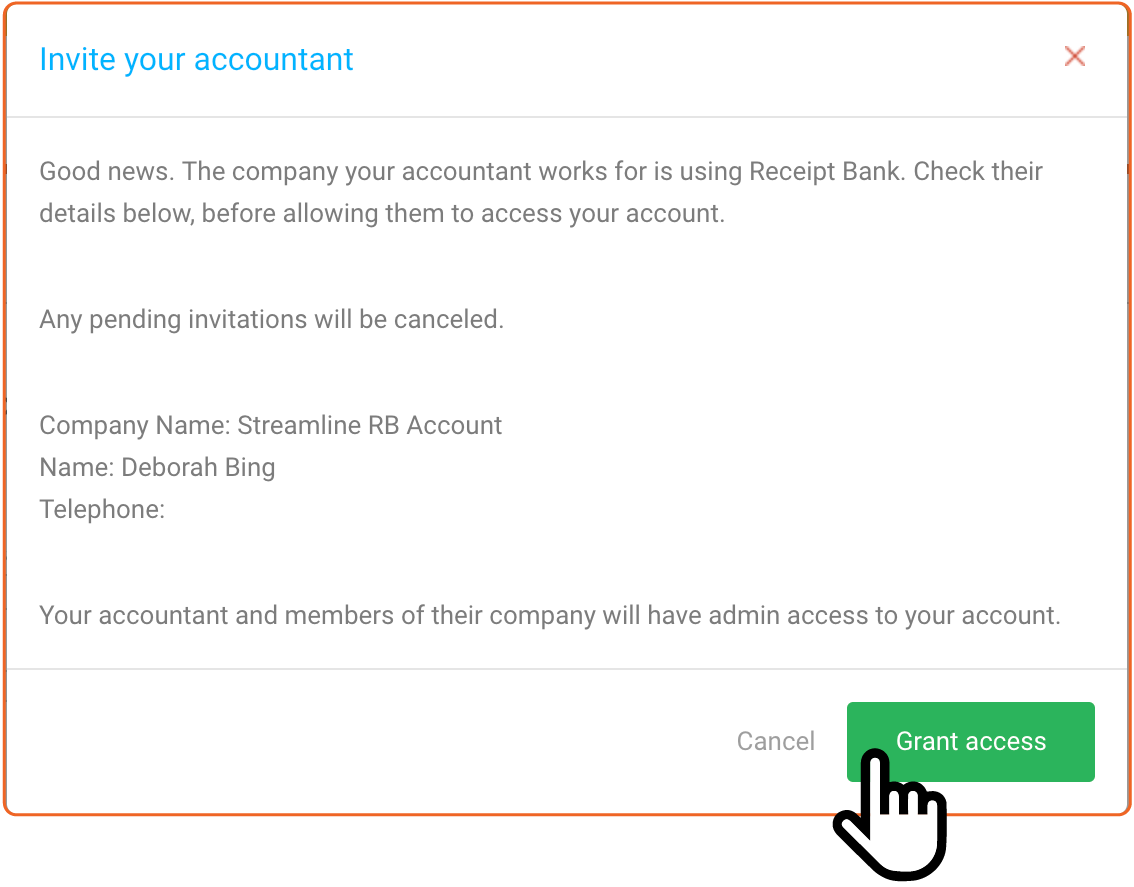 Click Grant access. They'll be given permission to access your account and view, edit and publish your uploaded paperwork.
You'll still be paying for your own Dext Prepare subscription. Your accountant/bookkeeper can follow these instructions to transfer your account cost for their discounted rate.
Accountant/bookkeeper does not currently use Dext Prepare
If your accountant/bookkeeper does not subscribe to Dext Prepare, you'll see this window: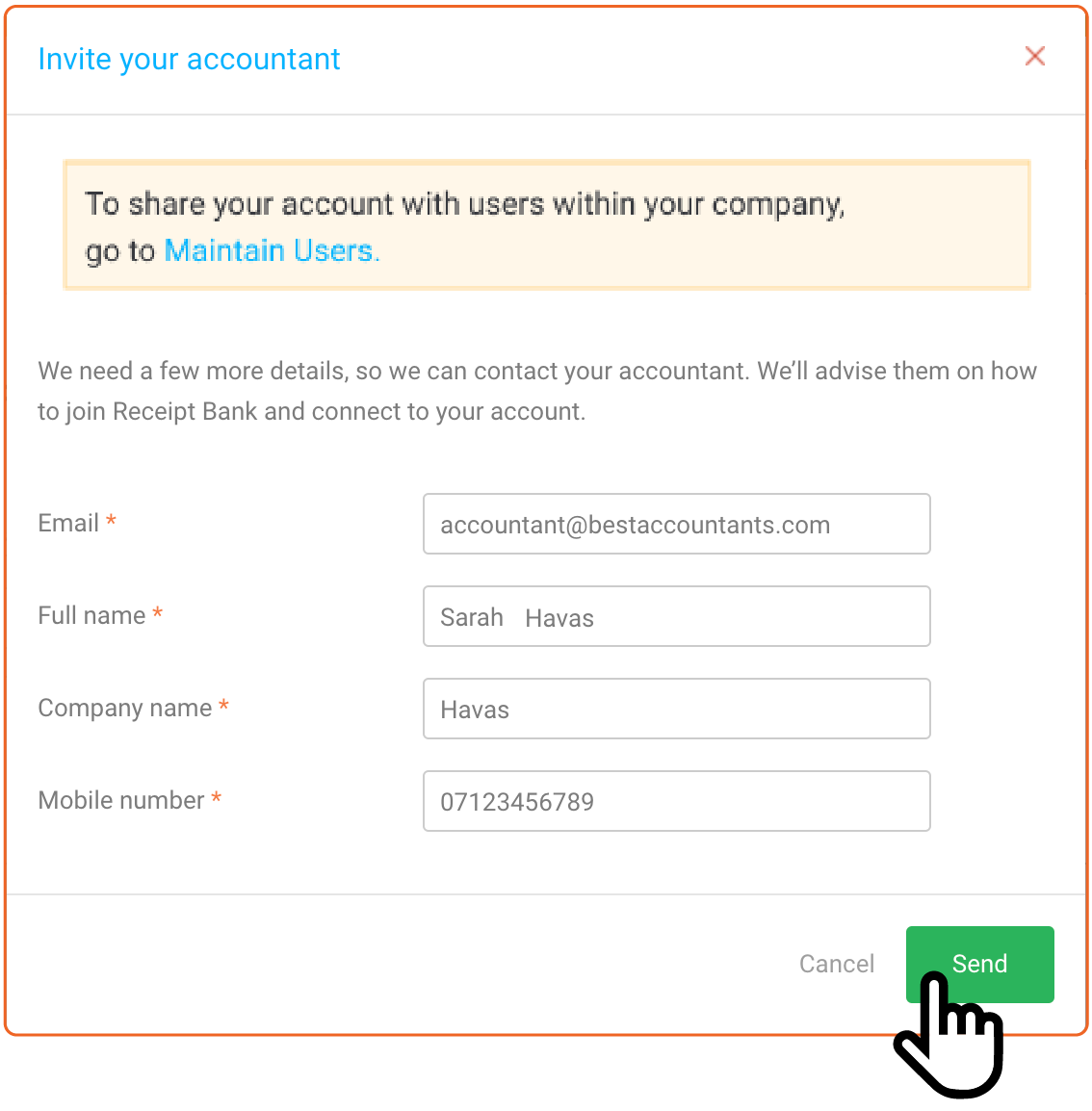 Complete their details
Click Send.
We'll create a Partner Dashboard for them where they will be able to view your account. If they enjoy using Dext Prepare, they can sign up for our Partner Programme, where they can create more client accounts at a discounted cost.