The creator of a team will be the team owner, everyone else will be admins or team members. Team owners and admins can perform team management actions like inviting a team member or adjusting billing and subscription settings.
---
What you need to know:
There can only be 1 team owner – but that owner can transfer ownership to someone else.
If you are unable to see a client that will be because you do not have visibility set to see that client. Check you Client Visibility settings to view which clients you have access to view.
When trying to make changes to clients, if you are unable to do so you will need to speak to the Team Owner or Team Admin to make these changes for you as you may not have the permission based on your user role. Team Members permissions are limited to only the clients they have visibility over.
---
Team Settings
Manage the team from the team settings which can be found in the sidebar under Team Home – Manage Team

---
Team Profile
You can add a team icon here, and also add a branding header. This header image will be added to the top of Dext Precision's PDF exports. It's best suited to a smaller logo than a large facebook-style banner image, as it will display at about 70px high on the PDF, so we would recommend uploading an image no larger than 100px tall, and no wider than 800px. We only accept .jpg and .png image formats.
You can also change your Team Name in this view.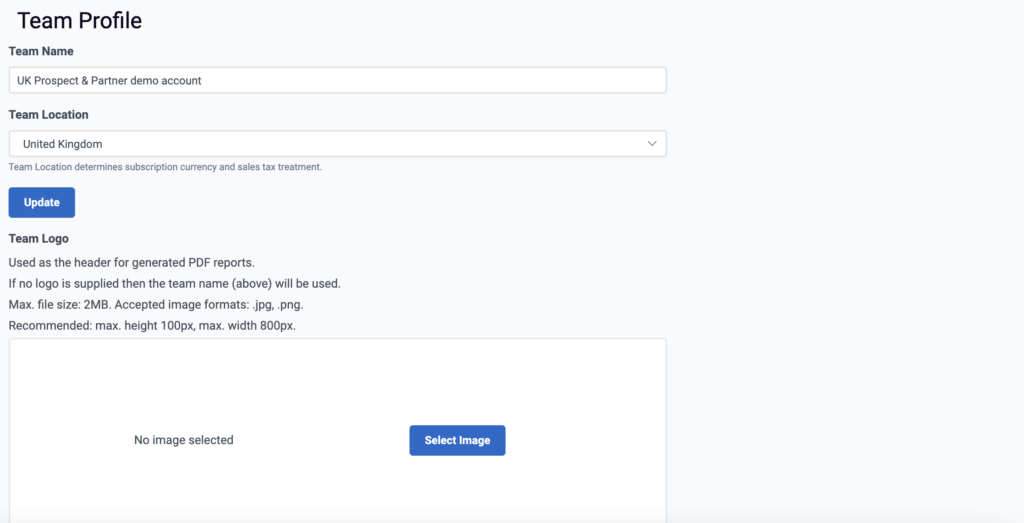 ---
Team Members
This is the section where you manage your team members. You can:
Invite team members
Manage the current team members
View all Dext Team members – so if you have a team member that is a user in Prepare you can add them to Precision from this section rather than having to send them an invite from Precision or vice versa, if they are a Precision user but not in Prepare you can add enable them as a user in Prepare.
View invited team members who have not yet accepted their invite. You can resend the invite if necessary from this section.
Invite Team Members
Scroll down to the section where you can 'Invite a new member into your team.
Enter their email address and select the 'Role'. Either a Member or an Admin.

For the standard (non-enterprise) version of Precision, there are three different user roles:
Owner: Owners have the same permissions as Admins. This role defaults to the person who created the Precision team. There can only be one team Owner per team.
Admin: In addition to the permissions of team Members, Admins can: invite new team members, manage the Precision subscription, add the Team Logo, and by default they can also view all clients added to Precision.
Member: Team members can add and remove clients, and adjust the visibility settings of those clients they are able to view. All team members can add, delete, and review Flows.
Manage the Current Team Members
This section will show all the team members you have added and their role assigned. From here you can edit these settings or delete the user.
To edit click on the cog to the right of the team members name – you can change their role to admin or member or the Team Owner can transfer the ownership to another member.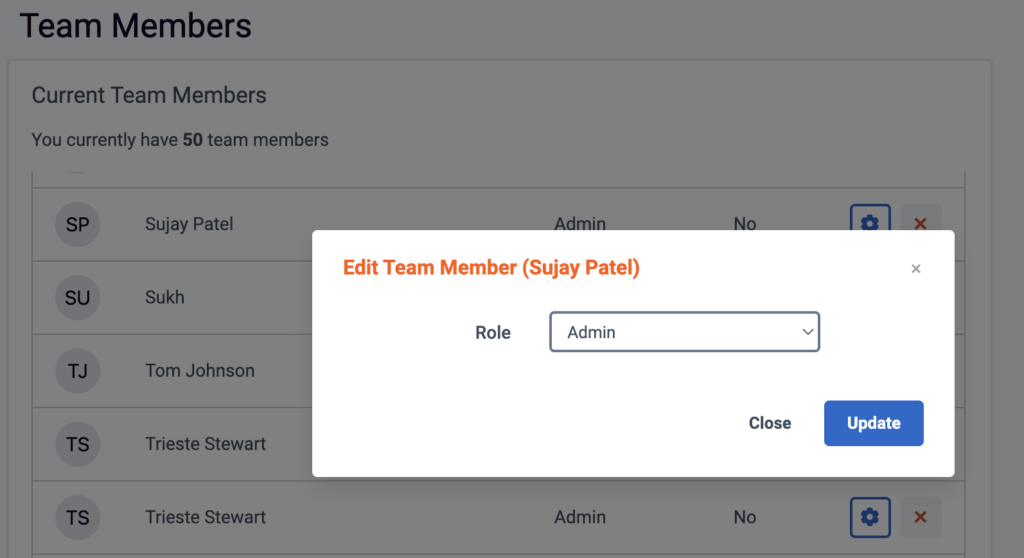 Dext Team Members
In this section we list all Dext team members whether they are in Prepare but not Precision or vice versa in Precision but not in Prepare and you want to invite them into either Dext Product. All you need to is click 'Enable in Dext Prepare' or '+ Add to Precision'. This will send them an email invite.

Mailed Invitations
Here you can view all invites that you have sent to members that have not been accepted. If you need to you can resend the invite or delete it.

---
Team Subscription
Manage your subscription with Precision, view your subscription plan and the breakdown of Precision's rolling discounts within your clients. You can also manage your billing information, and add any coupon codes.
To make changes to your subscription please click on contact our support team. This will open a chat with the team where you can make your request.

---
Client Activity
In this section you can review your Team Members, Subscription and Client Activity.
Client Activity report shows all clients, the date they were added and removed from Precision and whether they were connected for the period you set to run the report.
Step 1: Select a date range to run the report.

Step 2:Generate the report, it will be downloaded as csv document.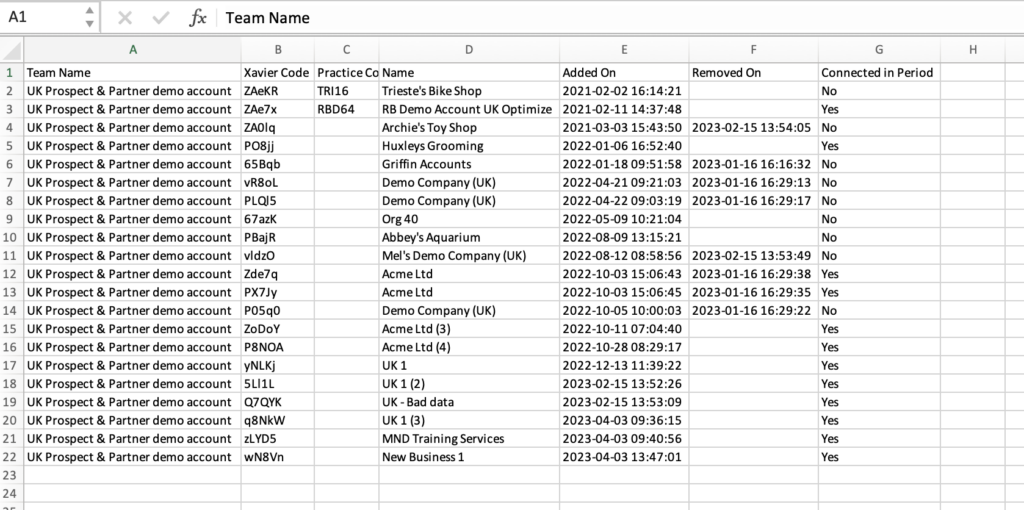 ---
Reset Team
If you choose this option it will remove all Flows, Flow Templates, Tags etc. Once you reset the team it can not be undone. You may want to do this if you want to start again. For example you may want to use this option if you started a Trial but don't want to use that data going forward or you just want to start again.
---
Next Steps: