Creating a one-off Flow involves assigning a Flow Template to one or more Clients, assigning a team member to the Client, and selecting a reporting period and a due date for when the Flow needs to be completed.
You can select a pre-existing Flow Template, or build your own as you go.
Adding Clients by Tag
If you are creating a One-Off Flow, you can add multiple clients to a Flow by selecting By Tag in the Add Client stage. This will add all clients to your Flow assigned to a specific tag. Select the account manager and reviewer you would like to use for this group, and then click Add Clients From Tags to add these clients to your Flow. You will then be able to view the list of clients you have added, and edit assignees and reviewers and delete as necessary.
TIP:

If you add multiple clients when building a Flow, a Flow will be created for each client.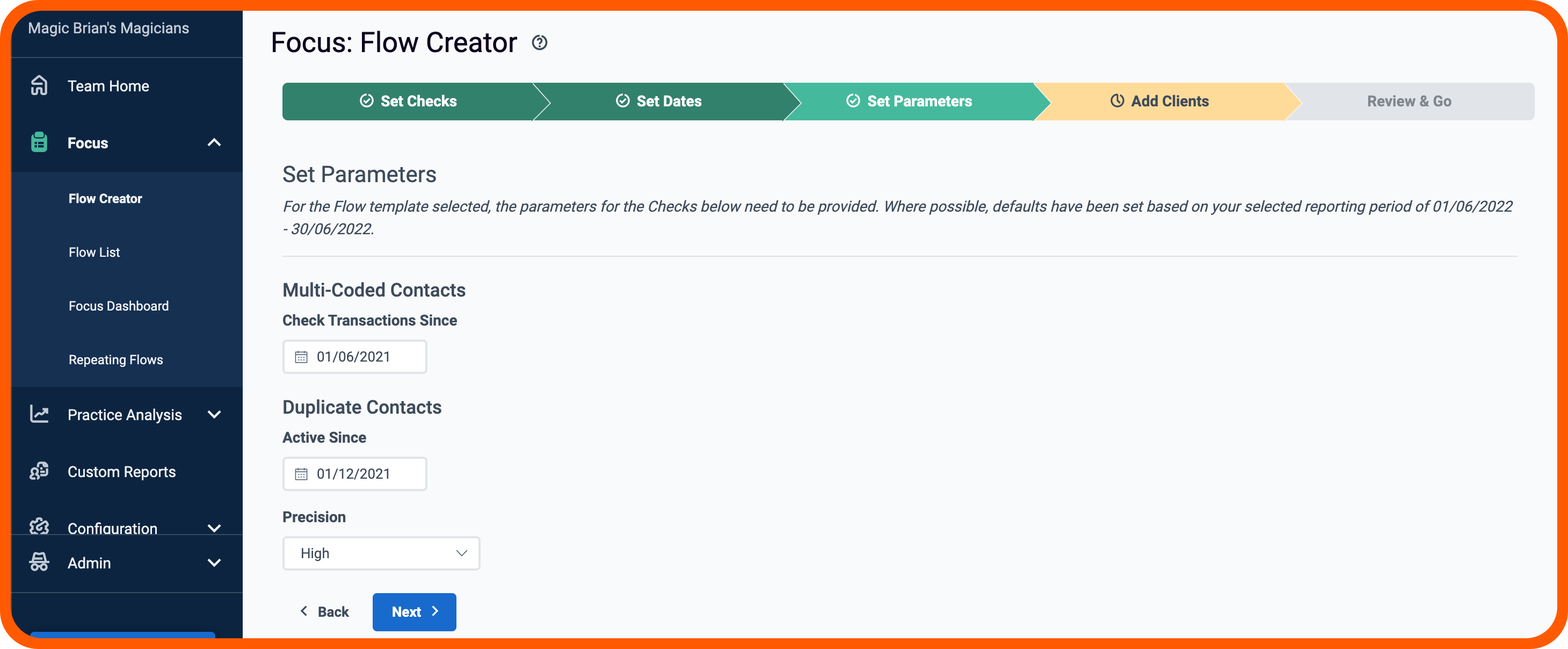 If you are creating the Flow for just one Client there will also be the option to 'Save & Start'. This provides a shortcut where the Flow will be both created and started in one go, and you will be taken directly into Flow Mode.