Clicking on a client card from the Client List will take you through to the management of that specific client.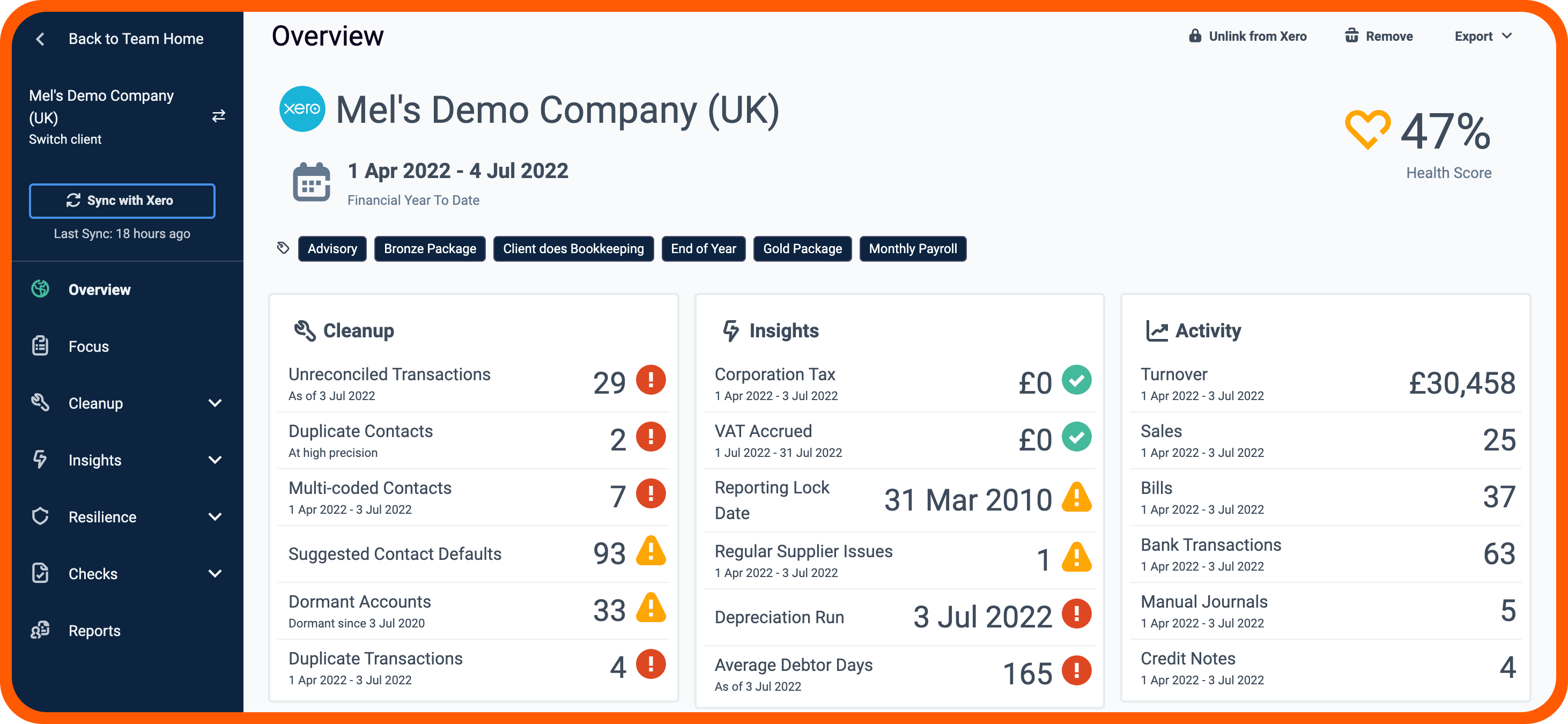 This view highlights a selection of key alerts, metrics, activity stats, and also highlights any issues with the client's Lock Dates – find out more.
Clicking on any of these stats will take you through to the relevant tool or insight in Dext Precision to learn more. When clicking from the overview, Precision opens these views in dashboard mode so you'll see the information with the same dates and parameters as we use for the Overview.
Overview Reporting Mode
The Overview displays the last complete month by default, but you can set the Overview to represent data for a range of date periods. By clicking on the date range below the title, or in Configuration > Overview Configuration you can select a date range that is most suitable for your client.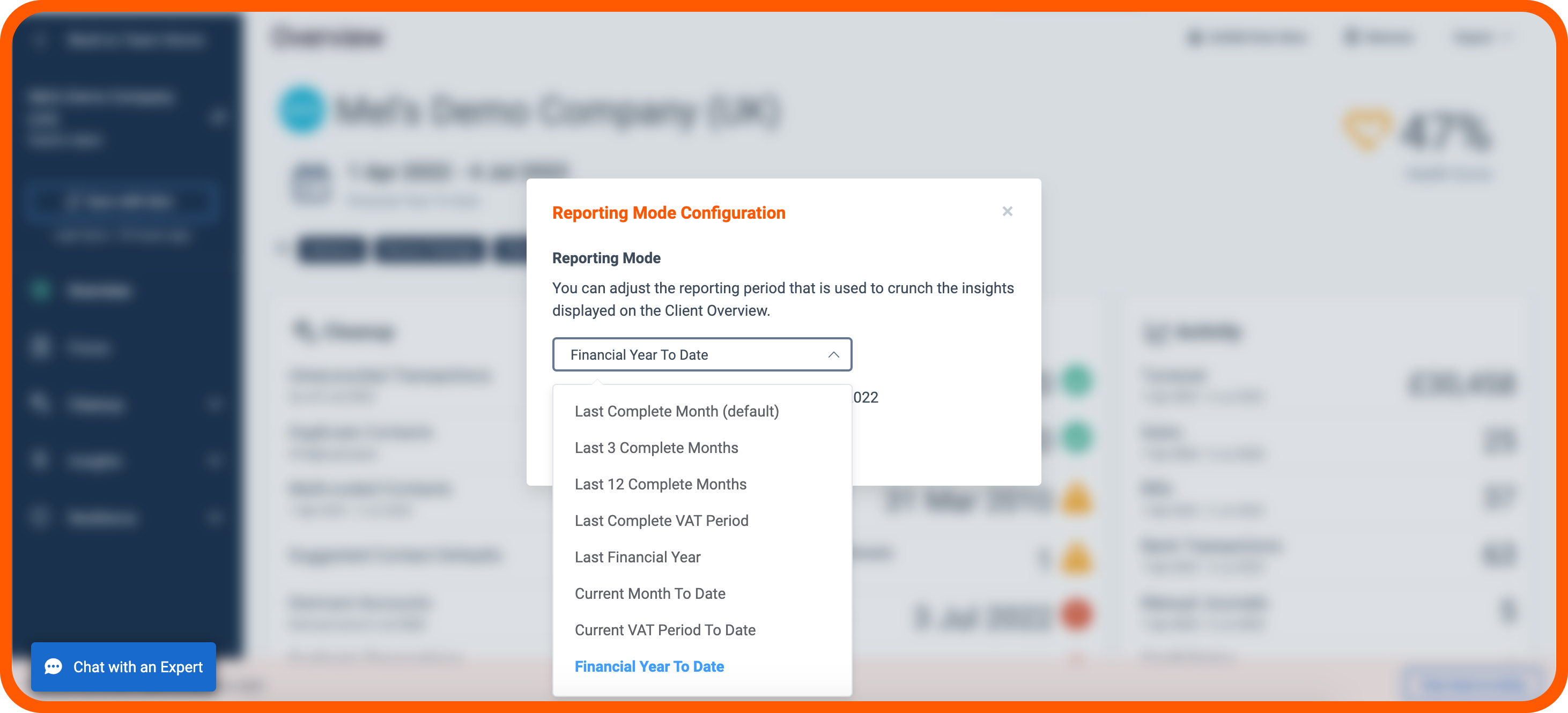 WARNING

Unlike the date periods which are rolling, if you set a manual date configuration the overview will not update until the date range is changed again.
In addition to providing high-level stats about a client, the overview is where you can manage a client, removing it from Precision via the Remove button or un-linking it from your accounting software using the Unlink button.
Unlinking a client means it will remain in Precision, but will no longer sync with your GL to retrieve the latest changes. A client can be re-linked at any point, and syncing will resume.
Syncing happens automatically overnight, but you can also trigger a sync on-demand via the Sync Now button.
You can export the client overview in both PDF and .XLS format:
The PDF export contains your team branding (which you can add in the Team Profile ) and additional explanations for each item, which will make it easier for your client to understand. The items are also arranged in priority order.
The .XLSX format is a really stripped-down version of the overview, which is perfect for linking into your own spreadsheet reports.
In the sidebar, clicking on Configuration will show the client configuration options:
General: Here you can update the basic client settings in Precision, including the client name, account managers, and what tags are applied to the client.
Visibility: View and edit the current client visibility settings applied to the client.
Overview Configuration: This allows you to adjust the reporting mode of the client, which will adjust the overview dates and the health score accordingly.
Tax and Control Accounts: Throughout Precision, different tools can be customised with key tax and account codes to make the correct calculations for a client. You can edit these all centrally from this area.