Flows are created from the Flow Creator view.

You can select to create either a One-Off Flow or a Repeating Flow.
Once you have selected the type of Flow you want to create, the Flow Creator will walk you through a series of steps to build the Flow.
Set Checks: Select the Checks you would like to use for the Flow, including any Custom Checks. You can either select a Flow Template, or create your own selection of Checks.
Set Dates: This step will differ between a Repeating and One-Off Flow, but these are the dates that determine the Flow start and due date, and the reporting period.
Set Parameters: Some Checks require parameters to be set, such as a 'transactions since' parameter for Multi-Coded Contacts.
Add Clients: Add the clients you would like to run the Flow for. You can select as many clients as you would like, and also assign the team members and reviewers who will complete the Flow. These will default to Account Manager 1 and Account Manager 2, respectively.
Review & Go: This stage will allow you to check the template, dates and clients all on one page before completing the Flow.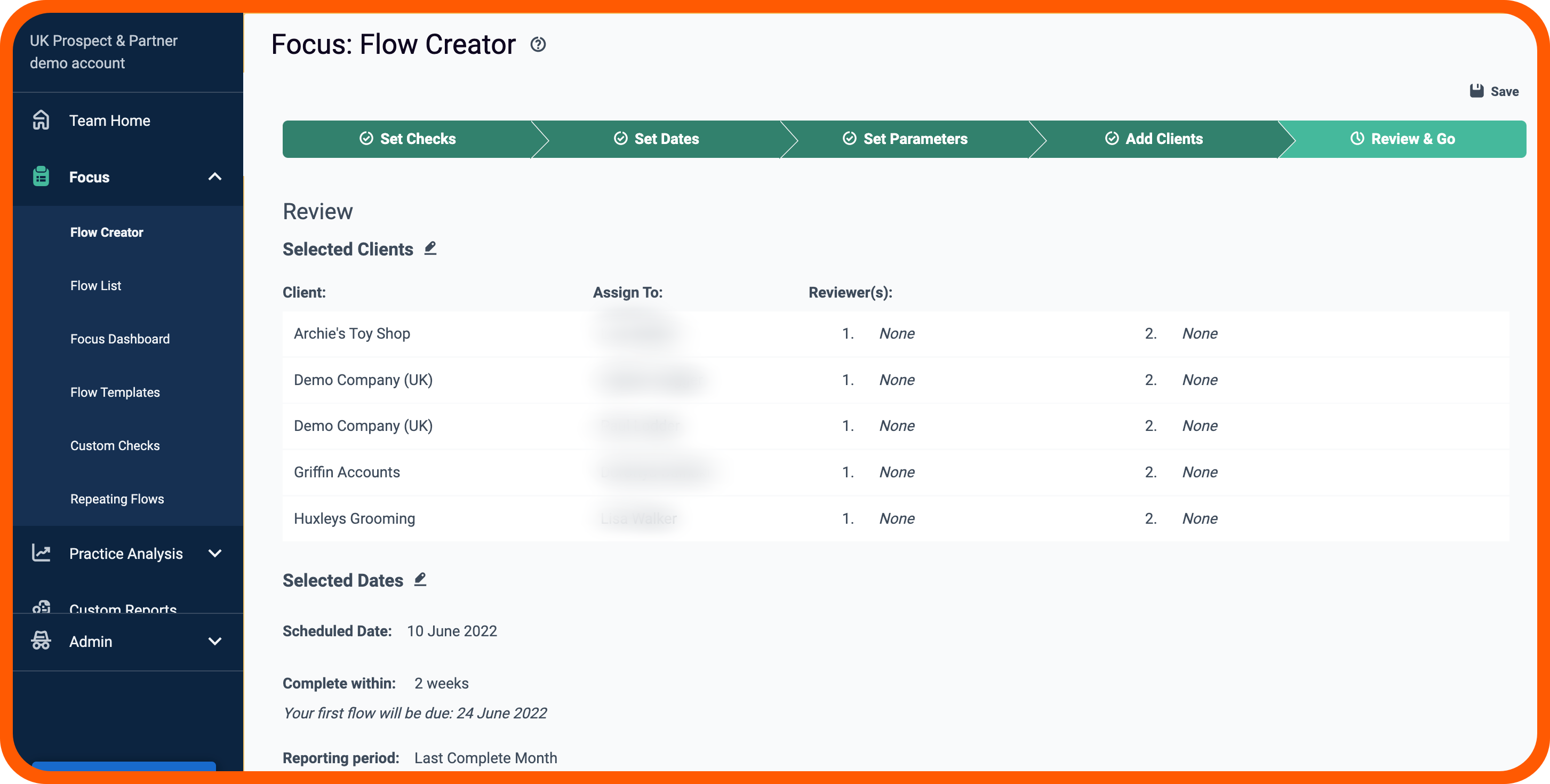 During Flow creation, you can navigate forwards and backwards at the bottom of the form with the 'Next' and 'Back' buttons respectively. You can also click on the links below the coloured progress bar at the top to view stages you have previously completed.