It all kicks off in Precision when you add your first client. Once you add a client you must ensure it remains 'Connected' to QBO in order for the data to continue syncing automatically every 24 hours.
A Client in Precision is linked to a Company in QuickBooks Online. After you register with Precision you'll be taken to the team home page. This is where your team's clients will live once they've been imported from your accounting software.
---
What you need to know:
QBO Integration is available for UK, Australia and North America/Canada. It is not available for South Africa or any other regions at this time.
In order for your clients to continue syncing with QBO once it has been added you need to ensure it is still connected to QBO.
It can take between 1 and 45 minutes to import a client depending on the size of client. Large clients can take longer. If the import fails, keep trying. If you continue to have issues after trying 2 or 3 times then contact our support team.
Having issues adding your first client? Check out our troubleshooting tips.
---
Log into your Quickbooks Online Account and Open up the Client you want to connect to. This will ensure when you 'Add Client' you will be directed to that client during the connection/import process.
Step 1: Log into your Quickbooks Online Account and Open up the Client you want to connect to.
Step 2: Then go to Precision and click on Add Clients at the top right of the Precision Client List.

Step 3: Choose Connect to QuickBooks.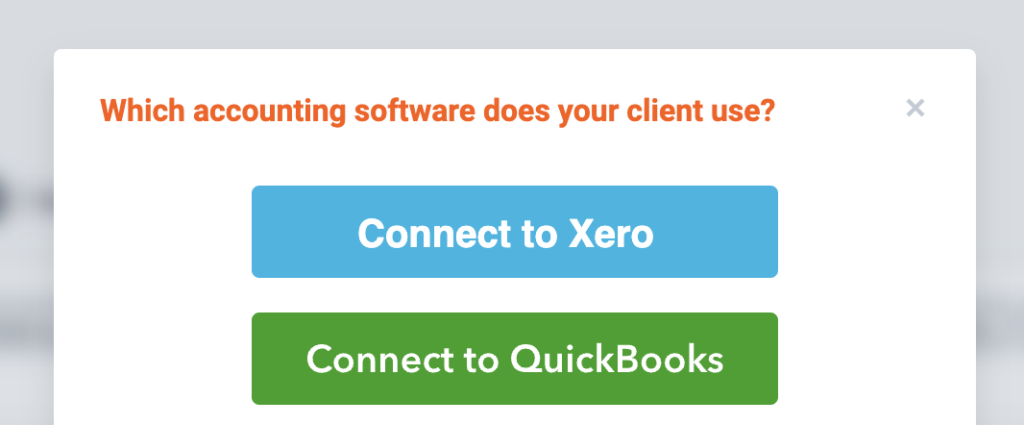 Note: You will not be able to add multiple clients only one client at a time with QuickBooks Online, as the QuickBooks Online API does not allow bulk connections.
Step 4: Click Connect to import the data in Precision. This can take between 1 and 45 minutes depending on the size of the client.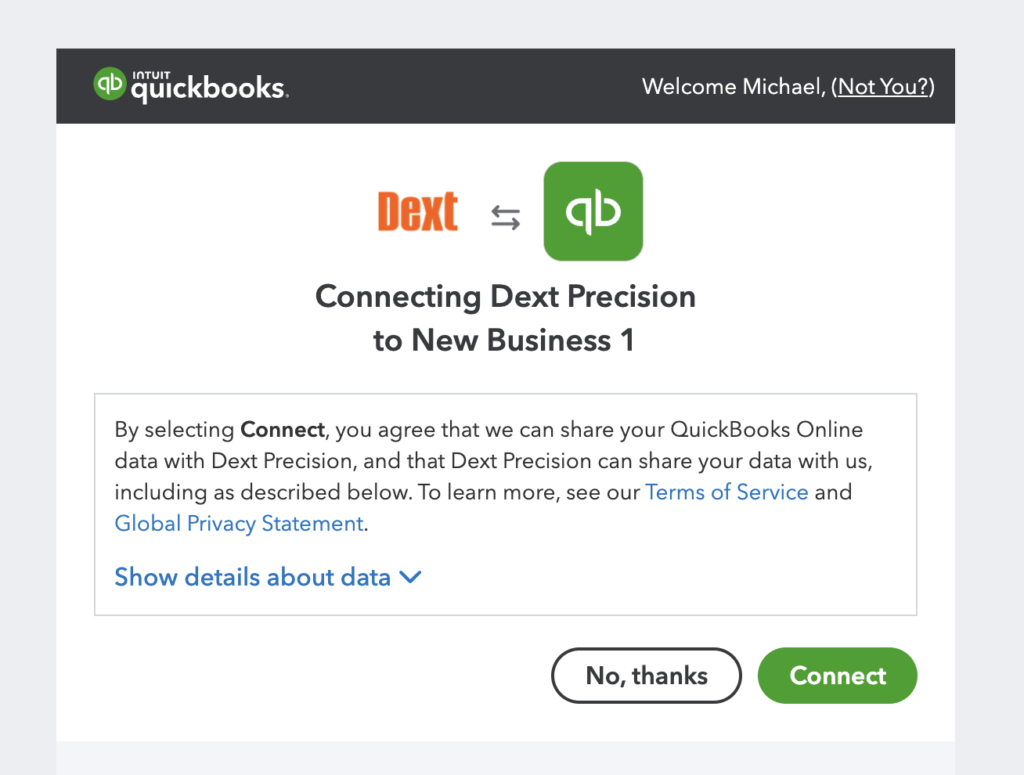 After you click Connect you will be directed to the Client List where you can see the progress of the import.

Once the import of the client is complete we will display a Health Score for that client. Your client is now ready for review.

Step 5: Click into the client to be taken to their Overview which will show the Clean Up Tools displaying the data quality and issues that need to be addressed.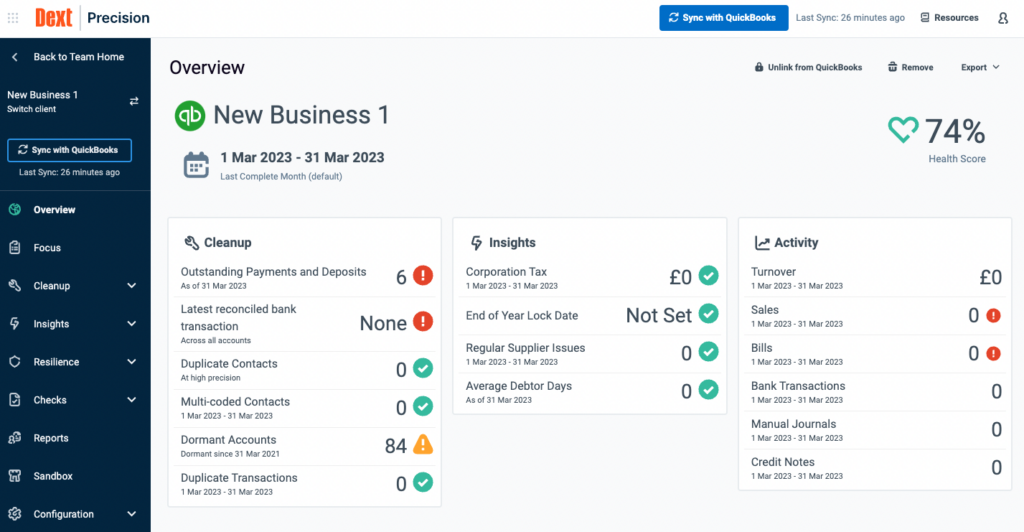 Step 6: Once in the Client Overview Screen you can set up the Client Visibility for the team. Go to Configuration – Visibility. For QBO you have the option of Whole Team or Specific Users Only (select the team members you want to have access only.)


Note: You can also configure visibility in bulk by going back to Team Home – Configuration – Client Configuration. From here you can manage visibility for all Xero & QBO clients.

---
When in the Client Overview you will notice at the top right of the screen whether you are connected to QBO or not. If you see 'Connect to Quickbooks' then this means the account is not connected. Click this to re-connect if necessary. Follow Step 1 above for Add Client.

Note: Your client must always show that it is connected to Quickbooks in order for it to sync the data every 24 hours or manually. There are a number of reasons disconnection can occur, can be caused by Quickbooks updates. So we advise that you check this regularly.
---
Next Steps:
Syncing Clients – once your clients have been added you can sync data when you want to update the client's data. This does happen automatically every 24 hours but you can also do this manually when you need to within that 24 hour timeframe.
Set up Client Visibility Settings for your Team Members. This will allow them access to clients added to Precision.
Once you've got a client added, click on through to the Client Overview.