Turn on Automatic Line Item Extraction and Dext Prepare will extract each of the individual purchases that are listed on your receipts, bills and invoices.
You won't have to manually split your documents out into line items, Dext Prepare will automatically list the total, tax and description of every line on your financial documents.
Note: Line Item Extraction is available as an add-on, in all regions except France.
---
How to turn on Automatic Line Item Extraction
Automatic Line Item Extraction can be turned on for each of your suppliers. This option can be found in a number of places within the Dext Prepare Web Application.
The 'Suppliers' page, found under the Lists section on the menu.

Simply click the toggle to turn on and off Automatic Line Item Extraction.

Clicking on the name of the supplier brings up the supplier details page where you can also turn on and off Automatic Line Item Extraction.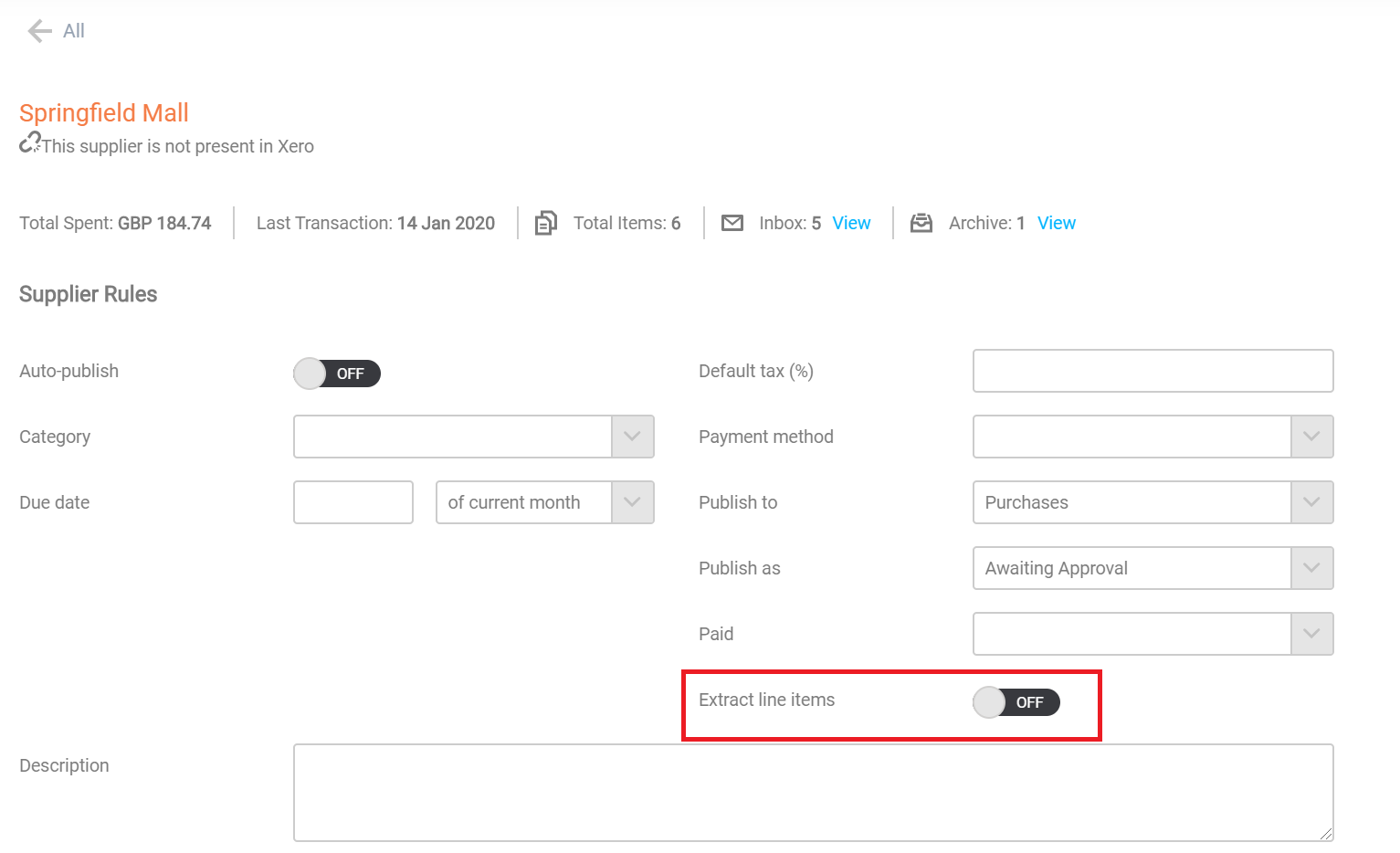 This option is also found in the 'Set Supplier Rules' window in the Item Details page.

After you've turned it on, every future document issued from that supplier will be sent for Automatic Line Item Extraction. Find the line items listed in the Item Details page.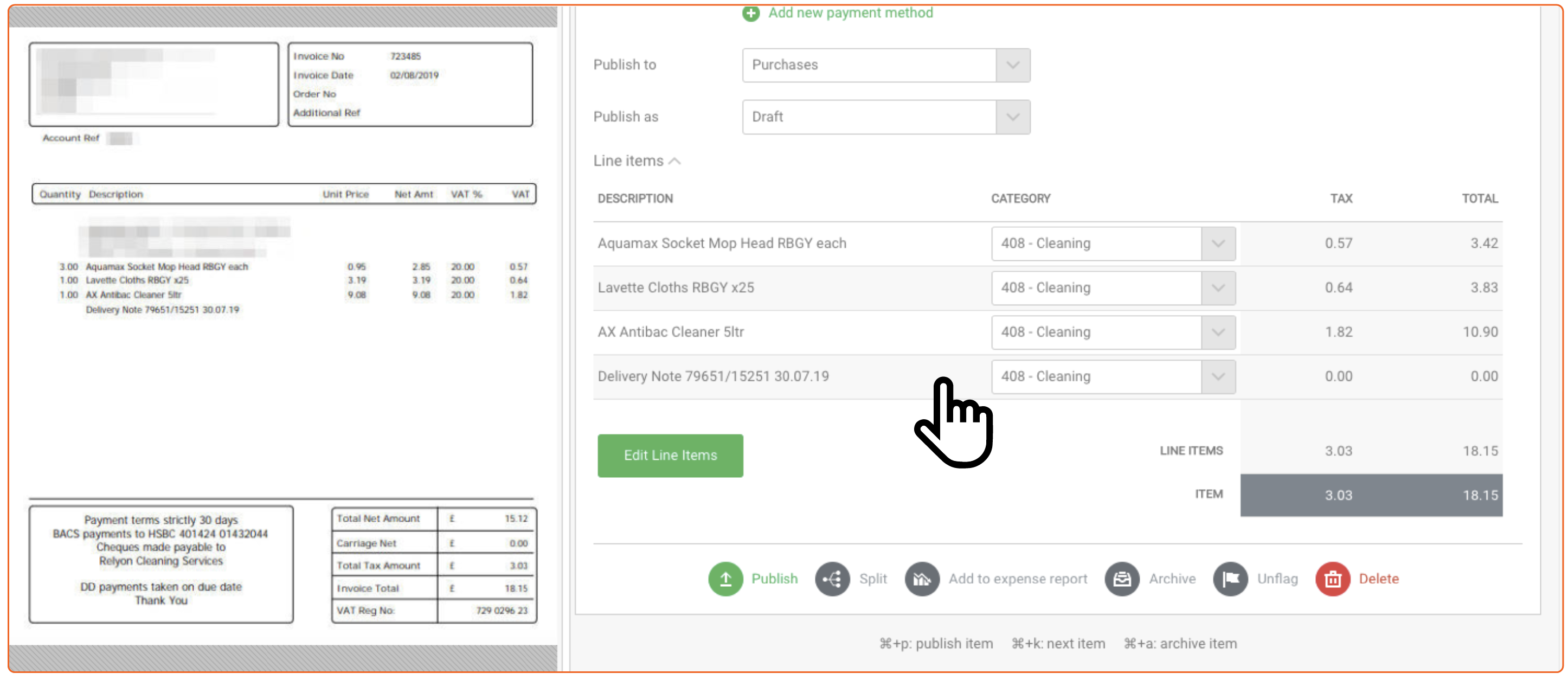 ---
What kind of documents can be extracted?
Dext Prepare can extract Line Items from the following types of Costs documents:
Invoice
Receipt
Credit Note
Delivery Note
Dext Prepare cannot extract Line Items from Statement/Remittance advice or Sales Invoices. In these cases, we'll extract the document normally without Line Item Extraction. You can find the item in the Inbox with a note saying that the item type is not supported. You won't be charged for this.
---
What happens during extraction?
Dext Prepare will flag all documents from that specific supplier and add them to a Line Item Extraction queue. After we've read and extracted all of the data from the document, you can find it in the Inbox of the Costs workspace. Dext Prepare extract the following information from each line on the document:
description
total value
tax value (but not tax codes or tax rates)
If parts of the document were blurry or unreadable we may leave some fields blank.
---
Where can I find details of the Line Items?
Look at the bottom of the Item Details page to find your extracted line items. Edit any of the information from there.
---
Who can turn on Line Item Extraction?
Any administrator on the account can activate Line Item Extraction. This could be an employee in the business, or an accountant or bookkeeper who has access to the business's Dext Prepare account.
Admin users can add and upgrade this feature by going to 'My Profile' > 'Subscription' in the Dext web app.