Use the 'To Review' and 'Ready' sections of your Sales and Costs Workspaces to mark which transactions you've finished editing, and which ones need more review.

After you start uploading receipts, bills and other financial documents to your Dext Prepare account, you'll see that they're sorted into two sections
To Review:

And Ready:


Use these sections to organise your Items and to easily see which documents need editing and which documents are ready to export or publish.

In the To Review tab you can edit your documents by clicking on the user or status and this will open the Item Details page. You can hover over the details button and the missing information will be identified. As the item is not ready the Publish button remains greyed-out.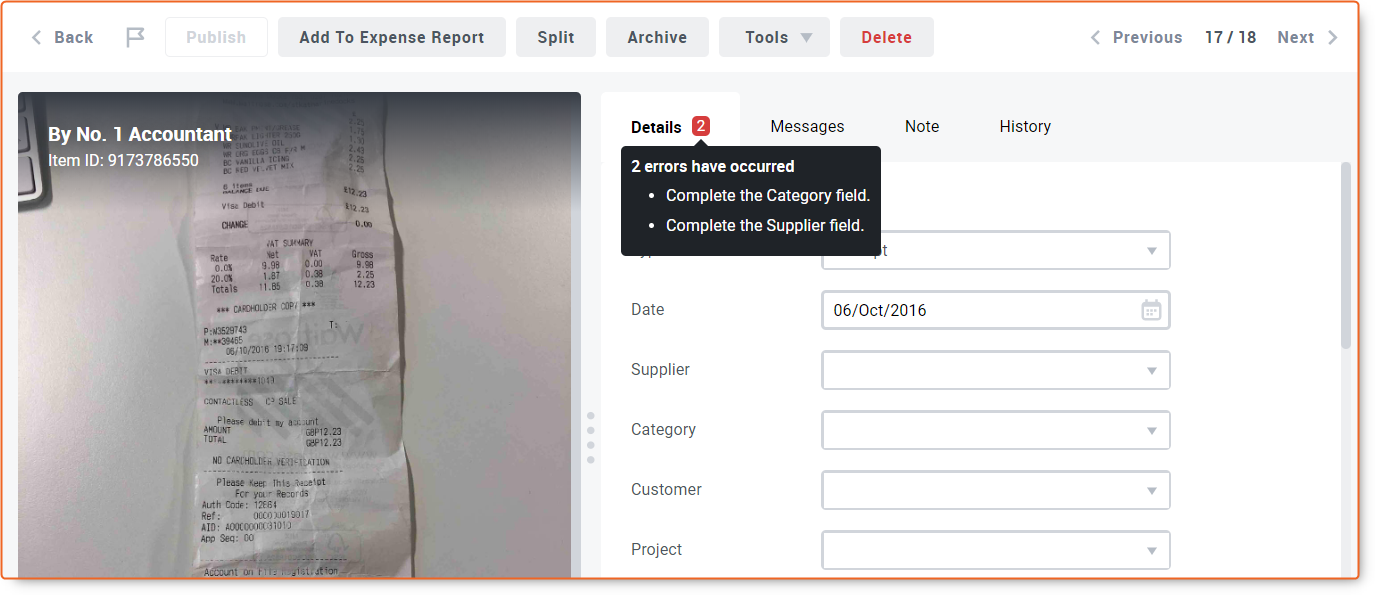 Once all the missing information has been entered such as the Category or Supplier the item will be ready for Publishing or Export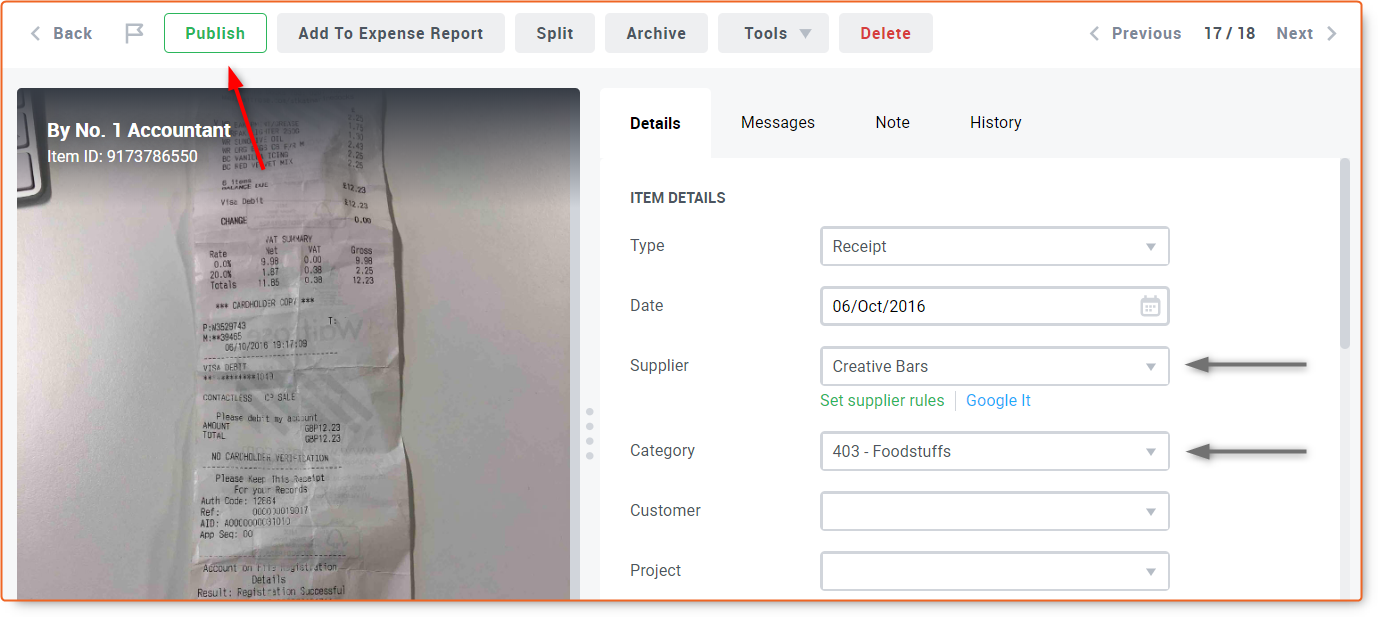 To export your data as a PDF, CSV or ZIP file, select the items in your Inbox and click Export.


Exporting as a CSV will give you the option of choosing the exact layout to match your accounting software