Use the Table Settings to adjust how you would like to view the columns that are presented in your Inbox.
Adjustments to the table settings are applied at a user level only, any changes are not reflected at an account level. 
This functionality is available for Business Plus, Premium, Streamline and Optimize accounts. Find out more about the different Dext Prepare products here.
Click on the Table Settings icon

2. Then select which columns you would like to add or remove from your view of the Inbox or Archive
3. Click Apply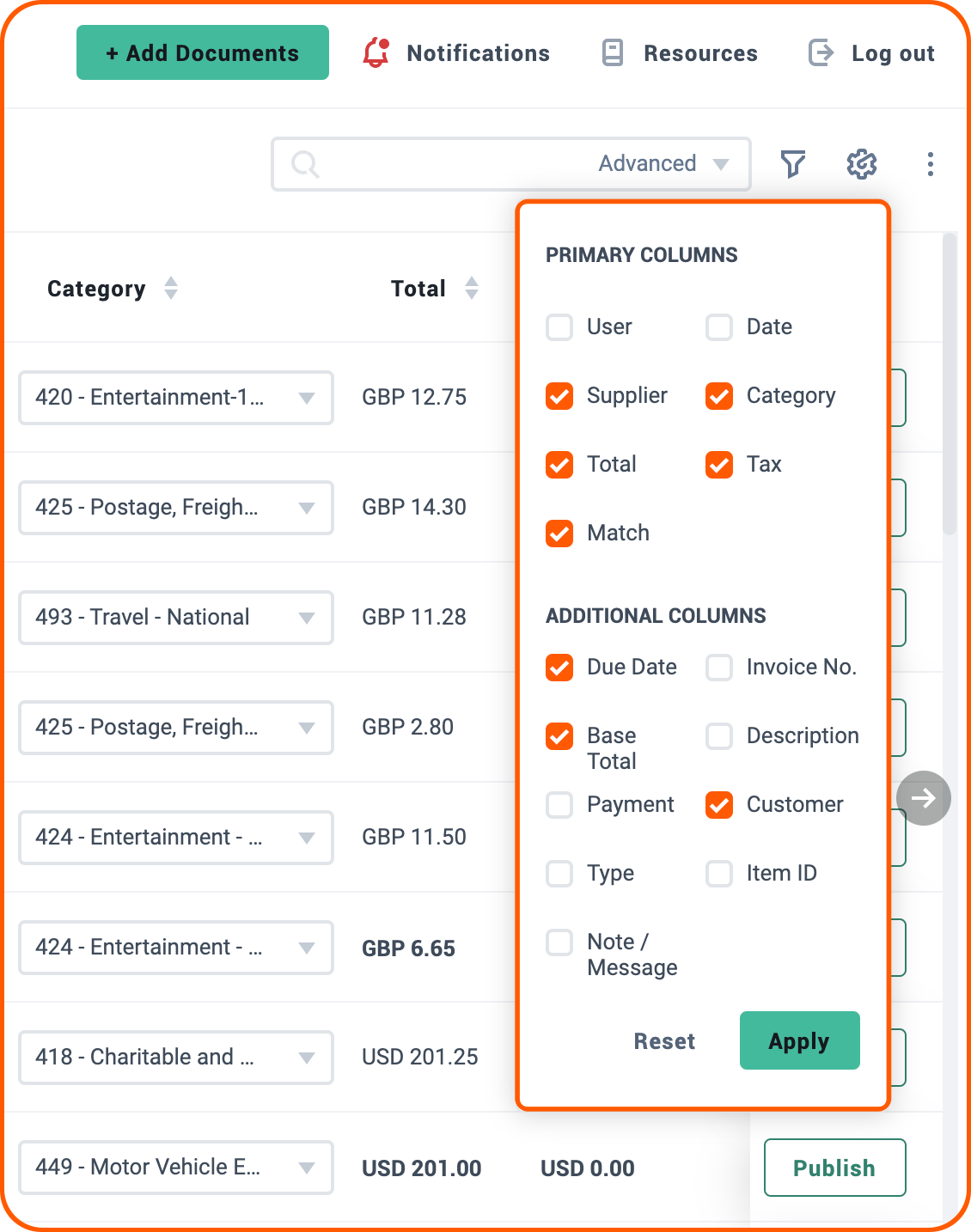 Use the Reset button to remove columns you've previously added.