If a Dext Prepare Account is integrated with an Accounting Software, you can send submitted documents directly from the Inbox to a specified location in your Accounting Software.
Press the 'Publish' button to send this paperwork (and it's associated image and data) to the integrated software. You can find the 'Publish' button in the Inbox and Item Details page.

The Item Details page has a publish button at the top of the page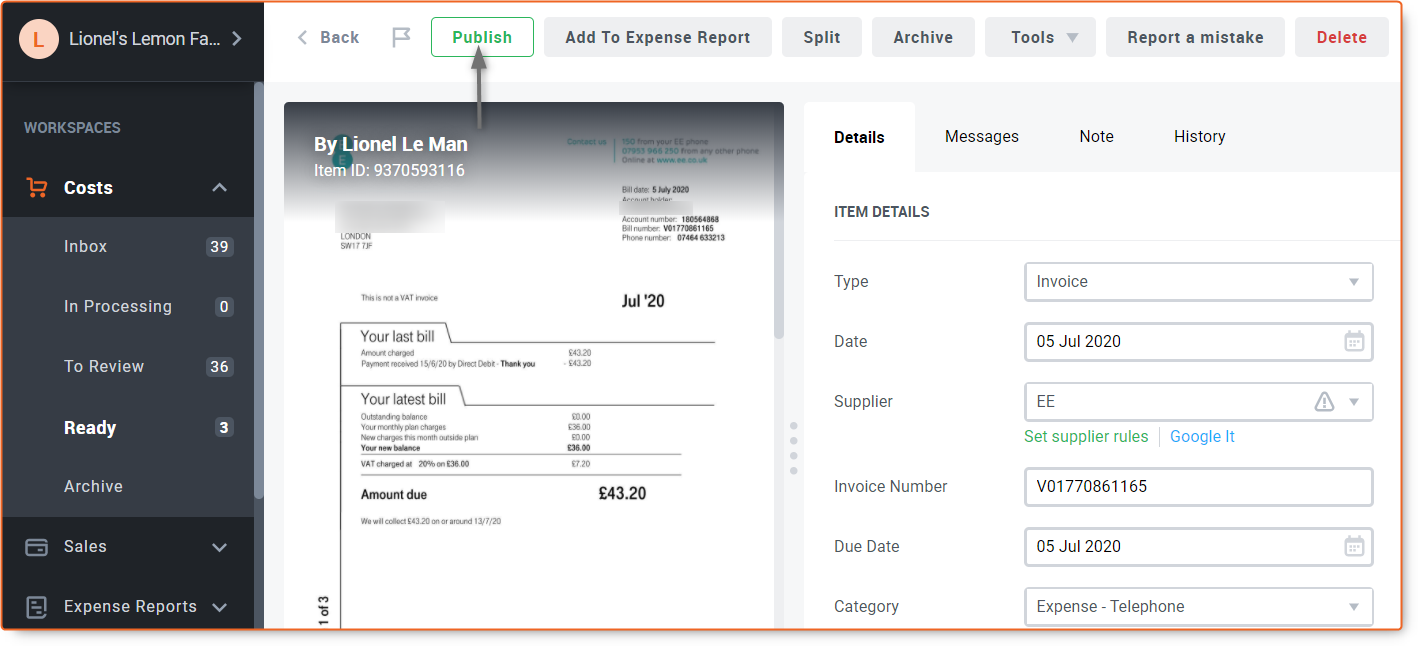 And scroll down to see that you can alter the publishing destination depending on which software you're integrated with and which type of Dext account you're subscribed to. And use the Publish button at the bottom of the page.