Use the un-merge tool to separate items on Dext Prepare that have been manuallymerged.
Hovering over the notes column will display the notice that this item has been merged.

To un-merge an item:
Identify the merged item and and click on the row to bring up the item details page.

Click the 'Unmerge' button on the top toolbar
The original images will be split and displayed in the Inbox.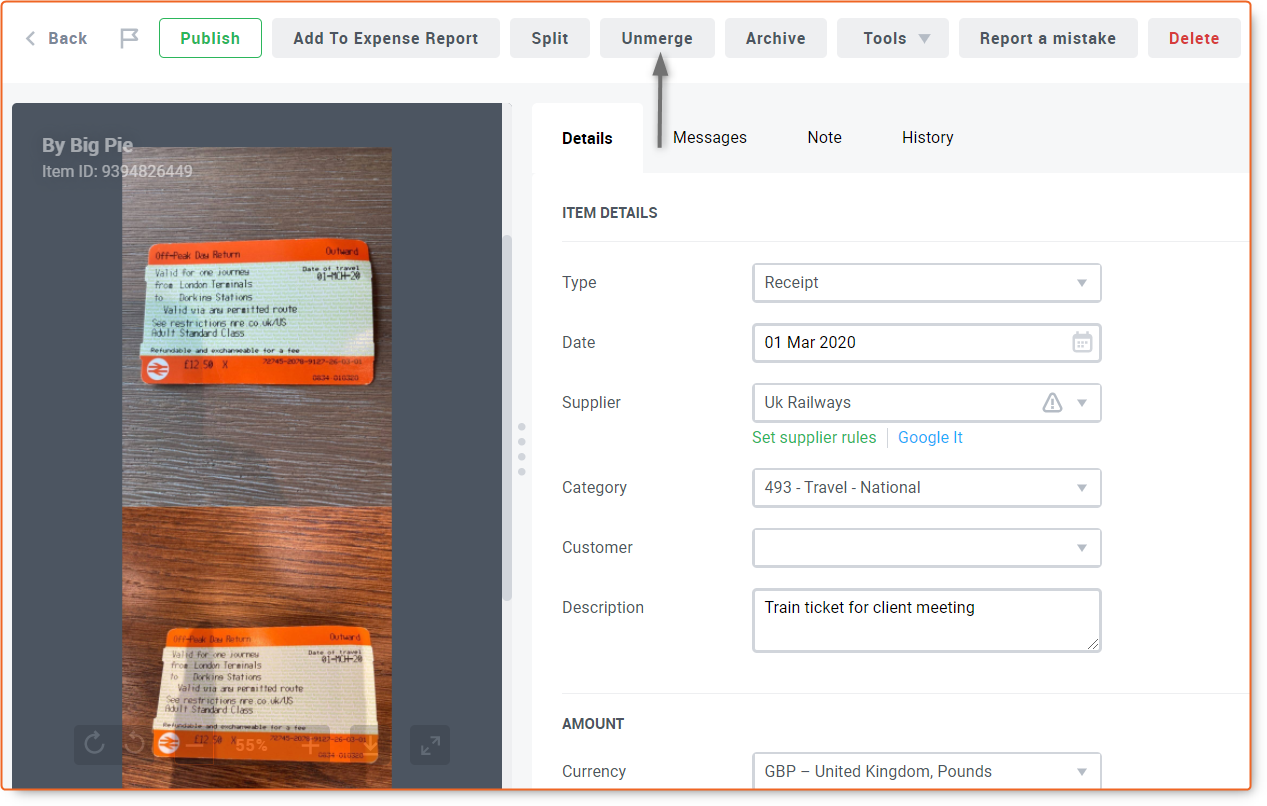 If the item you need to unmerge is in the archive, you will need to be unarchive it first.