Your accountant can send you messages about a specific item you've submitted within Dext Prepare and you'll be able to respond to them using the mobile app!
If your accountant has sent you a message about an item, you'll see a message icon on the item.
Note: If you've enabled in-app notifications, you'll receive a notification once you've been sent a message about an item.
To view and reply to the message, you'll need to click into the item and click the message icon in the top right corner.
Alternatively, you can click into your in-app notification to view and reply to a message.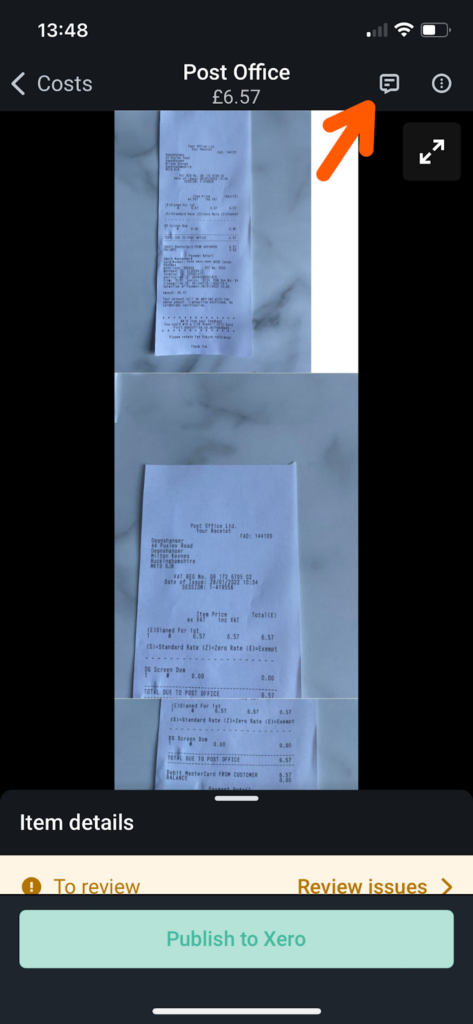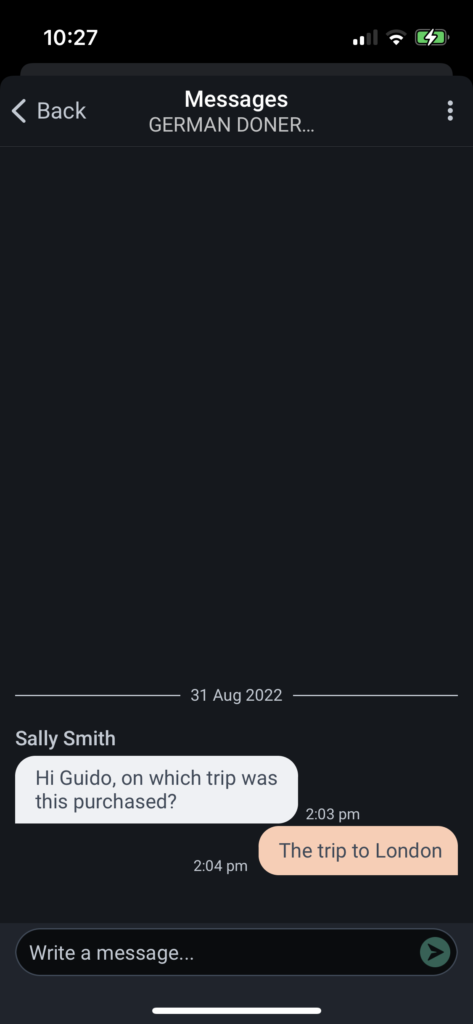 Once you've replied to a message, your accountant will receive a notification to let them know you've replied.