The Sandbox is your data playground, a place where your KPI hopes and dreams can come to life. The Sandbox is available within any client that belongs to your team, and also at the Team level containing all data across all your clients.
The Sandbox grid format is used throughout Dext Precision, usually wherever you see a table, so many of the tricks that apply to these large grid reports such as sorting and exporting also apply to the grids within cards.
Each Client in Precision has a Sandbox view in the sidebar. A core piece of Precision functionality since its launch, we start with Xero's Journal Line Items as a base and supplement each record with additional data based on the type of journal it is – be it an Invoice, Bank Transaction, Credit Note or so on. We also bring in Contact and Account information so you've got all the key information you need in one place.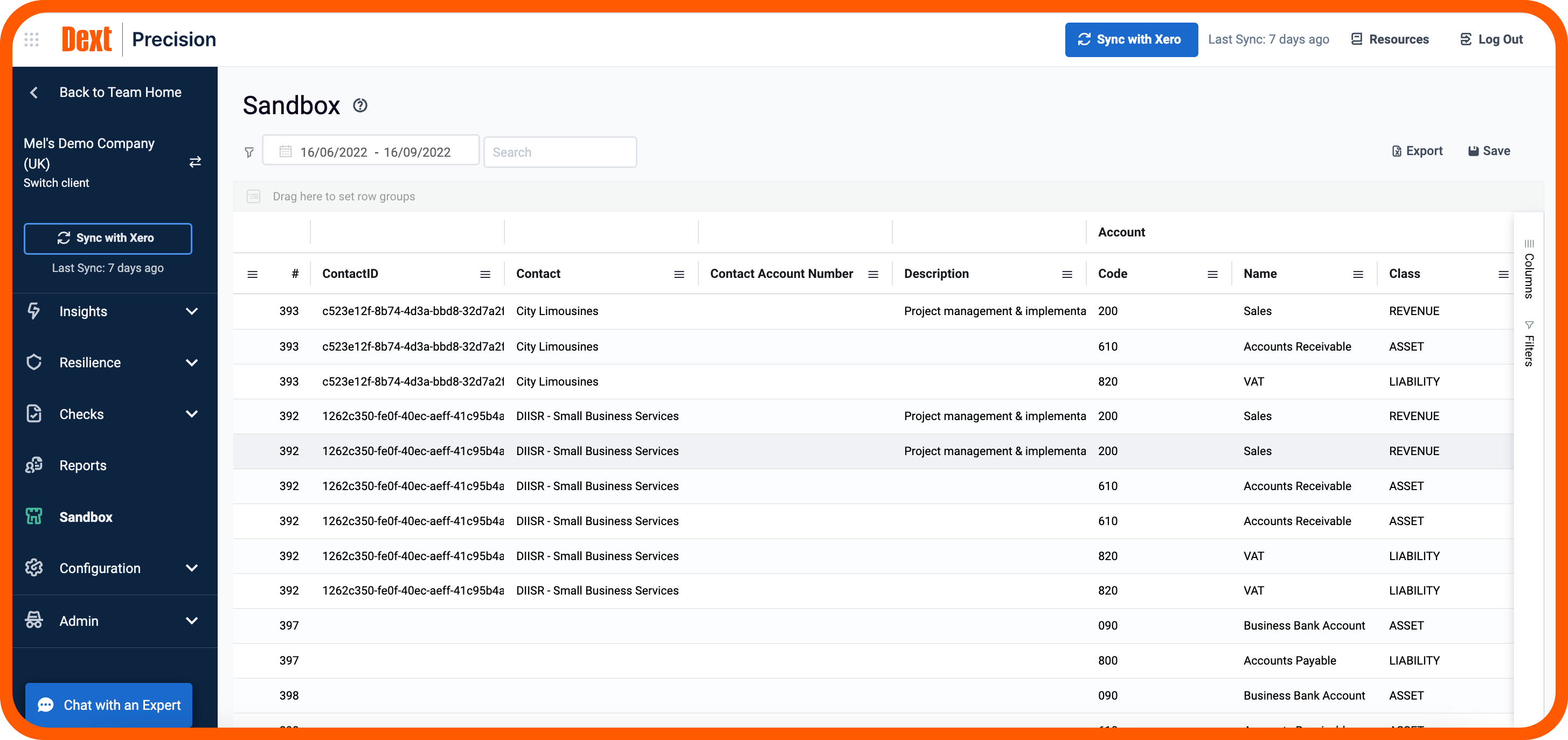 TIP 
Within the Practice Dashboard, any metrics not available for QBO or Xero clients specifically will be displayed as blank in the relevant column. You can filter for clients from a specific accounting software using the 'Accounting Software' column.
To get started with the Client Sandbox, you can watch our Sandbox Guide which is a 3 part series.  Will take approx 45 mins to complete:
PART 1 – Introduction to Sandbox
PART 2 – Building reports using Client Sandbox
PART 3 – Reports you can create using Client Sandbox