This view identifies GL Accounts that have not had any transactional activity recorded against them from the "Dormant Since" date you supply.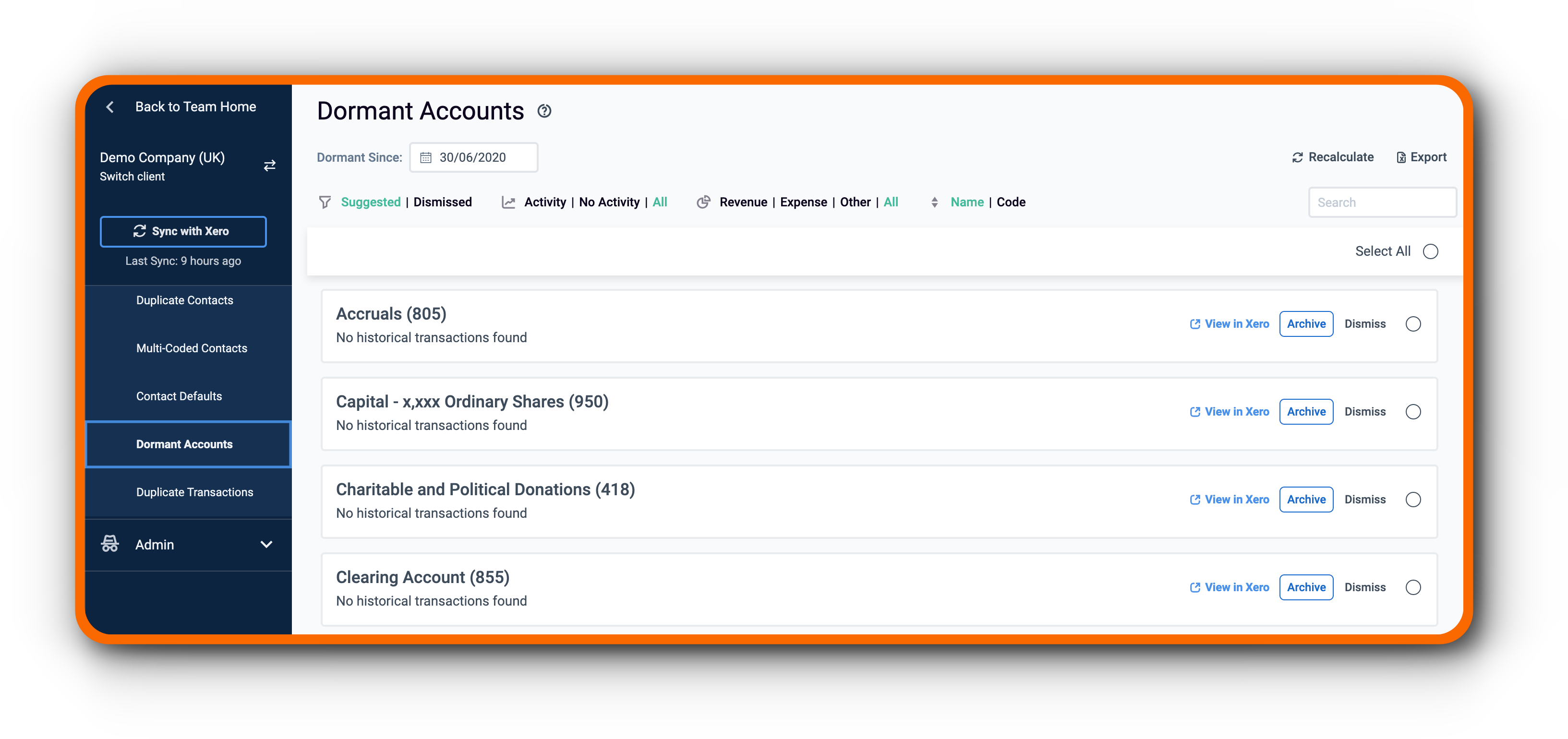 You can review the transaction history of these accounts and decide whether or not to take action on Dext Precision's suggestion. The idea is to help you identify old account codes that could be cleaned up, either through archiving or deleting, for better reporting.
You can filter and sort to look at accounts with transactional history (activity) and also by Account Class. Precision won't show you Xero System Accounts and certain other Accounts as they cannot be archived.
For each account suggested by Dext Precision, you can either archive it, or dismiss it. Archiving the suggestion makes the appropriate change in your GL. Dismissing the suggestion will hide it from the "Suggested" list, but you can always undo this from the "Dismissed" list if you want it back.
Dismissals
Each account code can be 'dismissed' if you're not ready to take action and do not want Dext Precision to raise it again. Dismissed items do not contribute to the Health Score. Any dismissed account codes can be viewed by selecting dismissed from the filter at the top of the screen, where you can then review and undo any accidental dismissals.