Note: You'll need to have Admin privileges in order to perform this action. If you don't see the Subsciption page under the My Profile menu, you'll need to ask an Administrator in your account to update the billing or subscription details.
Update your billing details.
To change your billing details:
Go to My Profile in the sidebar.
Then Subscription.
Click the Billing tab.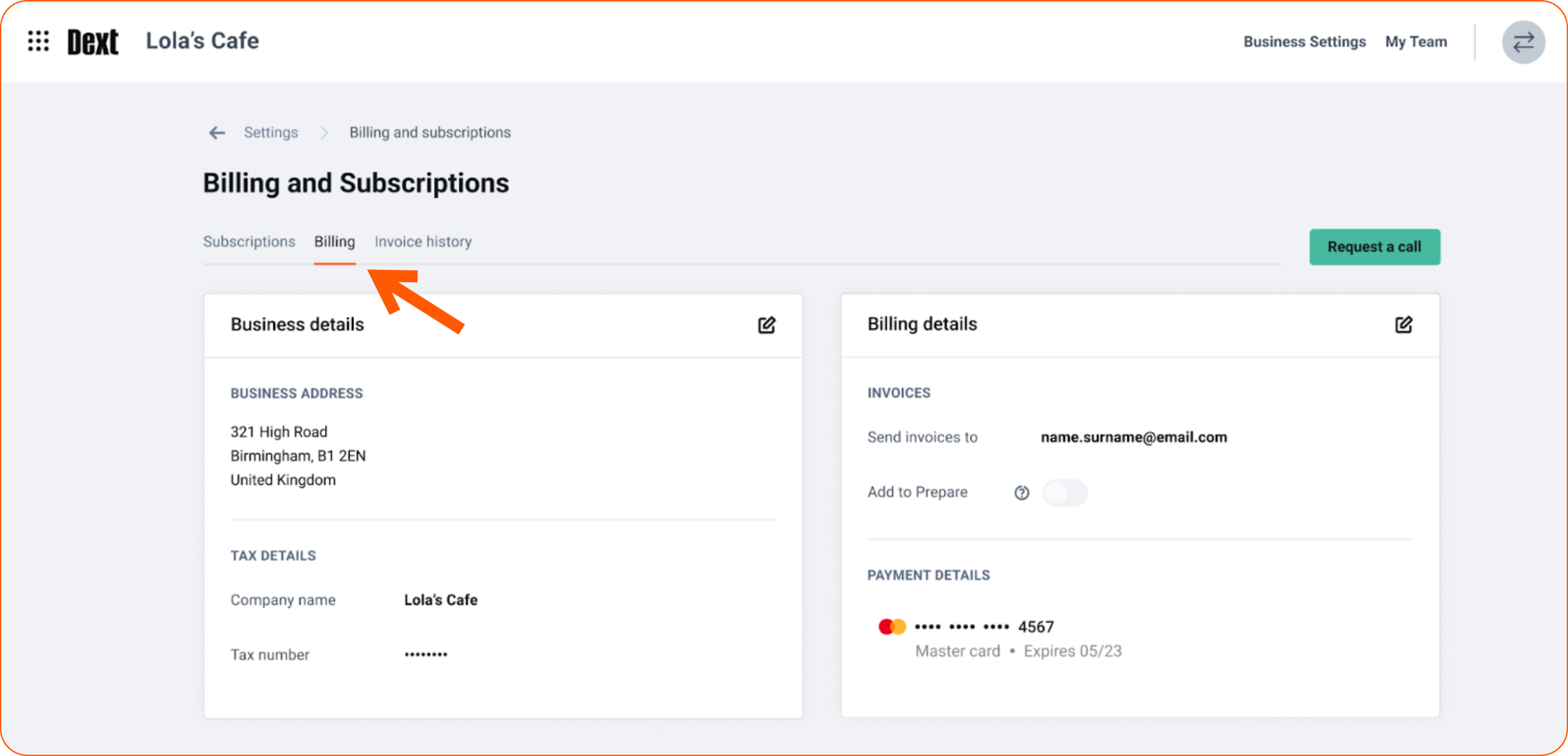 Click the pencil icon in the top corner of Billing details.
Click Edit next to the payment method.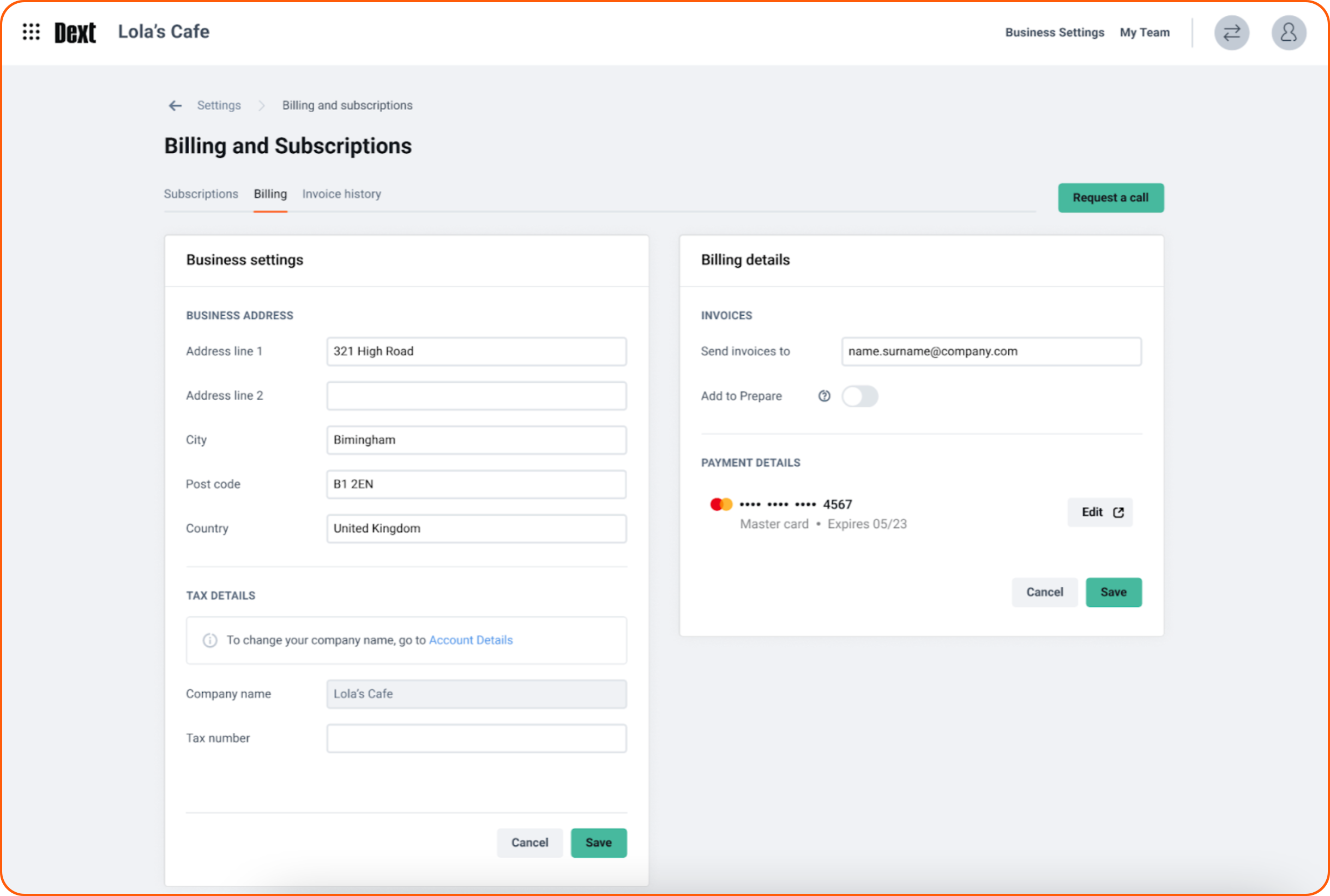 Update your details, and click Save.
Note: You can view your invoices by navigating to My Profile > Subscription > InvoiceHistory. Your invoice will also be sent to the email address entered in My Profile > Subscription > Billing > Billingdetails > Send invoices to.