Dext Precision tracks the progress of a Flow via an audit trail called Flow History. In the "History" view of the Flow you can see key events for the Flow laid out in a timeline:
What you need to know:
Flow history gives Reviewers the visibility over the some of the changes made for the job assigned.
Only the team members with visibility for the client will be able to view the flow.
Flow History is an audit trail of progress on a Flow. It shows changes made on the Flow, time of change and user who made the changes. It also show the changes in Health Score as the tasks are cleared and is a great tool to use to see how your team is progressing on the the client's job.
Go to Focus – Flow List – Open a Flow in the list – Click on History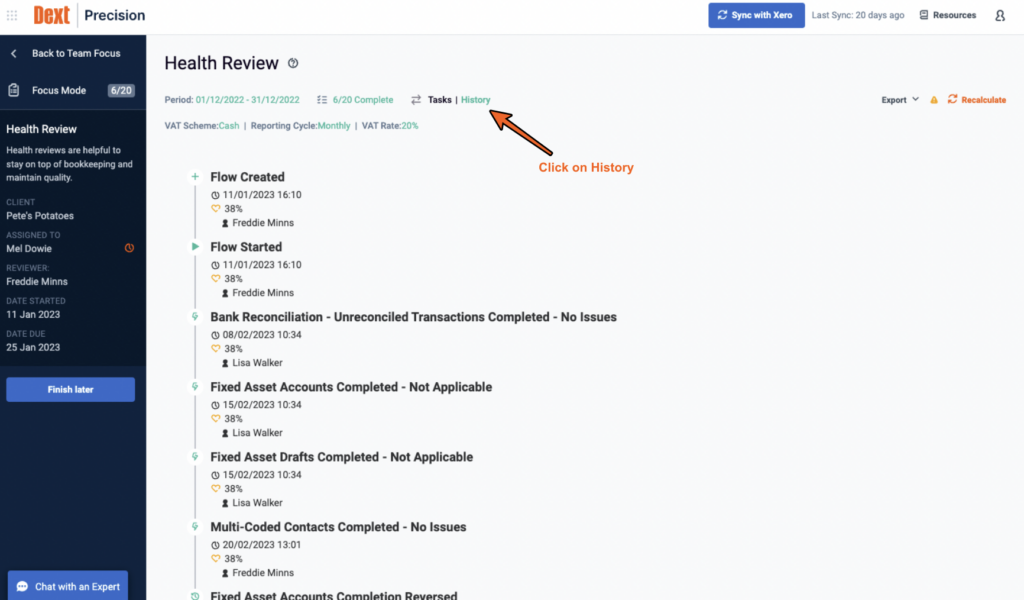 Next Steps:
Review your Flow List to see what jobs are due and need to be started or check the progress of your Flows.