Being able to upload attachments to any flow task will give you the ability to reference certain documents, or link to calculations in excel or word that may be important to a check.
This is great for clients who may need to answer questions about tasks, and will allow reviewers to reference materials the bookkeeper or accountants used to complete the task. This provides easier visibility over supporting documentation.
---
What you need to know
Anyone who can view the flow will be able to view the file/s
The file/s can only be deleted by the uploader and/or the Team Owner
There is no integration between the comments and files so you can make a comment referencing a file and then would need to attach the file separately using the button, or you can simply attach the file without a comment.
---
To attach a file or multiple files to individual tasks in flows click on Upload files under the Add a comment button. 
Click on Select Files. Choose the file or multiple files that want to attach to the task. You can drag and drop or select files saved in folders on your computer.
Note: File limits are 25MB for all valid formats.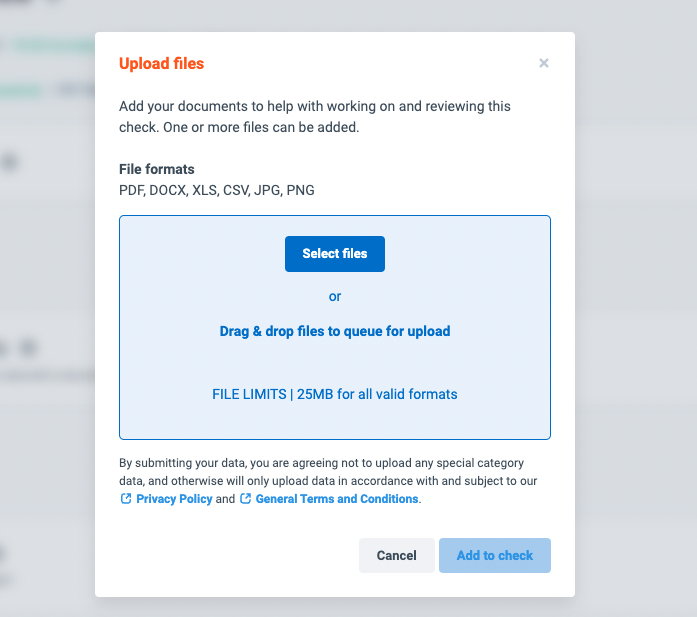 Click on Add to Check
---
Next Steps:
Check out Completing Flows to work through all the tasks in flow.