You can check how many document extractions you have left in your monthly usage allowance, and upgrade your plan if you need to.
Note: This applies to Dext Prepare Business accounts. Find out more about the different Dext Prepare products here.
Get an overview of how many documents have been extracted and how many you have left by navigating to My Profile and then clicking Subscriptions in the sidebar.
This will give an overview of your usage for the current monthly usage period.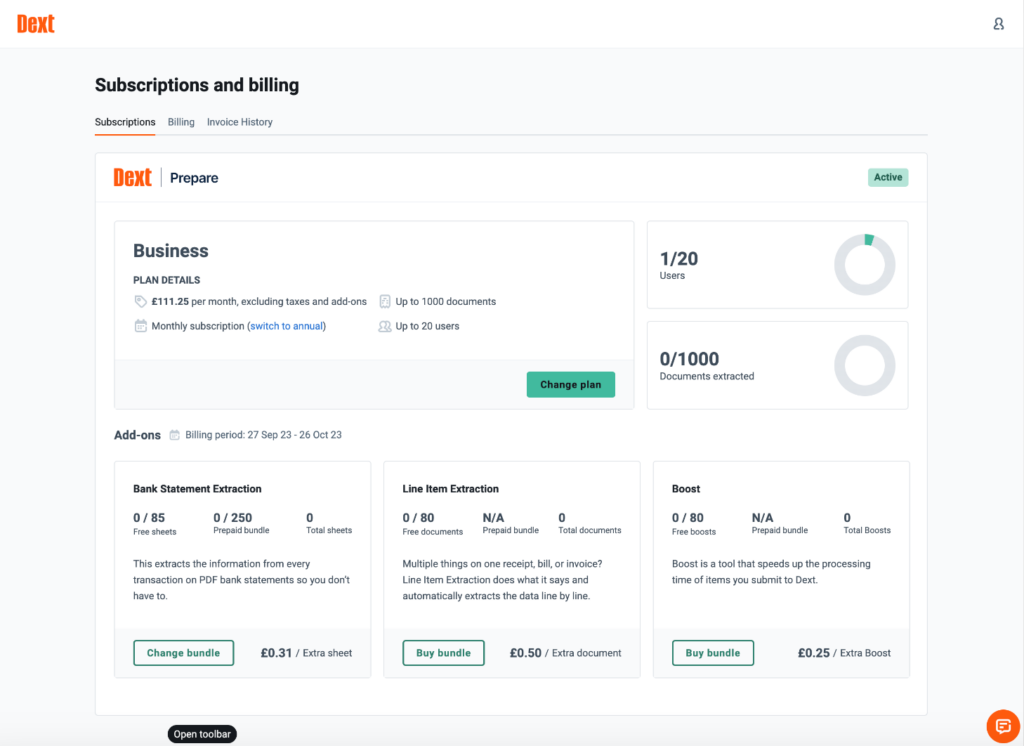 Each plan has a monthly extraction allowance. You can upgrade your plan at any time to increase your allowance.
Note: You'll see a banner at the top of your screen and receive an email when you're approaching or have reached your monthly document extraction limit: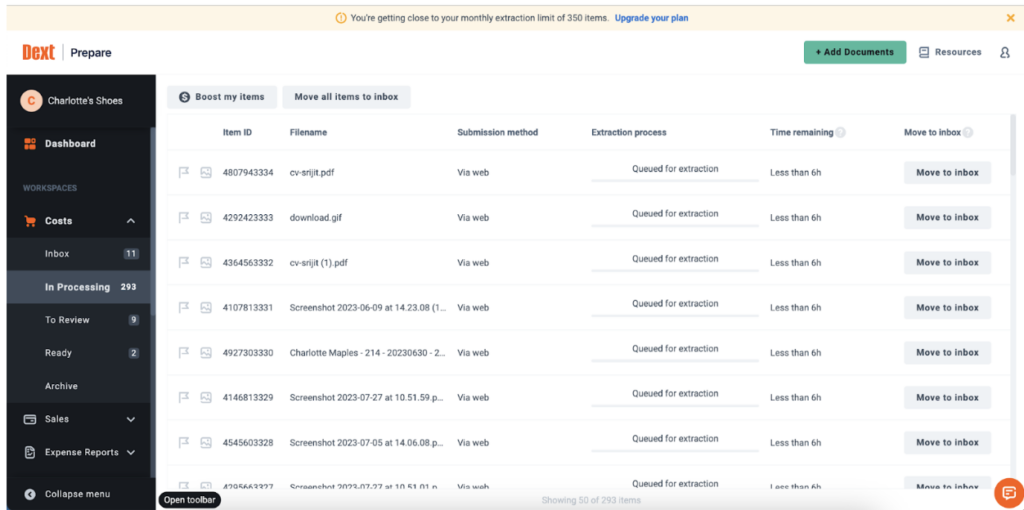 Once you've reached your monthly extraction limit, you may still upload documents to your account, but they will not have data extracted from them until you reach your next bill date or upgrade your plan.
Any documents uploaded over the limit will show in the 'In Processing' tab, and will be marked as Monthly extraction limit reached. These items will automatically have the data extracted from them at the start of your next billing period, or when you upgrade your plan. For documents over the extraction limit, the time remaining column shows the number of days until your next bill date.
You can also move these documents to your inbox by clicking on the 'Move to inbox' button alongside to skip data extraction and view and edit it manually.
To change your subscription:
Go to My Profile in the sidebar, then Subscription.
Click the green Change plan button.
For more information on changing your plan, take a look at this article.