Dext Prepare Business plans are based on a monthly or annual subscription. They allow you to change your subscription based on your ongoing usage.
Note: this feature is available for Dext Prepare Business accounts. Find out more about the different Dext Prepare Products here.
For example, if your current plan is limited to 50 items, but you need to submit 200 this month, simply modify your plan to the 200 item plan before the subscription renews at the end of the month.
If you need to submit more than 3000 items per month or add more than 20 users then please get in touch with our support team as you may be eligible for a special plan.
To modify your subscription, please:
Go to MyProfile in the sidebar, then Subscription.
Click the green Change plan button.
3. You will be shown the options for our three plans. Business Plus, Premium and Enterprise.
Select the plan most suited to your needs by clicking Buy now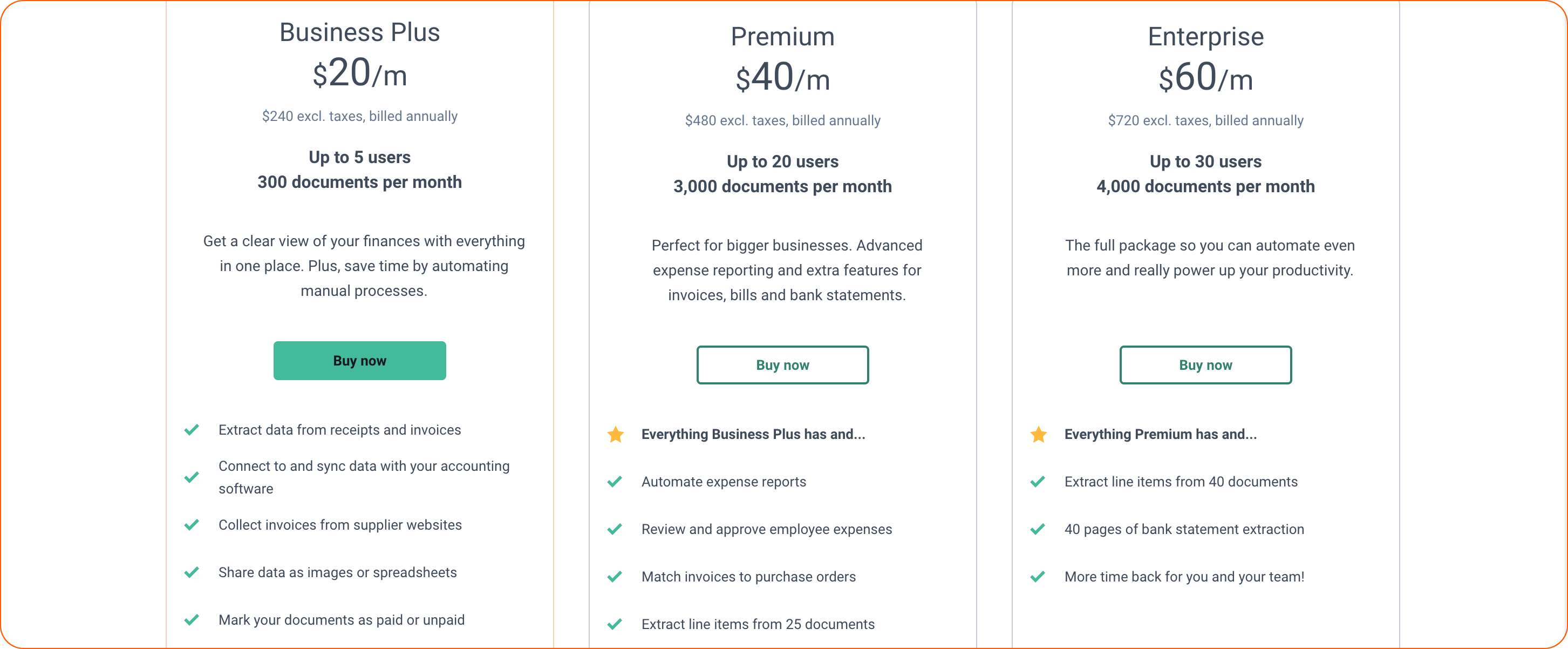 4. Select from the Monthly or Annual billing option, enter and apply any discount codes and then click Continue.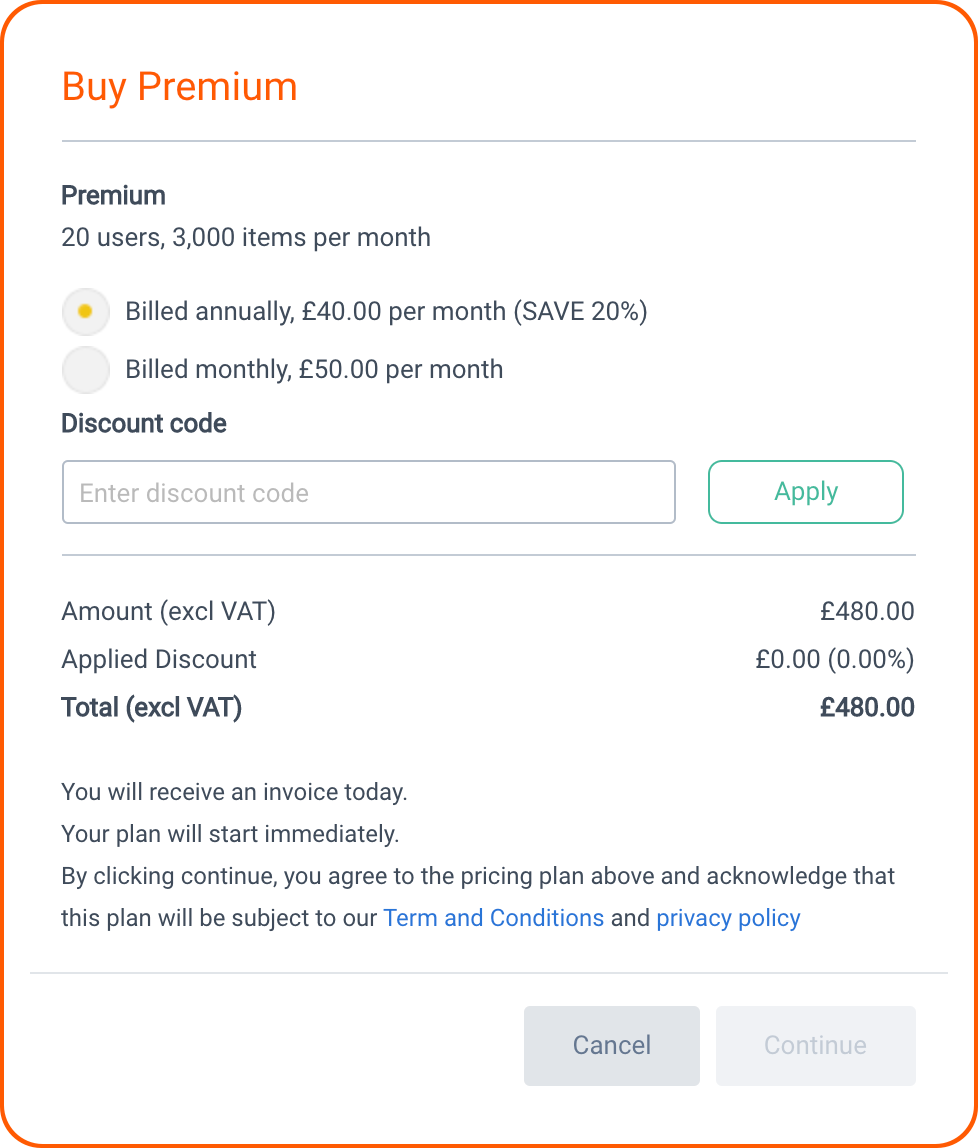 5. Then, fill in your billing details and payment information to complete the process.
If we have your Address Information then you will proceed to the final step where you will enter your payment card details