You can change your plan if you need to update your user or document extraction allowance.
Note: This feature applies to Dext Prepare Business accounts. Find out more about the different Dext Prepare plans here.
You can change your plan if you need to add more users or submit more documents for extraction in your monthly usage period.
To change your plan:
Go to MyProfile in the sidebar, then Subscription.
Click the green Change plan button.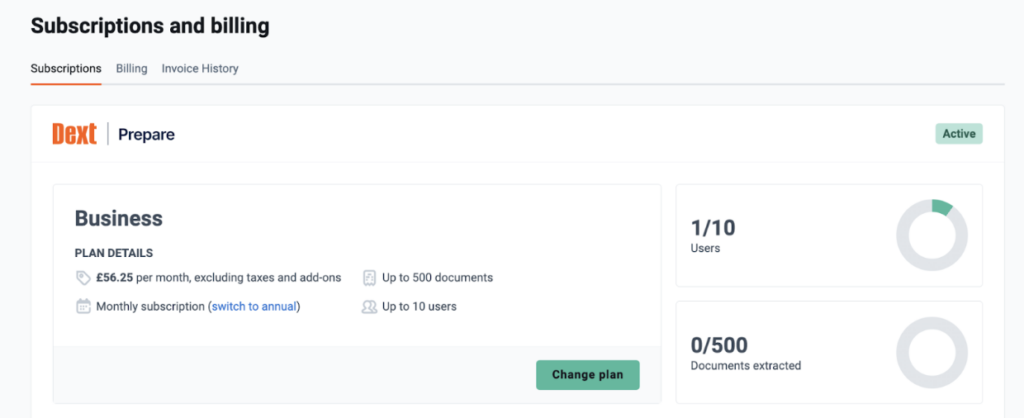 3. You can choose a new plan by selecting the desired number of users in the new plan tile on the right hand side. This will also update the number of documents included in the plan.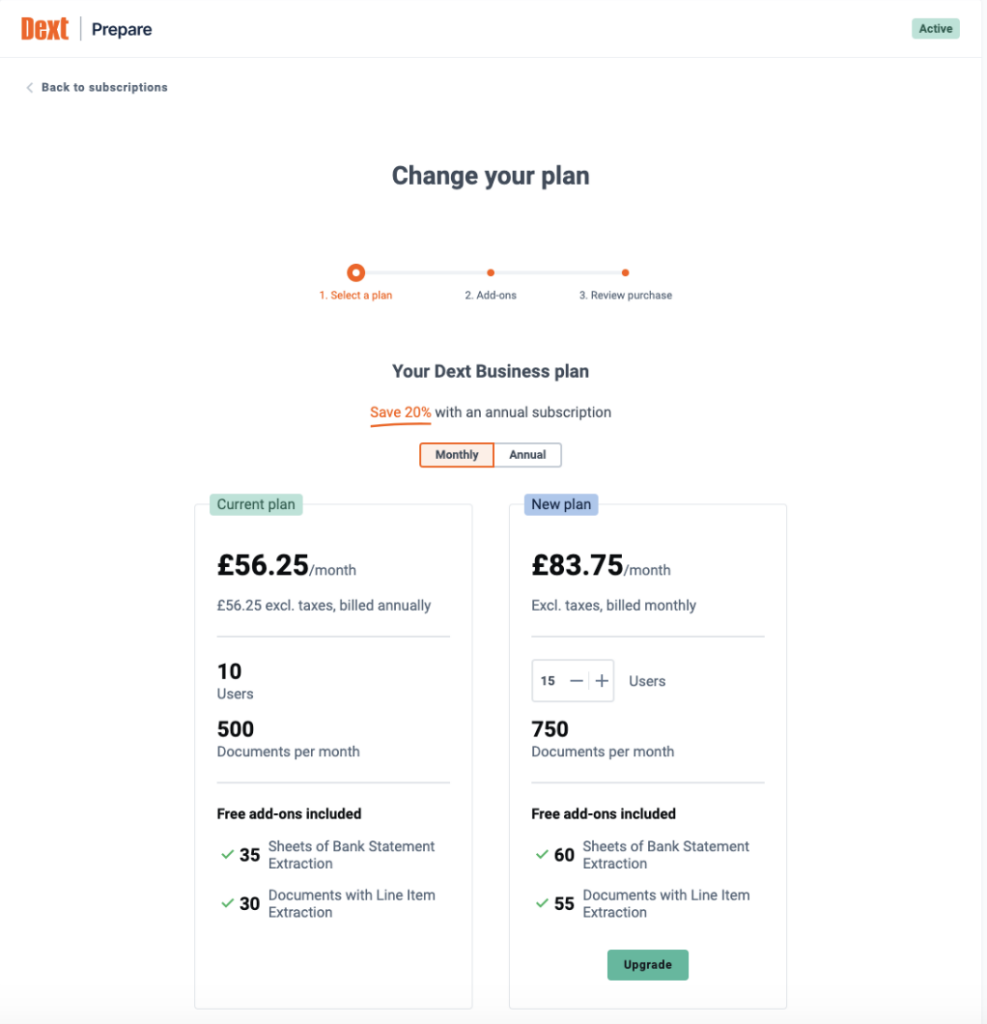 4. You can review your add-ons in the next step, and make changes to any prepaid bundles if required. If you do not need to make any changes, simply click Continue.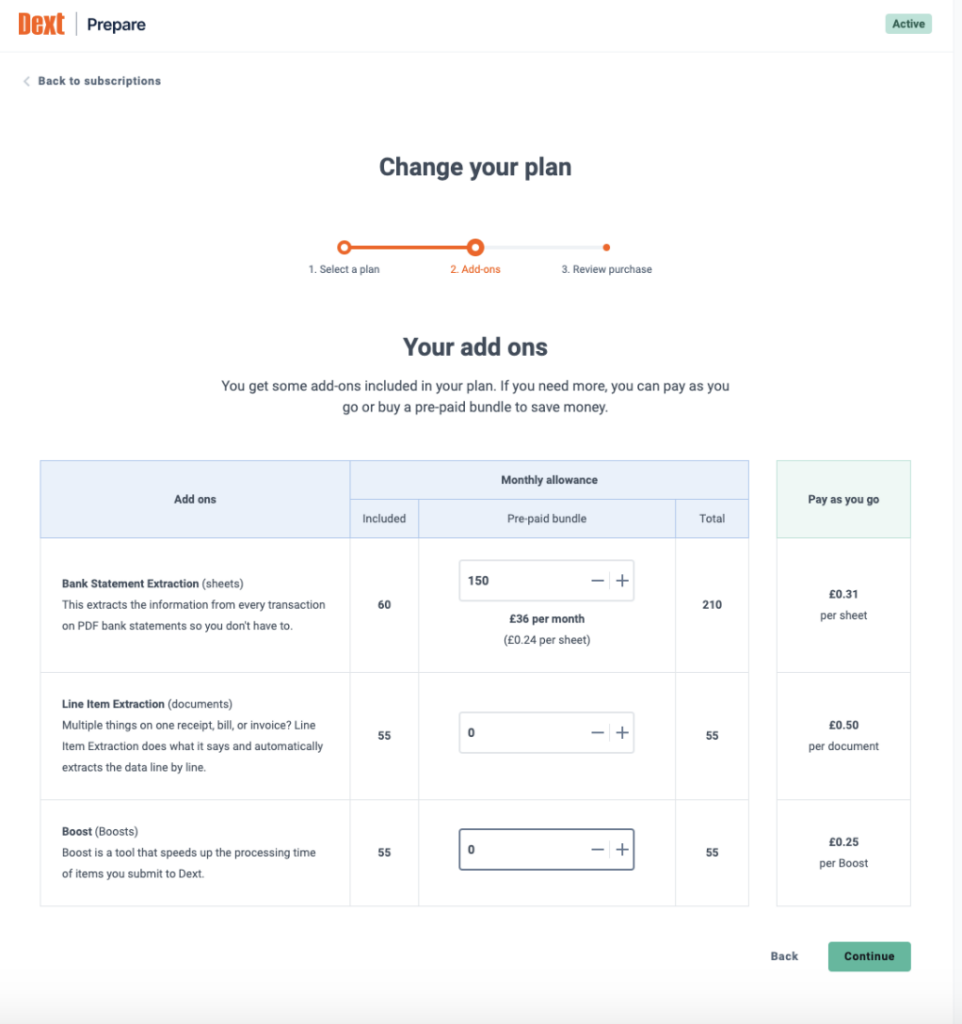 5. You can then review your new plan before you confirm the change by clicking Upgrade. This includes details about when your new plan will start and when we will invoice you.