If you've previously given access to an accountant or bookkeeper to view and manage your Dext Prepare account, you can remove or change their access.
1. To remove their access:
Navigate to the Manage section of the menu and click on My Profile
Then click on the Accountant page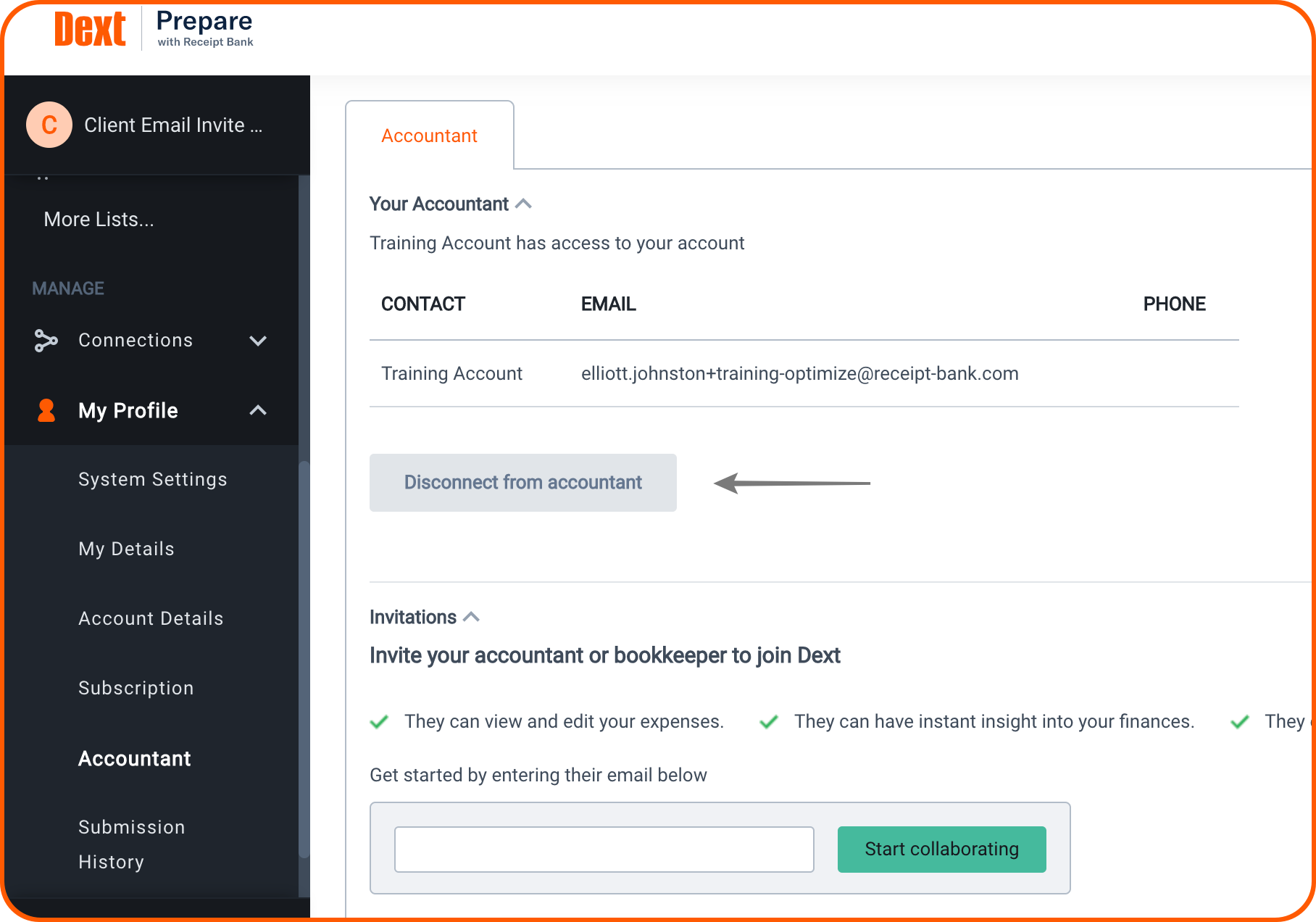 Click on the Disconnect from accountant button.
Review the option on the panel that appears and then click Disconnect.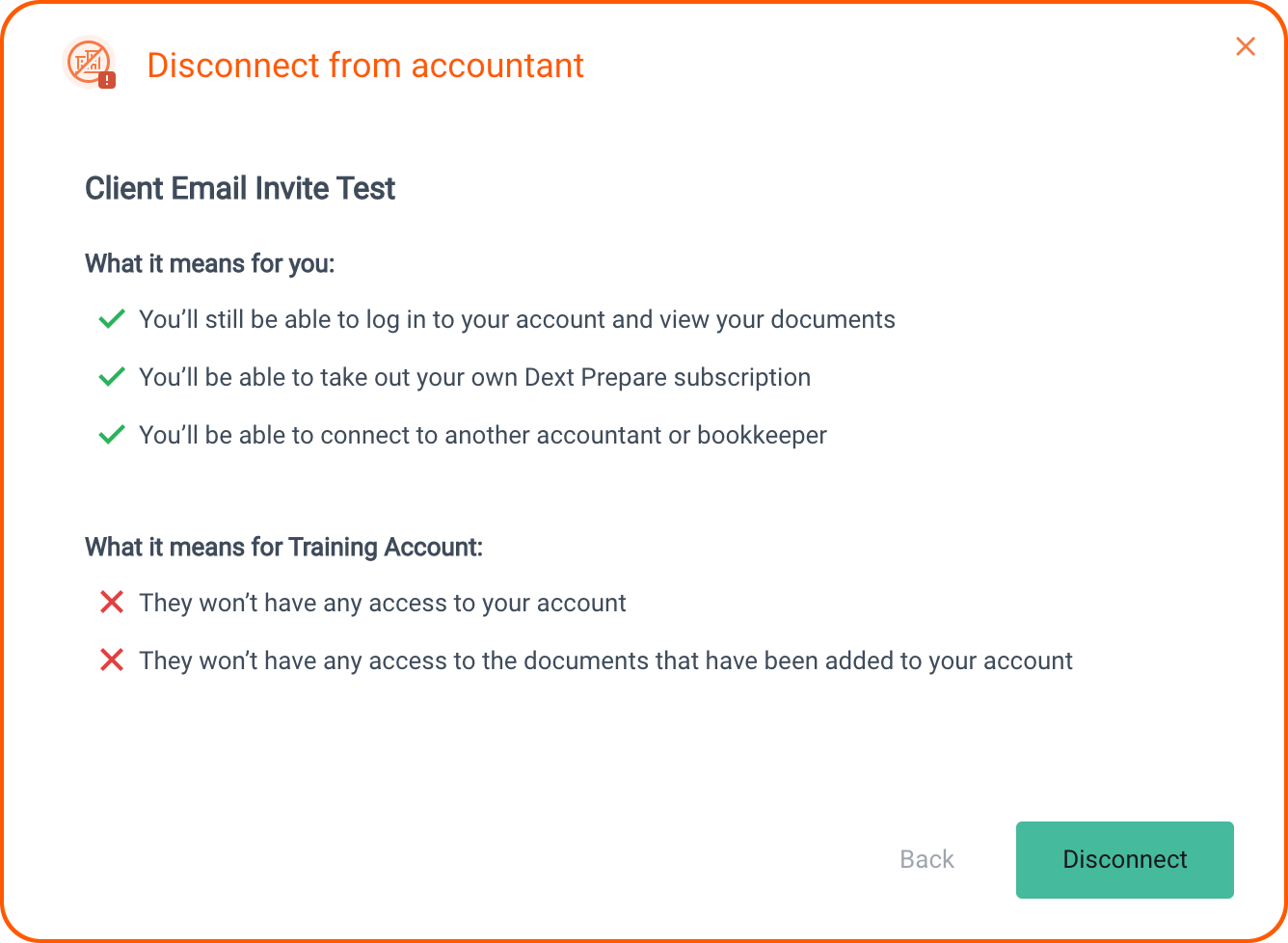 2. To reallocate the access to another accountant or bookkeeper, use the Invitations section of the same page if you'd like to give a different accountant/bookkeeper access to your account.