This is a guide to the features of the Dashboard for Business Accounts.
The new Dashboard for Business is the next step in our design journey to help our users get the best experience from our software and continue to make gains in efficiency. The Dashboard is made of panels with key actions to be performed. To access the Dashboard simply click on the Dashboard menu button underneath your business name.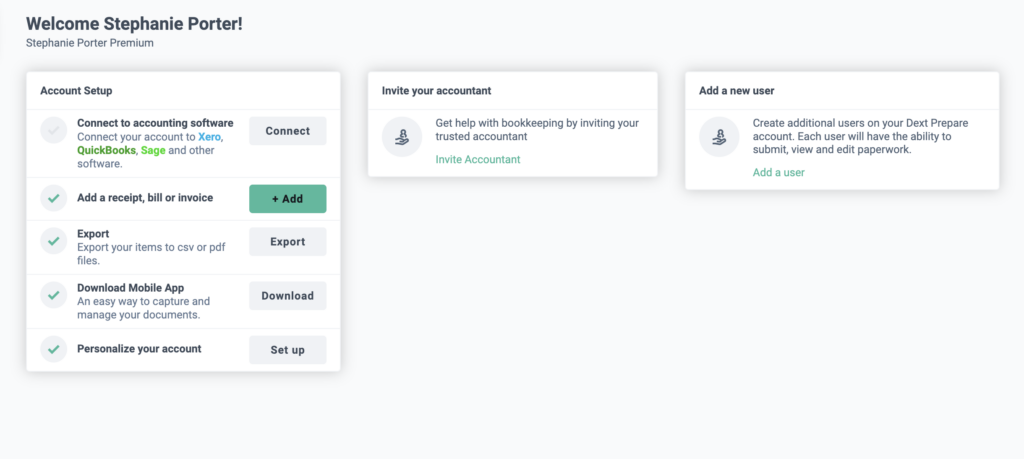 The Account Setup panel provides quick access to the key actions commonly performed on your account. These include Uploading documents, Connecting to an accounting software, and then Publishing the extracted data from your documents to the software: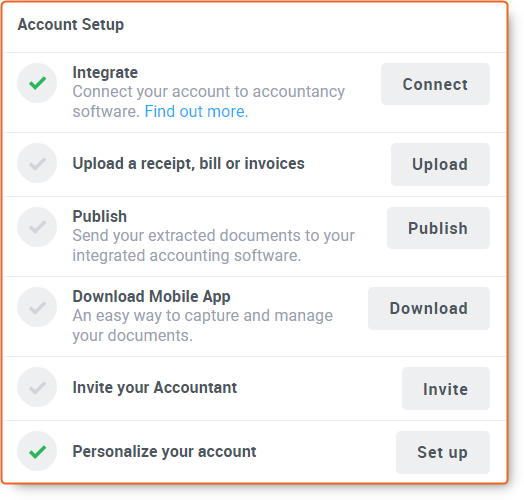 The Invite your accountant panel allows you to send an email invitation to your accountant. By allowing your accountant to view your Dext prepare account they can:
They can view and edit your expenses.
They can have instant insight into your finances.
They can advise your business in real-time.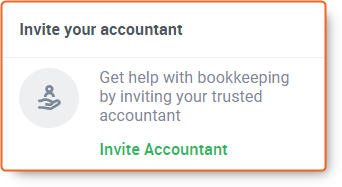 The Add a new user panel allows you to add members of your team so they can also have access to the account and have the ability to submit, view and edit paperwork.

After adding your users they will appear in the Employees panel and this displays their individual user privilege level. Clicking on the panel takes you to the user menu where you can manage the settings for each specific user.