Get answers to your questions about Dext Precision by submitting a support request.
After you start a support request you'll enter into a live chat with one of our support team. In situations where there's no-one in our support team available or your request requires some further investigation, support chats can be continued over email.
Web APP
Click the Chat with an Expert button in the bottom-left of your screen or go to top right of your screen to Resources – Contact Support.
Enter your contact details, the subject and select the relevant Dext product
Then click Start Chatting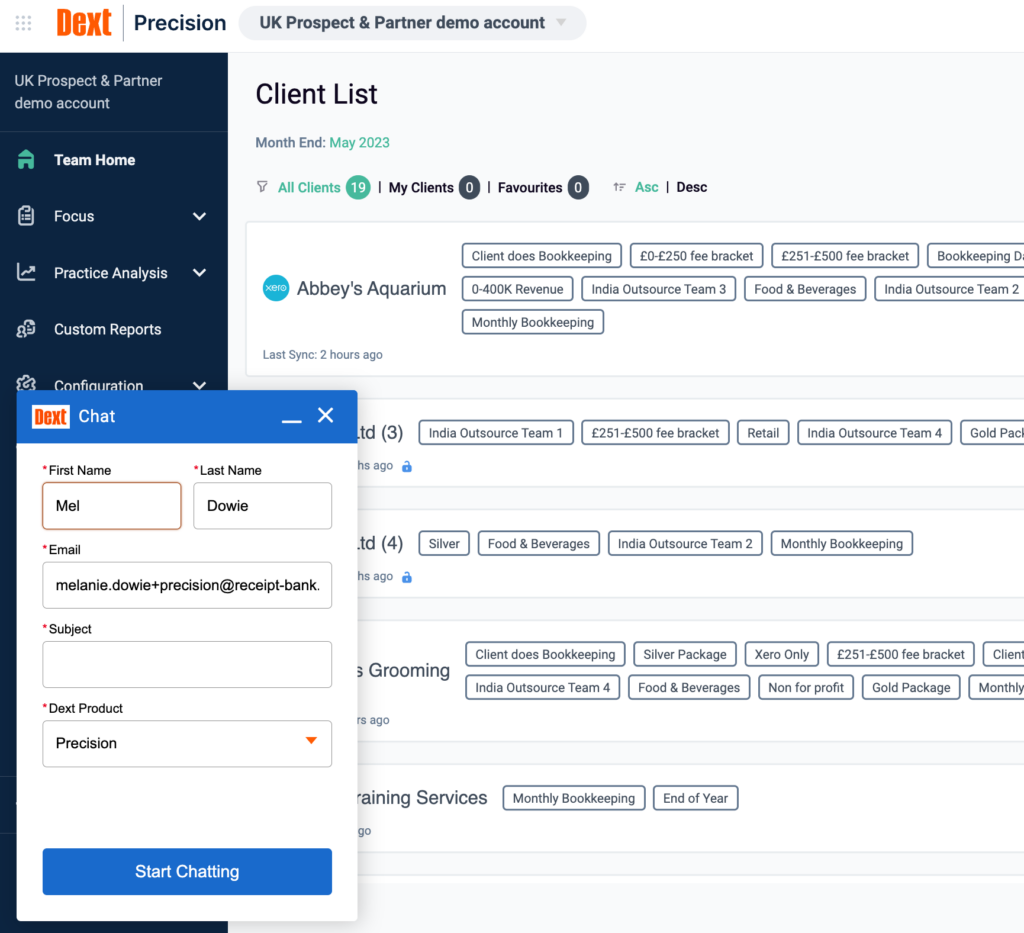 By Email
Please email our support team at precision-support@dext.com. They will get back to you as soon as they.