A Payment Method is an indication of what was used to purchase an item. Examples of Payment Methods include Company Credit Cards, Personal Credit Cards and Petty Cash. These can be used to identify transactions paid for in a specific way.
Availability: Business Plus and Business Premium Accounts, and for Streamline and Optimize partner accounts. Find out more about the different Dext Prepare products here.
Add a new payment method or manage your existing ones by going to Payment Methods in the Lists section of the side-bar.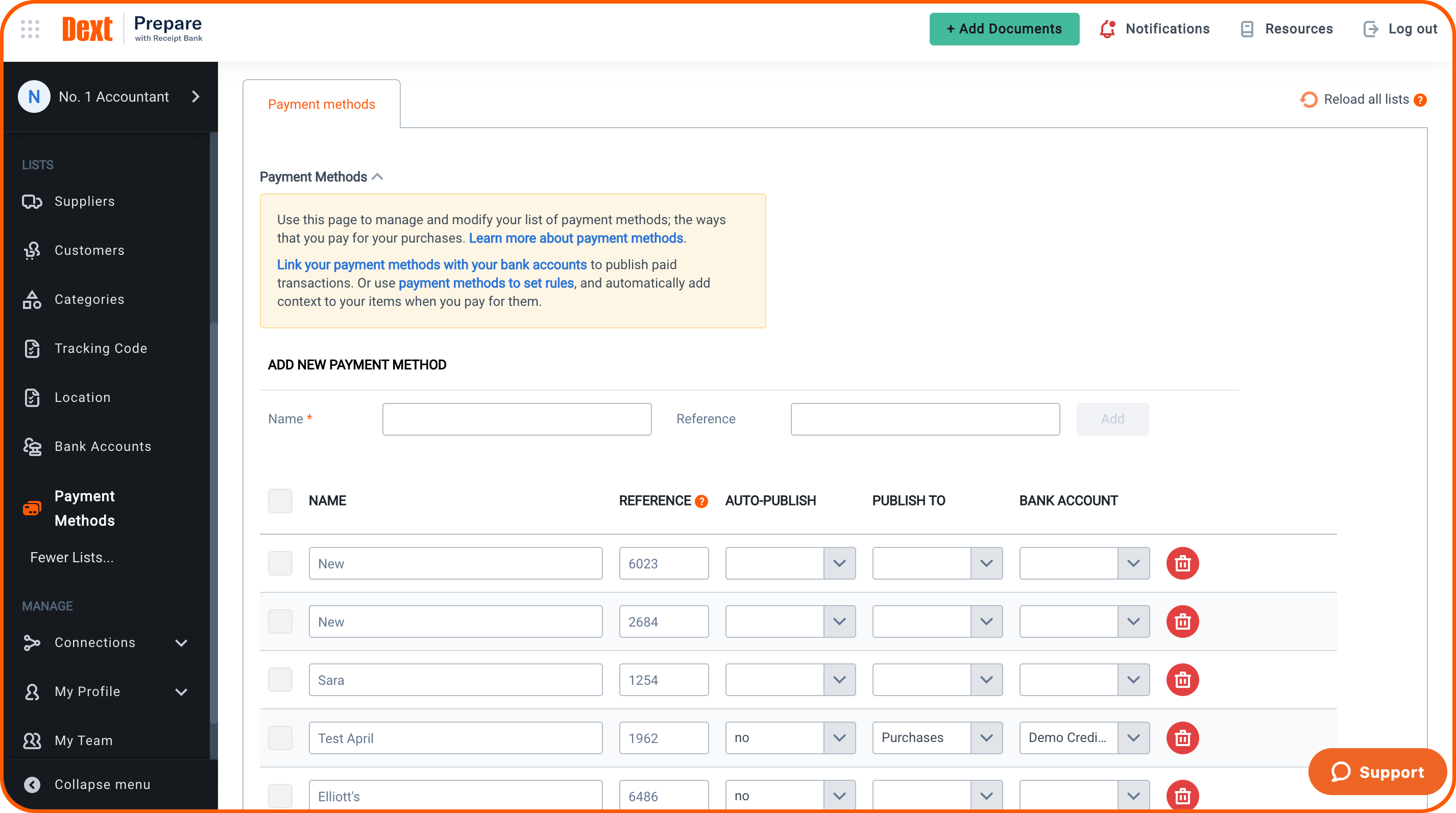 Payment Methods in Dext Prepare are either created manually or automatically by the system when a new payment method is extracted (the last 4 digits of the card used for the payment printed on the document).
In some cases, it may be necessary to link Payment Methods to specific Bank Accounts before you can publish transactions with these payment methods.
See the other articles in this section to find out: