Dext Prepare for Business Accounts is built for employees of small to medium-sized companies. It's designed so that you can manage the financial documentation for your business from one dedicated space.

A Dext Prepare Account with submitted receipts and invoices
Manage each transaction that your company and employees make. Each Account User can submit receipts, invoices or other financial paperwork directly to their account using;
That's right: you can throw away all of your old receipts! Just take a quick picture and your purchases will be securely stored in Dext Prepare.
Your Account can be fully customised to work alongside any other Accounting Software you use. Code each transaction according to your existing records and publish processed transactions straight to your integration.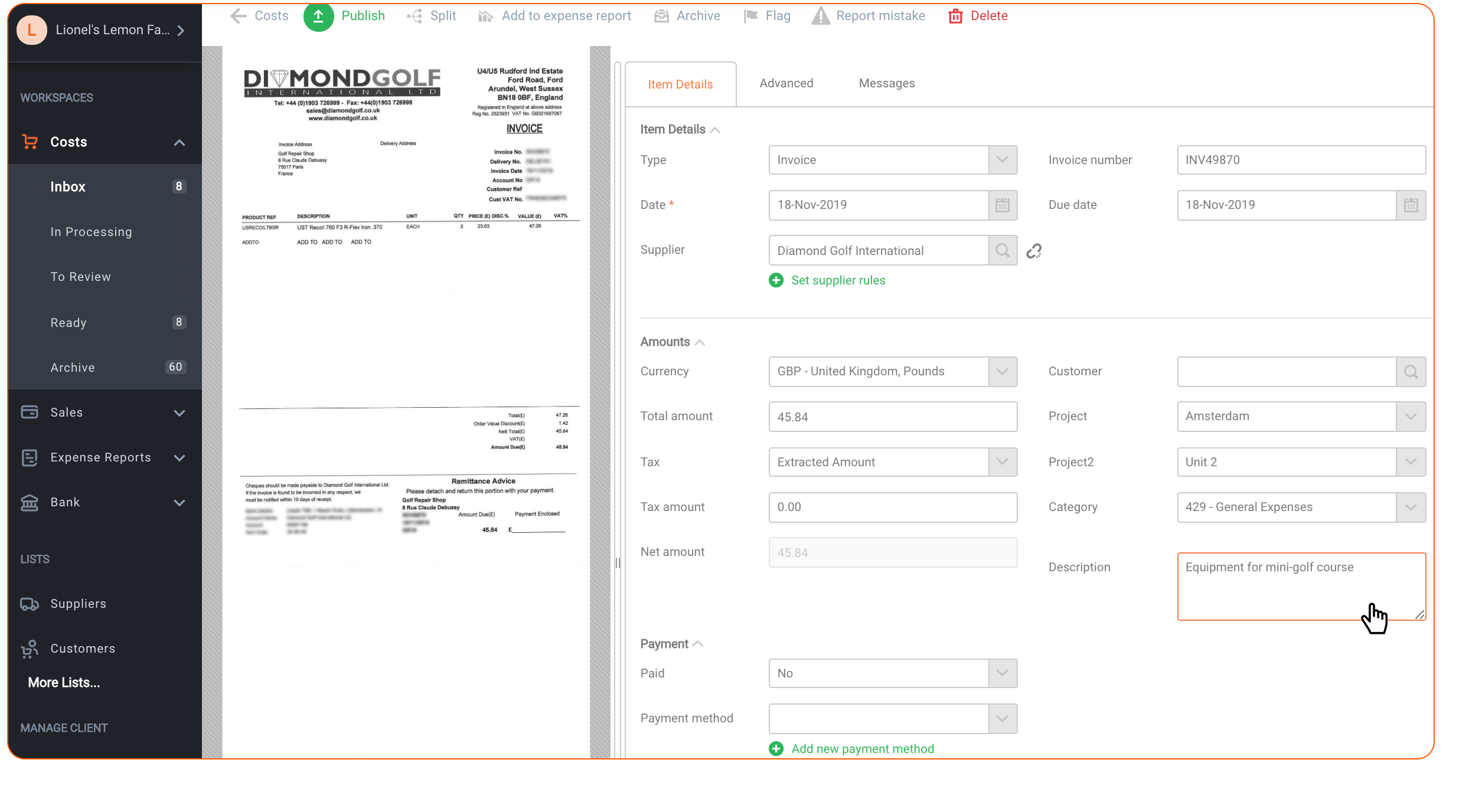 A submitted invoice with all of its associated, extracted data
Depending on what you're looking to get out of Dext Prepare, there are a three different business-specific products available. These each have different feature sets, usage limits and pricing:
Dext Prepare Business Plus:
Business Plus is designed to add more customisability and automation to the processing of submitted items. It supports 5 users and 300 uploaded documents per month.
Click here to see a full Business Plus feature set.
Dext Prepare Premium:
Premium is designed for direct user communication and advanced Expense Management. It supports 20 users and 3,000 uploaded documents per month.
Click here to see a full Premium feature set.
Dext Prepare Enterprise:
Enterprise is designed for larger firms to be more efficient and cost effective. It supports 30 users and 4,000 uploaded documents per month.
Click here to see a full Enterprise feature set.
If you require more users and items above the level of Enterprise, please contact support to see if we can help you with a custom plan.
If you're interested in signing up for Dext Prepare, click here and take out a free trial of the service.