Dext Prepare Partner Accounts are built for Bookkeepers and Accountants. They're designed so that you can manage the financial documentation for your entire client base from one dedicated space.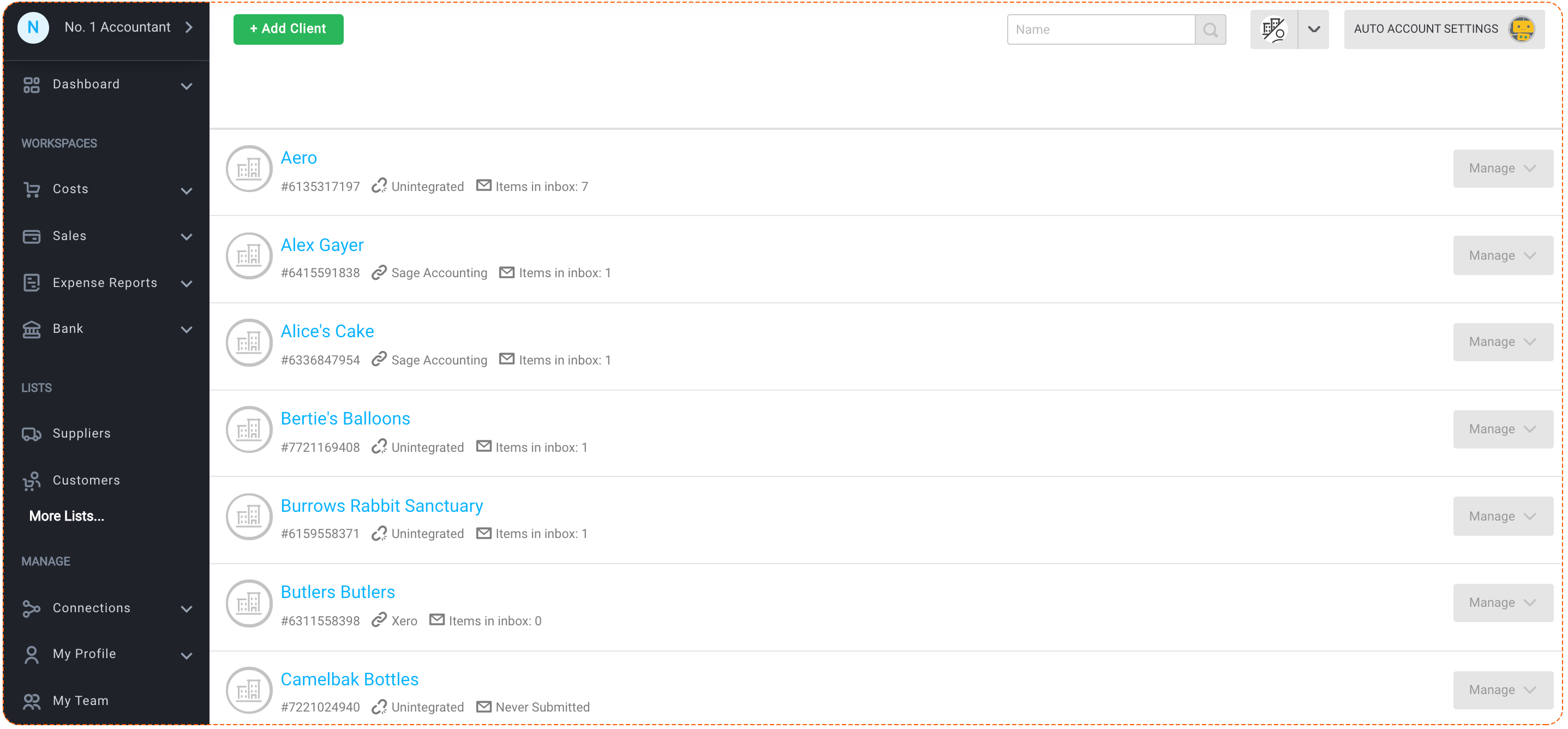 A Dext Prepare Partner Account with created Client Accounts
Create individual accounts for each of your clients' businesses. Their employees can submit receipts, invoices or other financial paperwork directly to their account using;
That's right: no more shoeboxes! Only real-time financial data being sent straight to a collaborative space.

A Client Account with submitted receipts and invoices
Each Client Account can be fully customised and tailored to work with their Accounting Software. Code each transaction according to their existing Chart of Accounts and publish processed transactions directly to their General Ledger.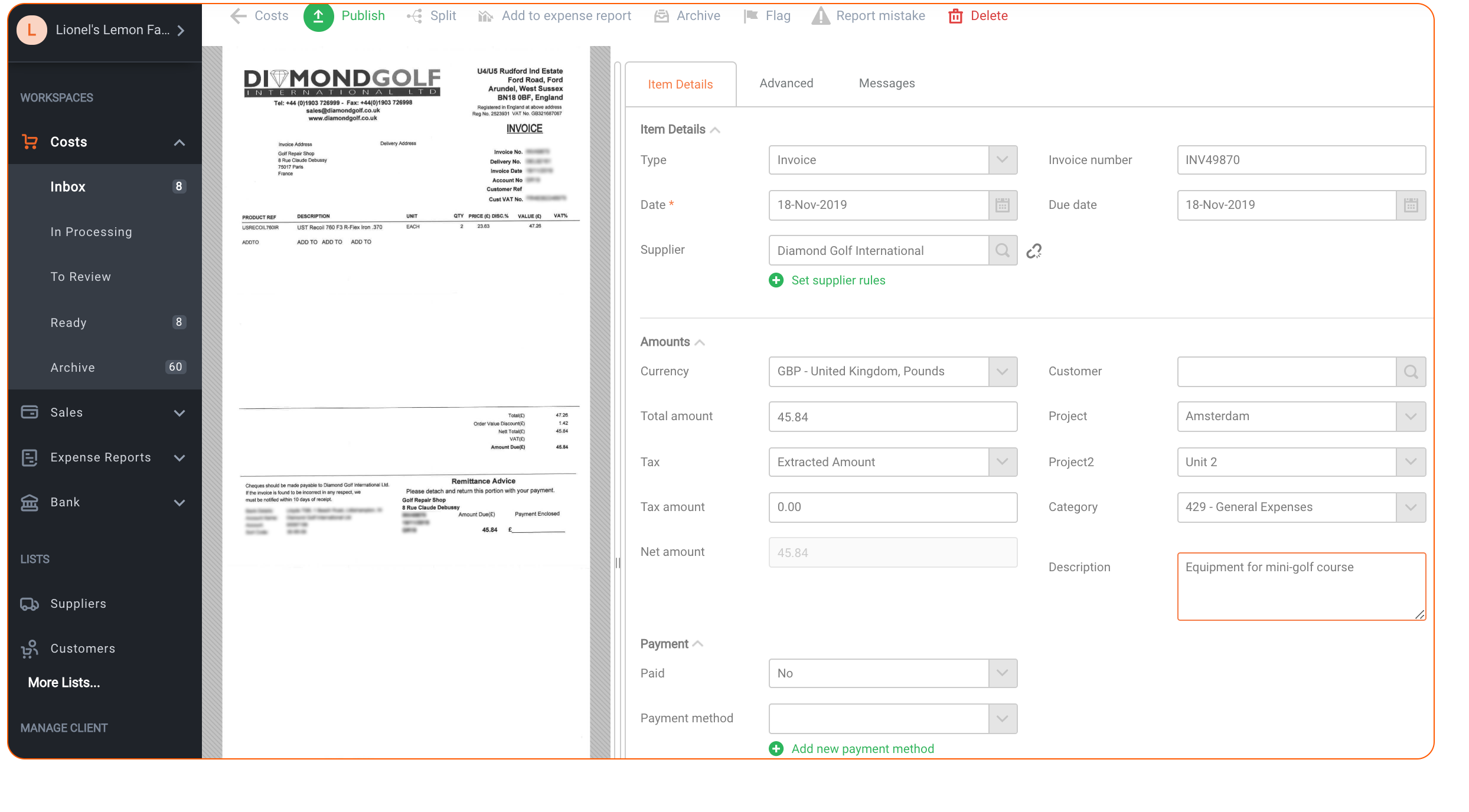 A submitted invoice with all of its associated, extracted data
If you're interested in becoming a Dext Prepare Partner, click this link and book a demo with us.